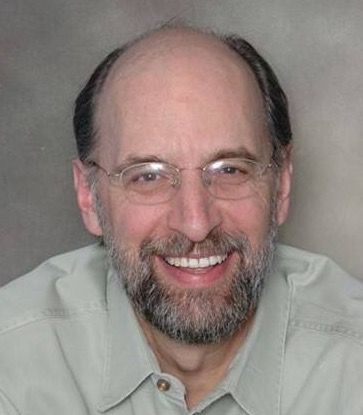 There's an old rancher and his wife from Castledale, Utah, who run 200 mother cows and who are spending a few years in Rapid City in the Mission Presidency of the Bismarck North Dakota Mission of the Church of Jesus Christ of Latter-Day Saints, the Mormons. The Johansens asked to serve the Lord in some capacity after President Johansen recovered from life-threatening leukemia, a condition that disappeared following a bone marrow transplant from his son.
Church leaders, long aware of the Johansen's spirituality and commitment to the church, and with certain knowledge that keepers of livestock would be good stewards of the Lord's flock, called the Johansens to provide spiritual and temporal leadership to the 140 missionaries (Who pay their own way), and 65 vehicles, buildings, and overhead that make a large and effective mission program possible. Johansen's missionaries spend tens of thousands of dollars each month on rent. The mission covers a vast area that includes the Dakotas and parts of Minnesota, Montana, Nebraska, and many federal reservations.
With a cowhand's keen eye for observing the human condition and a lifetime of striving to uphold their end of personal covenants with God, the Johansens are not shy about sharing the Gospel of Jesus Christ. As the mission nurse, Sister Johansen has lots of opportunities. President Johansen tells a story about walking into a Rapid City McDonalds, where he ran into a bunch of "good ol' boys drinking coffee and telling stories, just like good ol' boys do…. They were all old, like I am, so I invited myself to join them," Johansen said. "We talked politics at length and covered the First Amendment, political correctness, identity politics, the end of free speech, the invasion of illegal aliens, Muslim migrations, and the ongoing assault on the Second Amendment and the unrelenting efforts by dark forces to steal their AR-15s…."
"Since I had my name tag from the Church, eventually they turned to me: "So what do you people believe?" they asked. "Here is what we believe as I understand it, I replied: The United States of America is the promised land. God led us here. He brought the Founding Fathers together to the same place at the same time to create a secure, safe, and free nation. The Constitution is divinely inspired. We are His covenant nation, just as Israel was in the time of Moses and the prophets. He made a covenant with us to bless us with liberty, prosperity, and protection, in exchange for which we have covenanted with Him to serve the God of the land, who is Jesus Christ. If we serve Him, he will protect and preserve us. If we do not, we have no promise."
There was a moment of quiet at the table, whereupon the locals unanimously declared, "Who can disagree with that?"
While we've largely lost our shared knowledge and belief in the divine nature of our nation and the many miracles that established the United States under God fearing and deeply moral and religious leaders like Washington and Lincoln, God has not forgotten us. We continue to prosper as no nation in history. We are safe, secure, and free to practice our religion, or not, and to keep our national and personal covenants with God, or not. If we hold up our end, we will continue to prosper in this land. If we don't, we'll lose it just as so many others have lost it before us.
A lot depends on our combined national will to work together to uphold America's greatness, and to keep America great. This remarkable nation is no accident.