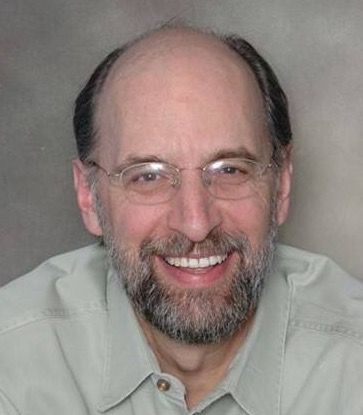 Scyller Borglum is a very bright light in the often muted and predictable world of South Dakota's insular supermajority politics.
In South Dakota if you're a Republican, you pay your dues, you stand in line and, when the stars align, you get your shot at the top. That's the conventional wisdom.
Donald Trump followed that age-old trajectory, albeit from left field. He paid his dues to become a medium in his own right, a one-man social media app based on Twitter but adding to the power of Twitter like a supercharger increases horsepower. The point is Trump wasn't nobody from nowhere who just showed up and stole the day. He had arguably been campaigning for 30 years.
Borglum is relatively new to South Dakota. She's also not nobody from nowhere. She came here to become a Ph.D. oil field engineer. Already a religious scholar with a master's degree in theology, she fell in love with a fellow academic, became passionate about our state, and won a successful bid to be a South Dakota legislator. Most people took notice of this emerging leader whose passion and abilities are hard to miss.
Her open demeanor and genuine personality shine as she recounts her dream to represent South Dakota as our next United States senator. It's clear that she has the chops for higher office. She calls herself a person of content, an engineer's clunky parlance describing her technical and professional skills, both of which are highly refined. And she is not alone in her self-aware assessment. She is a lifelong Republican and a Fulbright scholar who studied sustainable natural resource use in Norway. Compared to AOC, Borglum is a prairie Churchill.
Borglum moved alone into virgin territory in pharmaceutical sales in Texas and emerged with a multi-million-dollar operation. She was on top, not because she is pretty and positive — everybody in pharma sales is pretty and positive — but because she took her program to the doctors and patients who needed what she offered and sold it: Direct sales to the people who mattered. It's a model she is using to win the Senate.
A diversity of West River wisdom supported Borglum's rise to the Legislature. People like her style and her smarts, and she is very personable. She is a natural communicator and an effective listener in an era where those traits are often lacking.
In late April, Borglum had drinks with Dusty Johnson and his people. Dusty gave her some advice about how to leverage her newfound political skills. She said the discussion turned heated as Johnson used his Governor's-Chief-of-Staff demeanor to try to get her to reveal her plans for higher office. Borglum took the advice as an attempt to intimidate her and she said so. Johnson said he was baffled, but people who know him well were not.
Republicans removed Borglum's name from their contact lists. Republican contributors wouldn't return calls. Republican women's groups uninvited her from speaking. It's probably an unfortunate overreaction. In any event, she is relentlessly taking her case to the people who need her, just like she did in Texas. She is no shrinking violet and she is not a quitter. Her plan is tried and true if unwelcome to traditional politicians.
Republicans reward people who maneuver well in this state, she says. Borglum is not maneuvering. She is, instead, going directly to veterans' groups, to educators and to others who may have not been well served by current leaders, or who want more.
The election will be a performance review for a sitting senator. Win or lose, Scyller Borglum's is a name we will remember.
Catch the latest in Opinion
Get opinion pieces, letters and editorials sent directly to your inbox weekly!