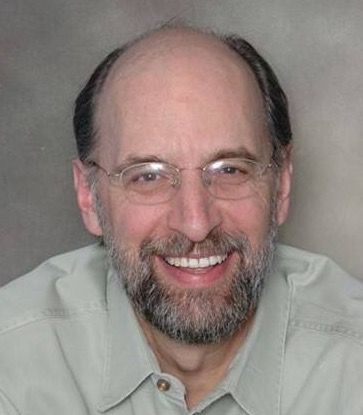 The U.S. Forest Service released a consequential new fire policy in August of last year to little fanfare and even less understanding. The policy includes several provisions, some of which make sense. Others are fatally flawed.
"The challenges before us require a new approach," said USFS Chief Vicki Christiansen. "…Congress has given us new opportunities to stand shoulder-to-shoulder with state leaders to identify land management priorities that include mitigating wildfire risks. We will use all the tools available to us to reduce hazardous fuels, including mechanical treatments, prescribed fire, and unplanned fire in the right place at the right time…."
That last bit is the problem. It turns out there is no general agreement on what "the right place at the right time" means. Firefighters are letting wildfires burn, a practice that's growing more dangerous over time. To exacerbate matters, the aspirational goal of "standing shoulder to shoulder with state leaders" and partners has fallen flat, resulting in significant rifts between the Forest Service and state partners. Few state land managers will allow fires to burn for any reason, never mind private landowners. The new let-burn Forest Service policy is putting everybody in the hot seat.
Yes, we have to do something about the wildfire problem. No, we don't need to make a bad situation worse.
We're all in favor of increasing "the scope and scale of critical forest treatments that protect communities and create resilient forests." By all means, thin the forest, implement timber sales and reduce fuels. Streamlining "internal processes to make environmental analysis more efficient and timber sale contracts more flexible" is a good thing.
You have free articles remaining.
The chief says she is using a "risk-based response" to decide whether to fight fires or let them burn, an approach that is wildly incoherent and impractical in application.
On Sept. 6 last year in Utah, firefighters decided to allow a fire in remote Pole Creek to burn. The area was too dangerous for direct suppression, officials reasoned, and, besides, the place could use some fire. A lightning strike ignited a single 40-foot log. By morning the log had burned to white ash, a sure sign of trouble. Weather reports warned of sustained Red Flag days coming Sept. 11-13.
The Forest Service decided to let the fire burn to reintroduce fire to "fire deficit" ecosystems and to "protect firefighter safety." Firefighters on scene on the day it started said they could have ended it and gone home.
On Sept. 10, a young incident commander recognized the fire's potential to escape and ordered more firefighters and heavy air tankers. His orders were refused. On Sept. 12 the fire burned out of the backcountry and ran toward heavily populated areas southeast of Spanish Fork. Residents were evacuated for weeks. Arterial highways were closed and power lines were affected. Firefighters added insult to injury by lighting neighborhoods on fire on purpose to create a black line to stop the fire's progress. They could have lit the fires on government ground and spared heavy damage to private lands.
The Pole Creek story is all too familiar. From Missoula, Montana, to Weaverville, California, a fractured and unsupported fire policy is sowing dissent among locals and causing heavy damage to forests, rangelands and private property.
Equally troubling, there is no legal basis for the unplanned fire use policy. It's illegal to use congressionally appropriated wildfire suppression dollars to implement natural resource management by wildfire. No environmental impact statement reveals the effects and trade-offs of such a policy, and no record of decision explains the rationale.
We have a wildfire problem; don't make it worse with bad fire policy.