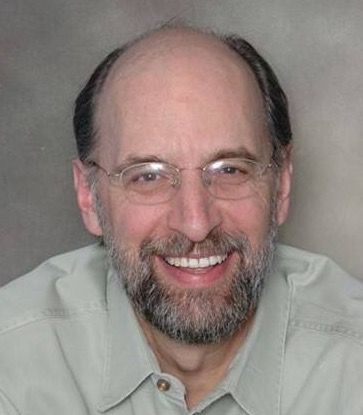 Observers outside South Dakota are watching us with amusement and wonder. We may be a tiny State with a handful of people, but we do control one fiftieth of the United States Senate and, heck, we even have a guy who's been in there so long he's now the second in command in the majority. John has been busy. He worked to solidify 5G for high speed internet service. He supported Ellsworth AFB. He took on human trafficking and he improved weather forecasting. Shoot, he led the charge on robocalls. Admirable work. I'm in favor of all of those things.
Mike is focused on families, and particularly on adoptees. It was hometown week in Washington, DC, with lots of friends and family stopping by to visit. We got 17 column inches and a nice photo to commemorate Mike's strong accomplishments. In fact, the Rapid City Journal editor gave another 30 column inches to the story, recounting another chapter in his own journey with his adopted son. Great stuff.
Dusty headed off to Israel. He felt a need visit the Holy Land and work through the many long lines of greeters for various causes who are available non-stop to help American politicians commit to Israel as an undying and unflinching ally. I completely support his important initiative. I consider Israel to be our 51st state.
Sadly, the eyes of the world were not on the small stages where these many worthy events unfolded, and that's a problem. When the bespectacled professors of American history at Harvard and Yale cast back to this seminal moment in America, they won't focus on the robocall situation. I'm still getting all those robocalls, John. They won't write about how Ellsworth AFB was in danger of moving to Nebraska. They won't even remember that our weather service improved by partnering with private developers. Maybe they should but they probably won't mention our focus on adoptions. And, they will probably just assume that our commitment to Israel remained strong.
No, what they will remember and what they are writing about today is the titanic struggle between our legally elected President and the leaders of the Democrat coup. Most Congressional delegations get it and are in the trenches, working night and day to either overthrow the President or to support him. Elise Stefanik has been in there swinging with both fists. So has Jim Jordan and Matt Gaetz. Even their Democrat counterparts are on TV day and night. The reason everybody is so engaged is because this kangaroo court is a political trial, a circus, and a direct threat to our Democracy writ large.
AG Bill Barr said that "in waging a scorched-earth, no-holds-barred war of "Resistance" against this Administration, it is the Left that is engaged in the systematic shredding of norms and undermining the rule of law." That's why our delegation has got to show up and defend us, and defend our votes and support our political will, and stand for the President. It is unseemly that our Red team is hiding behind the thin veil of local politics, engaged in matters of little importance. They are sitting this one out. The resolution of this illegal campaign will be the most critical political outcome of this early century.
It's a political knife fight. From a distance, it looks like our team is not engaged although John showed up today to protest the hearings. They are not entitled to ignore the voters of South Dakota, the majority who elected them. Their silence is not golden. It's politically awkward. I'd go on, but there's a robocall I have to get….
Catch the latest in Opinion
Get opinion pieces, letters and editorials sent directly to your inbox weekly!