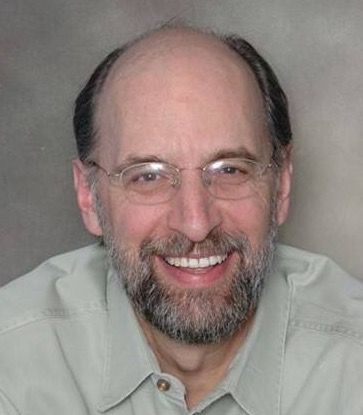 General George C. Marshall was a long thinker. He knew the devastation of two World Wars could not again be met with crippling reparations. We would need to rebuild our enemies and create them anew as strong allies. Marshall assigned Douglas MacArthur to Japan with orders to dismantle bushido society and rebuild Japan as a fully functional Western power.
Marshall, meanwhile, focused on Germany and Europe with his Marshall Plan to literally raise Germany from the ashes of war, rebuild the French, support the British, and help everyone get back on their feet while, at the same time, resisting Soviet domination in Eastern Europe. It's hard to imagine how we would accomplish this now, but we would. All it takes is leaders with vision and purpose. We would do the rest.
In China, the Japanese surrender changed nothing. The Communists and the Nationalists just turned their guns on each other. In 1946, President Truman sent General Marshall to go to China with a three-fold mission: 1) Cause a cessation of hostilities in China; 2) Integrate the forces of the two factions into one and reorganize the government: and, 3) re-establish the economy of the nation.
You have free articles remaining.
My grandfather, Col. Morris Martin, joined the Army at age 15 in 1917 and sailed to France with the Allied Expeditionary Forces (AEF). Destined for the front lines, his fate changed when officers realized he could speak French fluently. He became a company clerk and interpreter, and went on to command Barksdale Field in Louisiana post-WWII. Grandpa didn't speak English until he was 7 years old, a Cajun from Acadian stock via France, Canada, and Louisiana. Chinese officials spoke French, which was a plus, and Martin's performance in war earned him high praise as an administrator and leader.
Marshall assigned Martin to accompany him to China as a member of tripartite field teams with one Communist, one Nationalist, and one American per team. The teams were commerce, railroads, communications, and the political committee. Martin served as special liaison and press relations officer with daily press briefings. Their assignment was to go along with whatever the two principals decided and to facilitate a government with a majority of Nationalists and a minority of Communists. But, Chiang Kai-Shek wanted it all.
The Americans went as peacekeepers and to train the Chinese to war, a paradox that Martin believed defeated the mission and its purpose. "One of the sad commentaries on American participation in world policy," Martin wrote, was "here we were … teaching and preaching "love thy neighbor" and "peace on earth" and "all brothers under the skin" in Peking while the training committee was teaching them to kill and hate each other. When seven Marines were taken by the Communists, the "Navy Armed Brigade" conducted a search and destroy mission in the surrounding countryside, beating, burning, and shooting people in their search. One of the conditions for the release of the men was that Martin had to sign an official apology for their behavior.
A dog with a living baby girl in its mouth ran out in front of him on his way to his office one morning. An escort Marine shot the dog and was court marshaled for it. Baby girls were thrown away in those days. The Chinese didn't want the Americans after all and declared an "Americans, get the hell out" week. Martin left with a ruby ring given him by Chiang.
While Martin was sorry the Communists won, "in retrospect, I'm not sure that they didn't get the best deal as it is. From what I see now (1975), the country looks fairly prosperous."