We are four months away from what is shaping up to be a very strange presidential election - the strangest in many of our lifetimes. Americans…
"Dump potatoes in the rivers ... Slaughter the pigs and bury them, and let the putrescence drip down into the earth," John Steinbeck wrote in …
Long before the novel coronavirus jumped from animals to humans, presumably in a live-animal market, people were getting sick from animals rig…
On July 16, 1945, at around 5:30 a.m., 11-year-old Henry Herrera was outside his home in Tularosa, New Mexico, helping his father work on the …
The dual opinions that the Supreme Court issued Thursday concerning the release of President Donald Trump's financial records amount to a soun…
It's a standard part of every revolution: The gleeful citizens amass in the square and topple the towering statue of the dethroned despot. And…
Facebook may finally stop lending its enormously powerful microphone and amplifier to deceitful politicians and manipulative campaigns. And in…
U.S. District Court Judge Emmet G. Sullivan, who had the case of former national security adviser Michael Flynn yanked out of his hands by a f…
Nia Peeples once said, "Life is a moving, breathing thing. We have to be willing to constantly evolve. Perfection is in fact, constant transfo…
Robert Rose once said, "Marketing is telling the world you are a rock star. Content marketing is showing the world you are one." Too often, wh…
I went out to water my garden. I use the word, garden, loosely. It is a dog pen that the former owners built on the back of my garage. I have …
Why aren't critics of pandemic reopenings talking about California in the same breath as some other states? And what does that say about comba…
Under intense pressure from mostly Black community organizers, some local governments are responding to demands to defund the police and dives…
"Religious discrimination." It's an accusation we hear with increasing frequency. Indeed, discrimination on the basis of religion is one of th…
"I hear America singing, the varied carols I hear." My old UCLA coach, John Wooden, used to quote that Walt Whitman poem often, and I've been …
Recently, a teen and the police chief spoke out against racist harassment incidents in Hot Springs.
The novel coronavirus pandemic poses a severe challenge to elected leaders that far exceeds any headaches posed by budget crises or corruption…
My son, who is nearly 17 years old and Black, is afraid to go outside. "Mom, I am a Black guy wearing a mask in Oakland," he told me. "I am go…
Long before current market volatility, state and local pension debt posed a risk somewhere between a ticking time bomb and a crate of nitrogly…

Bradeen Real Estate & Auctions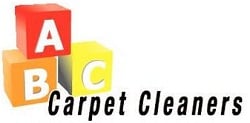 Princeton University's president, Christopher L. Eisgruber, recently announced that Woodrow Wilson's name will be removed from the university'…
To make sense of the Supreme Court's decision in the "faithless electors" case, it helps to remember something pretty basic: When you vote in …
The title for this column is not meant to make light of papyrophobia. Rather my opinion piece discusses the wrongheadedness of censorship exer…
All of the discussion about monuments and protecting history gets muddy when you conflate the nation's founding fathers and conquered confederates.
If there's a cruel way to handle an immigration issue, the nation can rest assured that the Trump administration will find it. The latest chap…
On Monday the Supreme Court gladdened the hearts of cellphone users by ruling that a 1991 federal law outlawing most robocalls could largely r…
President Donald Trump's proposal for a "National Garden of American Heroes," is a ludicrous, transparently political stunt. It's also his lat…