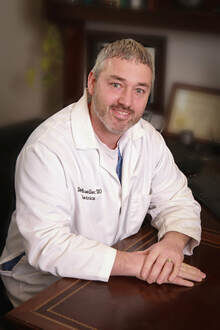 My name is David Mueller. I am a local pediatrician and have been watching closely the proceedings and plans regarding return to school and school-related activities. I have three kids all very involved academically and athletically at Southwest and Stevens. I also see many children in my clinic that are involved in the Rapid City and surrounding school districts.
To say this pandemic has created many issues for children in Rapid City and the surrounding areas is an understatement. However, not the issues you might think. We now have enough data and information to be confident that children really are not as affected by COVID compared to the adult population.
"The preponderance of evidence indicates that children and adolescents are less likely to be symptomatic and less likely to have severe disease resulting from SARS-CoV-2 infection. In addition, children may be less likely to become infected and to spread infection."
If you examine the data nationwide and even worldwide, we are seeing very few pediatric hospitalizations and even less pediatric deaths. In New York, for example, a state of 16 million people, there have only been 15 pediatric deaths, and most of these children had severe underlying medical conditions. Locally in South Dakota, we have not seen any deaths related to COVID in children and very few hospitalizations.
Also, in response to the concern of children transmitting COVID to those who are at high risk, we have not seen that this has been a major issue. In fact, at this time, there has not been a reported case of a child under 10 transmitting it to another person, regardless of age.
What I have seen is a profound effect on the mental health of children. We have seen in our community increased depression, anxiety, and suicide. The AAP's recent guidelines has also addressed this issue.
"Lengthy time away from school and associated interruption of supportive services often result in social isolation, making it difficult for schools to identify and address important learning deficits as well as child and adolescent physical or sexual abuse, substance use, depression, and suicidal ideation. This, in turn, places children and adolescents at considerable risk of morbidity and, in some cases, mortality."
Yet with all this evidence of the potentially harmful effects of not returning to school and sports, we find ourselves in a position to alter or even not proceed with the upcoming school year.
The overall message that I, as a pediatrician, would like to convey is one that seems to have been lost on politicians and policymakers during the COVID pandemic: the consequences of actions like school shutdowns must be considered in their entirety, not just with regards to preventing COVID transmission, in order to determine their benefit or harm.
I am mainly writing to offer up any assistance to help with making decisions.