House Bill 1050 gets its first hearing in the House Local Government Committee on Thursday morning. This bill needs to pass to help hold local…
In January of 2019, State Senator Stace Nelson pushed a bill that would have prevented South Dakota government employees from hiring or firing…
The impeachment headlines and fire hose of opinion from political pundits and reporters is overwhelming. In all the analysis and commentary sc…
The subject is Star Academy again. As I think everyone was aware of, Star Academy was repossessed by the state of South Dakota. Once it became…
Two years ago, Rapid City Area Schools (RCAS) began implementing its ambitious five-year strategic plan with one broad goal in mind — to impro…
While this has been an extraordinarily wet year in many parts of South Dakota, there are still large sections of our state that are virtual de…
For some time, South Dakotans noticed the wind blowing and wondered when, if ever, wind farms would be built here to put that wind to use. In …
A new South Dakota law that mandates displaying an "In God We Trust" logo in all public schools is historically dubious and highly exclusionary.
The FCC is voting on an order on Sept. 26 that will cause irreparable and devastating harm to residents of tribal lands on the Pine Ridge and …
The word philanthropy is derived from the Greek words "philos," which means loving, and "anthropos," which means humankind. Anyone can be a ph…
The Jewish Community Relations Council of Minnesota and the Dakotas (JCRC) is deeply thankful to the South Dakota National Guard for hosting t…
Last month, the Great Plains Tribal Chairmen's Health Board opened the Oyate Health Center at the Sioux San campus. The Indian Health Service …
On July 9, the Aberdeen American News carried an editorial from the Rapid City Journal. I read with great interest the comments regarding the …
For decades, Big Pharma has raised drug prices with impunity. Here in South Dakota, the average annual cost of prescription drug treatment inc…
Like some of you, I read Sen. Phil Jensen's article applauding the conservative wins we had this past legislative session.
The Rapid City Journal wrote an article about SD Citizens for Liberty's Conservative Scorecard this week. We believe that story left the reade…
The 2019 legislative session saw conservatives win some hard-fought battles. Major issues ranged from gun rights to pro-life to free speech on…
In December 2018, the Board of Regents adopted policies promoting intellectual diversity and free speech. Three months later the Legislature p…
In a few days, hundreds of thousands of visitors will begin roaring into the Black Hills with the ultimate destination being the Sturgis motor…
Successful school bond elections follow a checklist.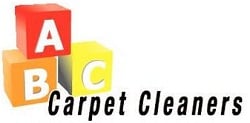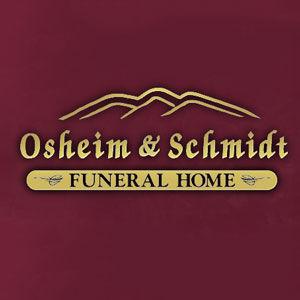 Osheim & Schmidt Funeral Home
A suggestion to implement ideological affirmative action at South Dakota universities should concern everyone, including those who fear that a…
Former state Sen. Tom Katus represented Dist. 32 in 2007-08, and state Rep. Dr. Michael Saba currently represents Dist. 9.
I am not the federal government, nor am I the Department of Defense. I am ignorant of the process for awarding the Medal of Honor to military …
Leaders can choose to fund conservation, clean up waterways, spare the Gulf of Mexico and reduce nitrates in drinking water linked to cancer
"In the beginning was the Word, and the Word was with God, and the Word was God. He was with God in the beginning."
In last November's election, 56 percent of South Dakota voters approved Initiated Measure 24.
From first-quarter growth rate to creation of jobs to the lowest unemployment rate in 50 years, recent news about the domestic economy is larg…