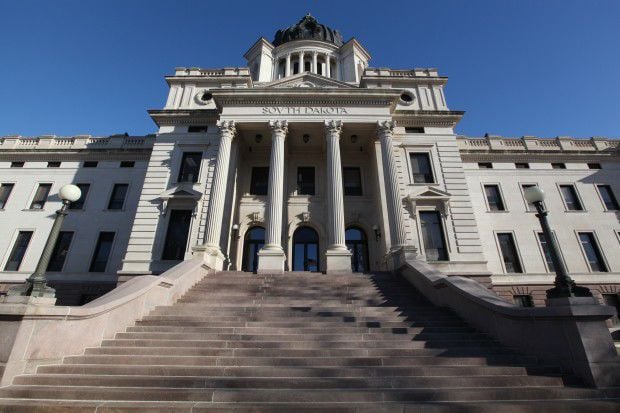 For the second time in three years, South Dakotans will have the chance to vote on a ballot measure that would bring a level of accountability to a Legislature that an apparent majority in the state believes is needed.
In 2016, it was Initiated Measure 22 that sought to establish a five-member ethics commission that could investigate corruption in state government. It also sought limits on gifts that lobbyists could bestow on lawmakers.
Even though the measure included the controversial democracy-credits proposal that gave candidates the opportunity to receive public financing for campaigns, it was passed by a 52 to 48 percent margin by the same voters who supported Donald Trump.
The Legislature, however, made dismantling IM22 its top priority in the 2017 session. In a matter of days the will of the voters was thwarted before a judge could weigh in on the alleged unconstitutionality of it. It was a stunning action by a Legislature that still seems indifferent to the EB-5 and Gear Up scandals that rocked the state with financial mismanagement allegations and in the end cost six people their lives.
To this day, neither state government nor the Legislature has held anyone who works in state government or received lucrative consulting contracts responsible for the mishandling of millions of dollars. It has been, to many, business as usual in the state capital.
Amendment W, or the South Dakota Voter Protection and Anti-Corruption Amendment, contains new reforms, brings back some found in IM22 and drops the public financing of campaigns. If approved, it becomes part of the state Constitution, which means lawmakers can't dispose of it at their whim.
It creates a government accountability board that consists of seven members — a Republican and Democrat who are either former or retired judges and selected by the state Supreme Court, a Republican and Democrat selected by the governor and three others selected by those four members. The board would have an annual budget of $389,000 and its members could serve no longer than two, four-year terms.
According to the proposal, it would respond to all complaints about any elected official in any branch or level of government, including local boards and commissions. It would have the authority to conduct audits. It could impose fines on those found in violation of ethics laws. Its actions would be subject to judicial review.
Amendment W also restricts gifts that lobbyists can give lawmakers, prohibits personal use of campaign funds by lawmakers, bans foreign, corporate and union donations to candidates, restricts the amount of contributions to candidates and gives voters the final say in a subsequent election if the Legislature overturns a ballot measure as it did with IM22.
Opponents, which include the South Dakota Municipal League, liken it to a fourth branch of government, calling it an "unrestrained ethics tribunal."
That appears to be untrue, however. According to the amendment's supporters, it will be subject to the state's open meeting laws, which means it must post agendas, declare reasons for going into executive sessions and hold public hearings when it considers ethics rules.
The amendment's language promises "all final reports and findings shall be made available to the public within ten days of completion" and will issue annual reports that reveal "the number of complaints received, complaints filed by separate persons, investigations conducted, hearings held, sanctions imposed and advisory opinions issued."
The reality is little has changed since the EB-5 and Gear Up scandals rocked the state and led to questions about transparency in state government.
Since the Legislature overturned IM22 with astonishing speed for a deliberative body, lawmakers have given themselves a pay raise and taken steps to make it more difficult to put voter-initiated measures on the ballot, which shows a lack of trust in the very people who elect them.
It is clear the Legislature and local governments need an independent outside body that will investigate complaints from citizens. Otherwise, the status quo will remain in this state, which means elected officials will continue to conduct business in the same manner — picking and choosing what they believe the state's residents need to know, which is neither transparent nor truly open government.
The Journal endorses Amendment W, which can bring more needed accountability to state and local officials who are charged with serving the public.