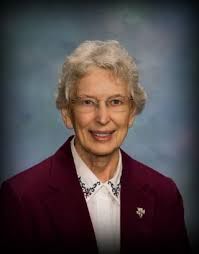 On July 9, the Aberdeen American News carried an editorial from the Rapid City Journal. I read with great interest the comments regarding the need for publicly funded preschool education in South Dakota. I commend you for bringing before the public once again this very important issue. As you indicated, in South Dakota two thirds of our children are not involved in preschool.
I was present as a badged lobbyist at the most recent session of our state Legislature when a committee of legislators once again rejected a proposal that would have established a group to study this issue.
This is not a new discussion. I had the privilege of directing a preschool forty plus years ago that included working with parents as well as with their 3-, 4-, 5- year old children. It was tuition based and therefore not all families who could have profited from this combination of experiences were able to participate. I am encouraged to know that both Sioux Falls and Rapid City groups are attempting to meet the needs in their communities through private funding for scholarships.
However, given the strong indications that preschool education definitely makes a positive difference in later educational success, we need to do more for young children throughout our state, not only in our two largest cities. Please continue to urge our elected senators, representatives, school officials and parents to re-think this need across South Dakota.
In the July 15 issue of Modern Healthcare, the former CEO of Kaiser Permanente, George Halvorson, who stressed prevention in health care, is quoted as saying, "Children whose brains get exercised in the first three years of life are more likely to stay in school, avoid challenging health situations and literally stay out of jail." The author of the article says, "AIl men and women are created equal, but their fate is determined shortly thereafter. It rests on a foundation built in the first few years of life, when the developing brain acquires language and social skills."
While the focus of this article by Merrill Goozner is for equal paid family leave for new parents and for affordable child-care for working parents, the point is that of the two thirds of our children who are not involved in preschool education in our state, many of them are not getting the social and intellectual stimulation they need. Publicly funded preschool, available to every child, would be well worth the investment in the future of us all.
Sister Kathleen Bierne is a member of the Sisters of the Presentation of the Blessed Virgin Mary in Aberdeen.
Sister Kathleen Bierne is a member of the Sisters of the Presentation of the Blessed Virgin Mary in Aberdeen.
Catch the latest in Opinion
Get opinion pieces, letters and editorials sent directly to your inbox weekly!