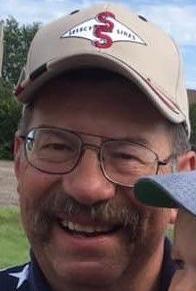 Having known and counted Rep Goodwin as friend for over twenty years, I am shocked to again see his opposition to hearing from his Constituents. His Jul 29 letter within this paper complains about receiving many letters from the citizen patriots in District 30 asking him to support Convention of States (COS).
Politicians that refuse to hear from the people are exactly why 4.5 million Americans want to drain the swamp and support Convention of States. This grassroots movement is the positive vehicle to propose amendments for term limits, reduce government spending and runaway government. Our founding fathers knew eventually Washington would become the problem and that only the states could rebalance the enumerated powers when Congress would not fix itself.
Petition signers would be able to explain to Goodwin that both the paper and online petitions make it abundantly clear that their signature goes on a letter to their elected State legislators with the specific wording asking them to support COS. The Supreme Court has validated the requirement for Convention topics to be extremely consistent and no other topics can or will be discussed. NONE. The petition letter is consistent in keeping with Constitutional requirements.
Perhaps the better question though is what should a representative do when they get hundreds of letters from informed constituents agreeing on an issue?
Perhaps accepting dialogue from the people they represent, politicians would learn that a Constitutional Convention was considered and categorically rejected by our Founding Fathers. Instead, Article V was unanimously approved giving "we the people", through the states and Congress, the power to "call a Convention for proposing Amendments" as later confirmed by the Supreme Court in Smith v Union Bank (1831). These two distinct events are as different as night and day in purpose and scope. We hope our elected lawmakers are either familiar with or will learn these Constitutional concepts.
But his misinformation and confusion about our Constitution continues. First, only an amendment to Article I can change congressional term limits, not a state constitution or statute. Secondly, the Bill of Rights was completed in March 1789 and ratified in 1797, not 1787. Third, suffrage or the "One State – One Vote" rule is well established and confirmed in Dyer v Blair 1975. Space here does not allow further corrections of his constitutional mistakes, false accusations, or expand on the over 30 court cases settling Article V procedures.
We both agree federal spending is out of control and unsustainable but only COS offers a solution. Congress will not stop their spending voluntarily. If Goodwin's Gross National Product formula is correct, GNP has grown 7,497% since 1950 and we should currently have a $7,470 trillion surplus. Does that give you an idea of our spending?
Today there are 430 government agencies and departments according to the Federal Register. Many of these create mountains of rules you have never heard of until violating one. They control virtually every aspect of your life, wield taxing or permit powers without congress, and can inflict civil and criminal penalties. The annual direction to every agency is to spend 100% of their allotment and nothing less is acceptable. No returning funds to taxpayers as we can always borrow more from China! Spend, spend, spend.
The misinformation involving a COS is meant to cause paralysis through fear. Meanwhile, our debt continues to explode, more government control comes daily, and those who want power to control every facet of your life are willing to riot, burn, vandalize, defund law enforcement, and create anarchy on the way to total socialism.
Convention of States is the positive Constitutional path for you to speak your voice. I urge you to sign the COS petition and let's send another letter to Rep. Goodwin!
Harvey Fitzgerald is the District 30 Captain for Convention of States. He is a lifelong West River resident and a retired National Guard/military member 34 years with combat experience. He is also former chairman of the Rapid City Chamber Commerce Ag Committee.
Catch the latest in Opinion
Get opinion pieces, letters and editorials sent directly to your inbox weekly!