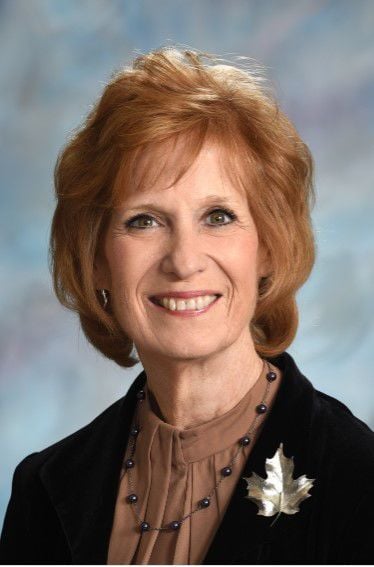 It is a rare occasion for most of us, that we can make a difference, not to mention helping to make something that you are passionate about, come to fruition. However, this past week that is exactly what happened for me. This year, at the beginning of the 2021 session, Representative Fred Deutsch from District 4, sponsored House Bill 1051, "Every Baby Born Alive," When I read the bill, I immediately signed on to co-sponsor and support this bill along with several other legislators.
As you know, I value all life from conception to natural death. For me, it is one of my fundamental, core values that I campaigned on. I'd like to believe that lifesaving care would never be denied to any baby born alive, not only in South Dakota, but in the United States of America. Unfortunately, protecting the newly born and offering the best of medical care at the time of birth, has not always been the case for some of these little ones. As far as I am concerned, one life lost due to lack of medical care is unacceptable! President Ronald Reagan said, "We cannot diminish the value of one category of human - life - the unborn - without diminishing the value of all life."
HB 1051 strengthens our current statute that is already in place by adding definitions, penalties, and a reporting mechanisms. In a nutshell, this bill requires that medical professionals offer the same skills and treatment they would any other child, regardless of the circumstances of the child's birth. Also, within this bill, medical professionals would face disciplinary action and be penalized up to $10,000 by the state if they failed to follow the law. It also offers mothers the option to sue any physician or abortion facility that violates the law and could lose their medical license.
It is with great joy that I report to you that House Bill 1051 passed with overwhelming support in both chambers and was signed into law by Governor Kristi Noem last week on Thursday, February 25th. During the signing of the bill, Governor Noem stated that, "Even after the child is born, this bill will guarantee the right to life for every baby that is born alive. We expect all doctors to treat all children equally, even those born in horrific circumstances. That's basic decency!"
President Kennedy acknowledged that our children are the world's most valuable resource and its best hope for the future … I could not have said it better! I would like to thank Representative Deutsch for being the primary sponsor on this bill, and to all of the legislators who signed on to co-sponsor the bill. Most of all, my thanks and gratitude to Governor Noem for signing this important piece of legislation into law.
Thank you all for your support! God Bless you, the great state of South Dakota and the United States of America!
Trish Ladner Representative District 30