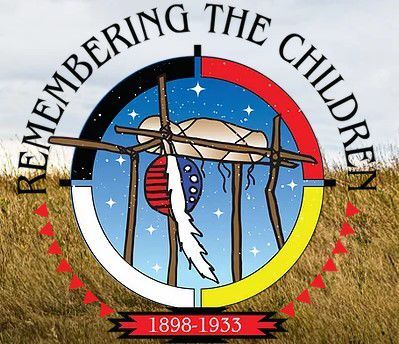 Last week, the Rapid City Council voted 9-1 to support a resolution regarding the "Boarding School Lands" on the West Side. This was a momentous and historic achievement and one that generations of Native people — and specifically, our uncis (grandmothers) — fought for over the course of many decades. We remember them today and honor their work, which laid the groundwork for truth telling and healing.
The resolution does two important things. First, it recognizes a difficult chapter in Rapid City's history. It notes the presence and legacies of the Rapid City Indian School, which occupied the area known as "Sioux San," as well as the Native families who came to town to be near their children and lived along Rapid Creek for generations. It then describes the process through which more than 1,200 acres of boarding school property were divided up and distributed to various entities under the terms of a 1948 federal law. The resolution only deals with three small parcels of that greater whole. Significantly, it acknowledges that the Native community did not receive any land despite being named specifically in the 1948 Act and making numerous requests over many decades.
Next, the resolution establishes a framework through which the Mayor and the City Council can bring together a broad array of stakeholders to develop a plan for how we, as a community, can move forward in a constructive, positive, and mutually beneficial way. Mayor Allender has indicated that he has already begun assembling a working group to develop a plan by the end of June 2021.
That working group will be tasked with mapping out a creative solution by which the city will work with the Department of the Interior (DOI) and other stakeholders to identify land and resources to create a Native American Community Center and a community development corporation. These organizations will be formed later and with full community input. The idea, however, is that the corporation will subsidize the center, and together, they will build capacity within our community, create jobs, and benefit everyone in Rapid City. Under this plan, which the DOI will be asked to review and approve, the Monument Health-Behavioral Health Center, the Clarkson Healthcare-Westhills Village, and the Canyon Lake Senior Center will stay where they are and continue serving the community.
The substance and vision of this resolution are truly historic. But so is the process that shaped it. For seven decades, the Native community conducted painstaking research. They repeatedly asked for information and requested land for housing, economic development, and culture space. Time and again, their requests were denied. But the story lived on in their homes and memories.
Their commitment survived the generations. For the last seven years, our group of volunteers has been building on the foundation of work laid by our predecessors. We spent innumerable hours researching, giving presentations, conducting outreach, building coalitions, and finally, asking the City Council to approve this resolution.
Your city leadership did their jobs well. The Council asked hard questions and doubled checked the facts, as did the Mayor and his team.
Your neighbors, meanwhile, did their civic duty. Many offered support, others raised questions and concerns. Throughout, we did our best to answer and assure, but stood back and let the process take its course.
Over the course of several weeks, the resolution underwent tweaks and revisions. The final version reflects a good-faith compromise by everyone involved. In an era defined by division, it is a reminder of what we can accomplish together.
Yet the resolution is just that: a recitation of what was and a path for what could be. The real, hard work comes next. If you care about this community and this issue, contact your council representative or the mayor and ask how you can be involved. Come to meetings, ask questions, make your voice heard, and volunteer your skills and expertise.
Let's work together to forge from the hard lessons of the past something strong and enduring that will benefit our entire community.
After all, Rapid City, this is your history. And it's your future too.
The Rapid City Indian Boarding School Lands Project is a team of volunteer researchers from Rapid City. We are committed to using history, dialogue, and outreach to make Rapid City better for all. To learn more about our work, please visit or www.rememberingthechildren.org or find us on Facebook at www.facebook.com/SiouxSanLands.
Catch the latest in Opinion
Get opinion pieces, letters and editorials sent directly to your inbox weekly!