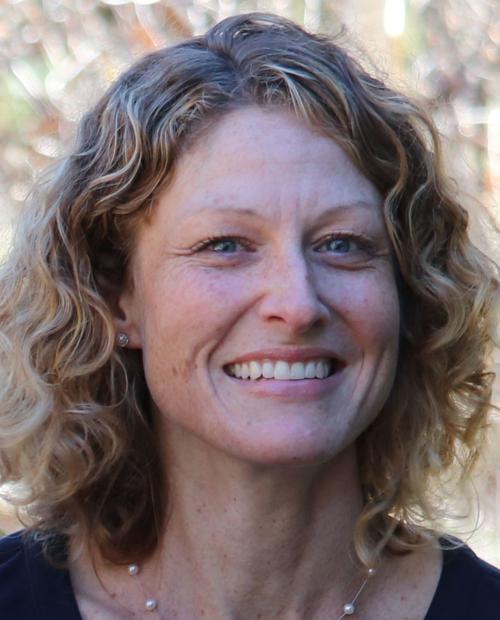 One of the naïve notions I had before kids was thinking any children of mine would coalesce over coordinating names. Stick with a theme, I reasoned, and your pint-sized posterity will surely stick together.
More like stick it to each other.
Pithy feuds and fights later, it's painfully apparent that complimentary names have not brought about the sibling goodwill I envisioned.
And neither has this stuck-at-home season we find ourselves in.
Gone are the classrooms, sports practices, music lessons and church activities that helped divide and conquer. The calendar no longer parcels them out here, there and everywhere.
They're all together all the time.
This non-stop togetherness has stretched the ties that bind my boys.
My three little men are named after historic figures. If you're not familiar with Reagan, Thatcher or Lincoln, Google their names and you're sure to find an absurd amount of reasons to love or loathe them.
I grew up in Cold War Europe. Dinner conversations often defaulted to events unfolding beyond our kitchen table in what was then West Germany, and Ronald Reagan and Margaret Thatcher always seemed to be major players in whatever was happening.
I remember sitting cross-legged on the living room floor, watching Reagan deliver his State-of-the-Union address to a nation reeling with disbelief. I'd just watched the Challenger blow up on our small TV and marveled at the way he seemed to talk to just me.
"I know it is hard to understand, but sometimes painful things like this happen," Reagan gently explained. Then he said something that's stuck with me ever since: "The future doesn't belong to the faint-hearted; it belongs to the brave."
When my first grade teacher asked the class to draw a portrait of the person we most admired, some of my peers sketched rock stars or royalty. I drew Maggie. She was rock star and royalty rolled into one. In my childhood mind's eye, Thatcher embodied the American dream: grocer's-daughter-turned-uptown-girl who rubbed elbows with the big boys and took on the bureaucrats and bad guys.
Reagan and Thatcher didn't agree on everything, but together they accomplished more than they could have apart. The same goes for Lincoln, who won over his opponents to help unite a divided nation.
Such solidarity seems quaint these days. So I figured I could resurrect it at my house.
My diplomatic dreams went out the door the day Reagan learned his little brother's namesake was some lady from across the pond and informed Thatcher he was "only named after a leader and not a president like me." Things only got better when Lincoln realized his namesake also lived in the White House and went all Honest Abe about it.
Some things are hard to come by these days, but there's plenty of candor at our house. There's also no shortage of mind-blowingly pointless tiffs: Who gets to hide behind the cereal boxes at breakfast, who gets to build with that one Lego brick and who gets to sit in the sofa crack at storytime.
Super important stuff like this has always created conflict in our home. There just never was enough time to fight so long and hard for it—until now.
Indefinite house arrest has put to rest any preconceived ideas I had about sibling relationships. Naming my boys after likeminded leaders has in no way obligated them to work together. Some days it feels like they're set on working against each other. Alliances are tenuous and turn on who woke up on the wrong side of the bunkbed.
These kids are grieving the way it was, and the way they run at that disappointment is to treat each other like a punching bag. So they swing away with their words and their arms.
The old me would insist they break it up, clean it up and make up—right this minute—because we need to get to the next thing.
But there's no next thing anymore.
The upside to all this downtime is we're learning time and presence are great teachers. My boys are no longer tethered to schedules that split them up. They're tethered to each other; they're all each other has right now.
And that means they get to sit in their messes and wrestle with the deeper rivalries and jealousies at work to divide them.
Abraham Lincoln is my youngest son's namesake because upon election, he didn't sweep the opposition under the rug to keep up appearances. He surrounded himself with people who thought they could have done a better job. When asked why he recruited his rivals, Lincoln responded, "Do I not destroy my enemies when I make them my friends?"
With time on their hands and no place to go, Reagan, Thatcher and Lincoln are figuring out brothers are not to be endured but enjoyed. If they're going to fight, then it might as well be for each other.
Eventually our former life will catch up with us, and we'll revel in the hustle of it all. But things will never be the same for my boys. Once you've been stretched, there's no going back to your old shape.
It would seem, after all, that Reagan, Thatcher and Lincoln are names worth fighting for.
Danie Koskan delights in raising her three little men-in-the-making and shepherding the hearts of her staff at Camp Judson in the Black Hills.
Catch the latest in Opinion
Get opinion pieces, letters and editorials sent directly to your inbox weekly!