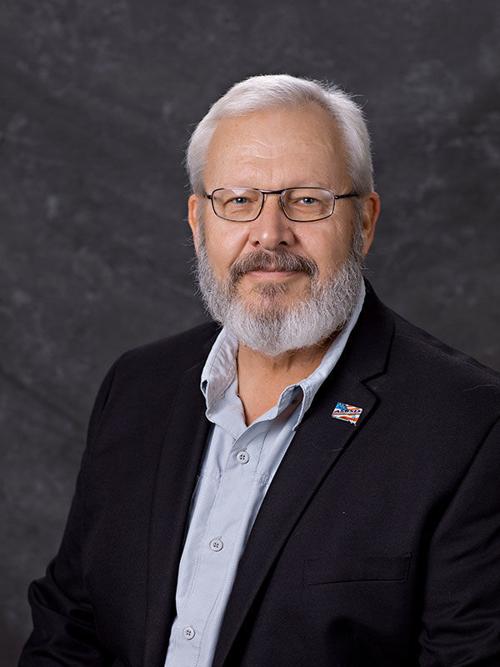 Tonchi Weaver's recent potshot at our teachers has inspired me to write to this newspaper yet again.
Her letter to the editor published in the July 17, 2020 Rapid City Journal is emblematic of those who feel the need to weigh-in on an exceedingly complex situation for which they have much in the way of opinion, but little in the way of insight. In this current atmosphere of continuous armchair quarterbacking and second-guessing by nearly everyone, she fails to acknowledge that there are people in Rapid City who are working very hard to determine the best next steps for the community.
The RCAS Board of Education, our superintendent, and her staff are those people with respect to the opening of public school this fall. The aforementioned along with the vast majority of parents and RCAS staff absolutely want kids in schools this fall – the opposite of what Mrs. Weaver implied that the "Board of Education wants."
Along with everyone else, we've observed that many of the healthcare experts and those in authority who have been calling the shots for both the national and local response to this pandemic have changed their positions along the way, with some even doing a complete 180. (Thankfully, the changes that have occurred on-the-fly since March have literally saved our economy, which in turn saved the very healthcare system that we are looking to for answers and remedies.)
Still, the best data we have to work with is suggestive at best and remains mostly anecdotal. But the biggest factor in applying any of the available data to our situation is that all locations are fairly unique.
Some variables impacting Rapid City are different than those in Sioux Falls, Aberdeen or other school districts elsewhere in the state or the country. The one over-arching data point that we must all appreciate is that the COVID-19 virus will eventually work its way through our entire population. It will come and go with hot spots in some places, and will linger much longer in others. What will it do in the Rapid City area? Will it show up in our schools or not? Good questions, and we won't know the answers for a year or so.
Since March, the District has been working feverishly (no pun intended) on the best plan possible for the re-opening of school this fall. Whatever the exact plan we ultimately put forth, some will look at it and say, "That's not safe." We know that.
But Superintendent Lori Simon and her staff have done their very best to identify all the risks and come up with workable strategies to mitigate each one as much as possible. Any reasonable person will be able to look at the whole of the plan and understand that great care was taken to eliminate or greatly reduce those risks. The plan will allow parents to opt-out of classroom attendance or bus transportation for their kids and we will do our best to accommodate their individual circumstances through the appropriate remote learning platforms.
On the other hand, the District's workforce will not have similar opt-out choices. Teachers are bound by negotiated agreements, yet afforded relief through federal employment laws and regulations, but in all cases identified health risks to individual teachers and support staff will be factored in – as it should be. We want to protect our workforce and the plan will take all of these elements into account.
It would seem that some people think we are a bunch of goofballs bumbling our way through the spring and summer months simply hoping for the best. In reality there have been a massive number of fine points to account for and several huge challenges to overcome.
In order for our kids to be in actual classrooms in front of actual teachers this fall, money will have to be spent, familiar routines will be disrupted, schedules will be re-configured, and above all, great patience will be required from everyone.
This community must recognize that we need to work together to solve the problems that are going to pop up. There are sure to be parents who will need support from their employers as well as help from their friends, neighbors, and relatives. We should all be ready and willing to lend a hand, rather than point fingers at what we think won't work before it has even been tried.
Finally, Mrs. Weaver's tone at the end of her letter is needlessly confrontational and perhaps knowingly divisive. It would've been nice if she had taken the time to talk to a few teachers and ask them what their remote teaching experience was like during the last 10 weeks of the school year. I'll bet she would have learned that while they were under an undue amount of stress, they still worked their tails off.
Our teachers stayed in communication with students and/or parents on both nights and weekends all during that time. They "continued to work," and then some! To infer that they are otherwise not wanting to do their jobs is ridiculous and she owes our teachers an apology for her rude assertions. Our teachers do not deserve that kind of treatment.
The above retorts and comments are my own and are not meant to represent those of my fellow school board members or the RCAS administration or staff.
Concerned about COVID-19?
Sign up now to get the most recent coronavirus headlines and other important local and national news sent to your email inbox daily.