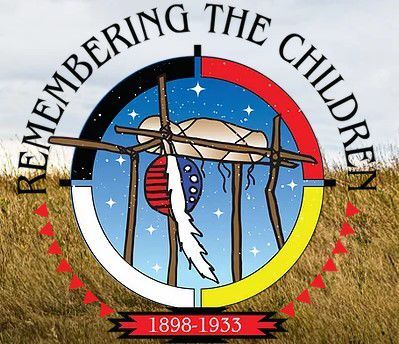 During the 75th Anniversary of the Sioux San Hospital, community elders urged our team to focus on a heartbreaking chapter of Rapid City's history: They asked us to find the unmarked graves of children who passed away at the Rapid City Indian Boarding School at Sioux San. What followed was a decade of rediscovery. We learned hard truths about the treatment, displacement, and purposeful segregation of Rapid City's Native American community and the resulting economic disparities that persist today.
We more fully outlined that history in this space on October 3 when you heard from community elder Bev Warne in "Rapid City's leaders face a historic opportunity." On October 10, we published "Issues with the RC Boarding School & West Side Lands." Those pieces were about Rapid City's history. Now it is time to discuss our future. We have some solution-oriented opportunities that offer a chance for the Rapid City community to come together and move forward in a positive, healthy direction.
A growing list of volunteer researchers identified at least 50 children who died at the school. They also found questionable land transfers on four West Side properties that sidestepped the 1948 federal law that distributed 1,200 acres of Boarding School property. Those transfers unjustly excluded the city's Native community from obtaining any of that land.
After rediscovering our city's difficult history—which was preserved by Lakota uncis, or grandmothers, for decades—we formed teams with three objectives: (1) Education, (2) Remembering the Children, and (3) Resolving the Land Issues.
The Education Team has done more than 100 presentations entitled "The Inconvenient Truth." The community can help us going forward through the development of RCAS K-12 and college level curriculums, a website archiving the historical documents, and a documentary film based on the stories contained in these presentations.
The Remembering the Children Team's goal is to ensure that the damaging history of the Boarding School, and the memory of the children who died there, are not forgotten. Our team hosts an annual "Memorial Walk" each Native American day to honor each child who passed away at the school. We just launched a $2 million fundraiser to build a Children's Memorial Park to protect their unmarked graves. The community can contribute to the Memorial at: www.RemeberingTheChildren.org.
The Land Issues Team works on solutions for the four parcels of City and School land that have questionable deeds. One of them is West Middle School, which was originally gifted to the City but was sold to the School Board contrary to the 1948 statute, eventually resulting in the creation of Sioux Addition. The other three parcels are lands gifted either to the City or School, which were restricted to municipal or educational purposes, respectively. They are currently occupied by the Canyon Lake Senior/Activities Center, Monument Health-Behavioral Health Center, and Clarkson Health Care-Westhills Village.
The team has worked for years on a solution for these three parcels. The statute requires that these parcels "revert" to federal ownership, specifically the Department of Interior (DOI), if they are no longer used pursuant to the 1948 law.
In 2017, the DOI sent a letter to the City and the School Board confirming that these three parcels are subject to reversion. The three current occupants do not want the parcels to revert to federal ownership and we hope they assist in implementing a solution. If we, as a community, do not craft a solution, the federal government or federal courts will.
Fortunately, the 1948 law provides an avenue for resolving these issues. It allows the parcels to be exchanged for other land that benefits "needy Indians." Working with Native community members, we have devised a proposal.
For 70 years the Native community has asked for land under the 1948 law, most often for a community center, affordable housing, and culturally-focused economic development projects.
Using that history as a framework, our team held a series of meetings over the last four years. In 2019, we conducted in-person and online polls where community members voted on preferred solutions. The results showed overwhelming support for a land swap to provide the location for a non-profit Native American community center. The polls also supported the formation of a for-profit community development corporation to subsidize the community center and ensure its sustainability. The community offered nearly equal support for plans to focus economic development on housing, a hotel, and cultural tourism.
This plan offers a creative, local solution that resolves several outstanding issues in Rapid City while creating the building blocks for a stronger future for all. A resolution has been presented to the City Council outlining these steps. We encourage the community to learn, to volunteer, and help shape the direction of this historic moment. We ask you to support our City in moving forward with this innovative solution.
The Rapid City Indian Boarding School Lands Project is a team of volunteer researchers from Rapid City. We are committed to using history, dialogue, and outreach to make Rapid City better for all. To learn more about our work, please visit https://www.facebook.com/SiouxSanLands.