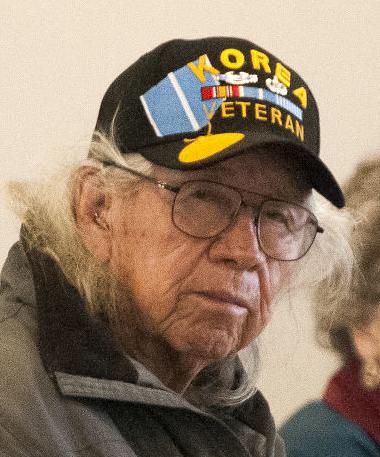 A veteran is a person, who at one time in his or her life, wrote a blank check payable to the United States of America for the amount of, up to and including his or her life.  Regardless which decade, regardless which war, those who enter into the armed services take an oath to defend the constitution of the United States of America from domestic and foreign threats.
Post Traumatic Stress Disorder (PTSD) sometimes becomes part of a soldier who is involved in day-to-day combat, for either a long or a short time.  PTSD affects sleep and appetite.  It can induce nightmares, depression, and other debilitating physical, psychological, and spiritual consequences.
One symptom of PTSD is numbing - a way to protect us from feeling unsafe, which leads to isolation.  When numbing happens, we are not able to make connections and feel love.  Veterans deeply want to love, but they sometimes make unconscious decisions not to love anyone again, for fear that the person they love will die or go away.  There is a song that alludes to this, with the lyric, "After the war, I will love you." 
When one has combat-induced PTSD, fear begins to build and separation is the result of this fear.  It is easy to feel that the experiences of combat must be compartmentalized and it can be difficult to share with a counselor, family or friends.  The depression and flashbacks from being in a life or death war zone can become so overwhelming that suicidal thoughts ensue.  Sometimes, it seems the only safe people with whom to share these experiences are other combat veterans.
When living with the daily threat of death while in combat, it's easy to start thinking "The next one might be me."  These thoughts alternate with, "Maybe now is not my time."  But then, through an involuntary metaphysical reaction, it is also possible to come to complete peace with one's surroundings.  One outgrowth of this is the impulse to save a buddy who's down, without thought or planning, even though it may mean one's own demise.  This phenomenon creates a sense of belonging and connection, knowing that we always cover each other at all costs, and leave no one behind.
All of these experiences create an imprint on the psyche.  The soul becomes forged in a moment of trauma, and the soul wants to return to the trauma to rehearse how it might have gone differently. 
As a Korean War combat veteran, I manage my PTSD triggers through breathwork, prayer, smudging, and talking to other veterans.  Sometimes I also watch combat films.  Though this is an unorthodox treatment, these films sometimes help me feel safe through reliving scenes of combat, which became familiar to me during my time in Korea.
Over the past 30 years, I have worked with veterans, using contemporary Western therapeutic principles, but mostly Lakota traditional ways such as the Sweat Lodge, Vision Quest, and Sun Dance.
I am sharing my experiences here, because I wish for our Lakota veterans to be supported to receive the help they need to deal with the PTSD that has become part of their lives through experiences of war.  Some gave some, and some gave all.