Unpredictable weather, high winds and warm temperatures continues to play havoc with ice fishing opportunities in the area resulting in the ca…
With air travel down, many Americans are hitting the roads during COVID-19. Assuming local regulations allow for it, exploring the outdoors ca…
We were scheduled to meet at the parking area on Sylvan Lake at 10 a.m. I got there 10 minutes early. But Dick Brown and his grandson, Lincoln…
While temperatures in the upper 50s in the Black Hills on Wednesday may be pleasantly received by many, the unusually balmy conditions are the…
It would be the last hike of the season, Jessica Newton had excitedly posted on her social media platforms.
Increasing global temperatures will bring changes to our environment, economy, and society, but one of the most pronounced effects will be the…
25 cities with the highest rates of at-risk housing units relative to rising sea levels.
Though pleasant weather has slowed the buildup of ice on prairie lakes and stock dams, ice fishing aficionados are finding workable ice in man…
Come winter, many lakes and rivers can start to freeze over, presenting a beautiful, but potentially deadly situation. Here's what you need to…
 South Dakota Game, Fish and Parks (GFP) isn't going to let social distancing get in the way of this year's first day hikes. Whether on a self…
Fishing activity in the Black Hills area will be mostly a high country, ice fishing experience, or a trout line plopped (quietly) in an area s…
South Dakota's billion-dollar outdoor recreation economy boomed in 2020, providing a much-needed economic boost while giving hope to wildlife …
Following a snowy and very blustery Wednesday, temperatures will ramp back up into the 50s for Christmas Day before occasional snow and colder…
As the mercury rose late morning last Wednesday on an unseasonably mild December day, so, too, did the traffic on Mark Sather Trail, a popular…
It's a magical experience, catching a wild brown trout on a fly while wading an open-water creek in early December.
LEAD | Unseasonably warm temperatures and a lack of winter caused Terry Peak Ski Area to delay their opening by nearly two weeks, but all that…
Fishing activity has picked up a tad in the last week due to unseasonably warm weather. And as an added blessing for soft and hard water fishe…
The number of anglers in action recently has been thinned by a buildup of ice along shorelines on Black Hills area lakes. Though the ice on mo…
Like most everything else in this year of the Covid, the Thanksgiving weekend will be a much different experience for many with family gatheri…
As might be expected with windy weather and Thanksgiving drawing near, fishing activity was on the light side last week, a situation likely to…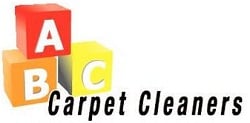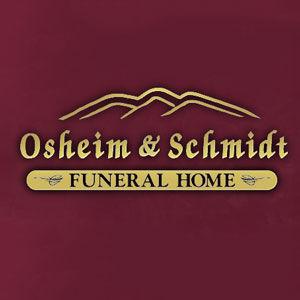 Osheim & Schmidt Funeral Home
He had guns pulled on him twice in Texas. A tree fell on him in Michigan while he was sleeping in a hammock. In North Dakota, driving snowstorms.
Call it a COVID-conscious pheasant hunt, for old guys.
Fortunately, West River and much of Central South Dakota avoided the five-inch snowfall that fell in Eastern South Dakota, a situation that al…
WIND CAVE NATIONAL PARK | With the recent winter weather, bison are once again on or near the roadways of Wind Cave National Park, especially …
Custer State Park to hold annual bison auction
After a week's hiatus, Black Hills area anglers were once again testing the waters this week gladly taking advantage of the very welcome spell…
Rapid City Christian senior Riley Freeland knows she will have to speed up her game for college, but that is exactly what she plans to do as s…