Rainy weather predicted for the weekend may hamper some fishing activity, though temps warm into early next week creating some ideal condition…
A low-pressure system moving into the area this weekend may produce an uptick in fishing success in Black Hills area lakes. Or, at least for t…
Sportsmen Against Hunger (SAH) has announced that Walmart Supercenter South of Rapid City hasd awarded a Community Grant to SAH. The grant wil…
Content by LIV Hospitality. Looking for things to do in Rapid City, South Dakota and Deadwood, South Dakota during your Black Hills vacation?
With a reprieve of sorts from the weather disturbances that have beset the area in recent weeks predicted for the coming week, perhaps warming…
Midweek snow, warmer weather on Thursday, a chance of snow on Friday, another warm day on Saturday with cold, chilly weather to follow.
Laid off from her job as a dialysis tech during the pandemic, Mexicali resident Beatriz Ojeda felt like she could not take another day alone i…
Emily Ford says yes to things.
The current fires in the area — approximately 40-50 percent contained as of Wednesday — have restricted fishing activity in the Black Hills. F…
Though Black Hills area plains lakes have cleared of ice, the last four or five days have resulted in some iffy ice conditions in the area's h…
Weekend snow in the Black Hills area has created troublesome conditions on most area lakes. The mountain lakes that have good ice are snow-cov…
You might think a wild tom turkey in full strut 12 yards away would be a simple shot.
The South Dakota Game, Fish and Parks Commission proposed a change to the way deer and elk hunters must dispose of carcass remains for the man…
Most of the Black Hills lakes, particularly upper elevation, still have safe ice, though access can be sketchy in places. However, some portio…
Wisconsin's image took a hit recently when 216 wolves were killed during a three-day Badger State hunt — a toll that was 82% over the hunt's quota.
As the weather across the country warms up, outdoor activities will become more attractive to people looking to find ways to get moving.
Senior Erica Keeble and sophomore Jenna Sayler earned All-Region honors for South Dakota Mines announced by the U.S. Track & Field and Cro…
A couple of weeks back, the thought that melting ice would soon be a problem seemed considerably farfetched. Sixty-degree temps or nearly so f…
Warmer weather and high winds on the plains caused some concerns with melting ice and watery surfaces though high elevation Black Hills lakes …
Beginning Saturday, campers can begin making reservations for summer stays in South Dakota State Parks.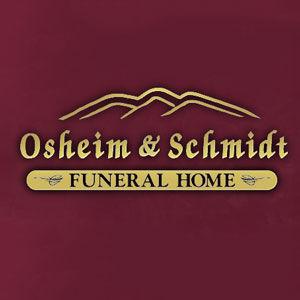 Osheim & Schmidt Funeral Home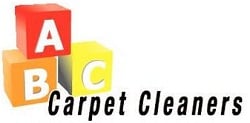 There is a point at which even diehard ice fishermen perhaps have to yield to the whims of Mother Nature. That make-or-break point may have be…
Fishing was one of the few sports where participation seemed to pick up when everything else went on pause due to the coronavirus pandemic.
Those sweet, stout, stocked rainbow trout in Pactola Reservoir don't have to worry about me these days.
A rush on heaters for ice shacks and tents was the big news on the ice fishing front last week as arctic like weather descended upon the Black…
Due to the unseasonably warm winter weather, ice conditions in the Black Hills region have been iffy at times.
Camping, like so many activities outdoors during the stress of the pandemic, has new followers. Don't let winter cool the enthusiasm.
Mountain biker Danny MacAskill is used to traveling the world to find new sources of adrenaline rushes.