A very busy fishing season, a likely product of outdoorsman, old and new, enjoying the benefits of social distance inherent to the sport, will…
A hot weather weekend is on tap making the alure of cooling waters even more attractive than usual. And perhaps an ideal time to partake of wh…
Pleasant weather and respectable fishing prospects highlight 2020 Father's Day festivities for anglers new and old this weekend — including fr…
At their June meeting, the Game, Fish and Parks Commission received an update on a marketing plan that's been developed through a collaboratio…
In a reaction to the coronavirus, fishermen, women and children, too, continue to show up in record numbers at South Dakota lakes and streams …
Spencer Skjonsberg's turkey hunt on May 31 was just the kind of thing Tony Leif had in mind 25 years ago when he took me for a stroll in the J…
With main stream attention focused on health and social issues, the month of June has crept upon us rather quickly. And with it, a nice patter…
Trap Club to hold league action beginning Tuesday
With the Memorial Day weekend in the books for 2020, the prospect of vacation trips and assorted outdoor activities typically associated with …
Memorial Day weekend in South Dakota typically signals the kickoff of the recreational season for outdoor enthusiasts. And as such a welcome r…
Where can I go to say goodbye to Keith Wintersteen?
What the coronavirus couldn't do, a spell of bad weather could as anglers and outdoor recreationists tended to button down the hatches and sta…
GFP offers free park entrance and
The number of fishing licenses issued in Minnesota has jumped dramatically in recent weeks (South Dakota results will be released on Thursday …
While staying home is currently encouraged in most states, many allow leaving the house for exercise. Here are some recommendations that will …
Western South Dakota's recreational areas remained popular spots last week as anglers partook of the numerous social distancing advantages aff…
Birds know it, bees know it, even the least practiced anglers know it. One of the best ways to enjoy social distancing is to seek solace in a …
The 2-pound smallmouth hit on the eighth cast — a walleye-like "tap" that turned into a jerk, a pull and a surprising surge of power in the sh…
Finding a landing spot for normalcy this spring continues to be difficult if not impossible in virtually every aspect of everyday life. The co…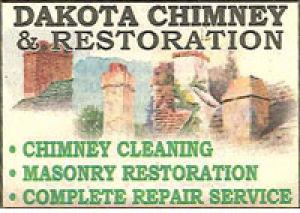 Dakota Chimney & Restoration, Inc.

Bradeen Real Estate & Auctions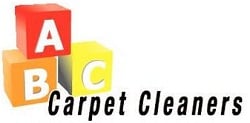 In time, we'll be on the road again, in search of compelling outdoor playgrounds in which to explore and enjoy nature's finest. Here are five …
Warmer weather and the need for social distancing stemming from the coronavirus contributed to an abundance of fishing activity last week with…
Despite the health concerns and other ramifications from the coronavirus pandemic, anglers are staying active and finding a degree of solace a…
It has been more than a week since our lives became dramatically altered.
Though fishing and other outdoor activities do necessarily take a backseat to the health crisis afflicting the nation, a trip to the outdoors …
As news about COVID-19 continues to break, many people are switching up their typical routines in order to live safer amid the outbreak. Livin…
Bighorn sheep season will have increased opportunities