The Duke and Duchess of Cambridge - Prince William and Kate Middleton - had immediate chemistry when they met at the University of St Andrews,…
Olivia Rodrigo has revealed she'd love to feature on Taylor Swift's re-recording of her 'Speak Now' album.
Duran Duran are set to debut a new song and perform with Blur's Graham Coxon at the Billboard Music Awards.
The Goo Goo Dolls have unveiled their compilation collection, 'Rarities', set for release on June 25.
Bindi Irwin reveals her two-month-old daughter Grace Warrior "loves an afternoon walk" round the zoo.
Scriptwriter Nick Hornby defends 'The Crown' for "guessing" at certain scenes as he opens up on his own process penning the upcoming Rolling S…
Chris Rock opened for John Mulaney this week as the 'Big Mouth' star returned to stand-up comedy, and he has given his thoughts on the show.
Rhys Ifans says he is too old to play Sir Rod Stewart in a film despite being handpicked by the music legend to play him in a biopic.
Chris Rock is hopeful that 'Spiral: From the Book of Saw' leads to more installments of the horror franchise that he can feature in.
Former Oasis rocker Noel Gallagher has admitted he spends more time in supermarkets than going out partying nowadays.
Hayley Hasselhoff admits she had "a moment of apprehensiveness" before agreeing to be on the cover of Playboy Germany.
Spice Girls star Mel B has found love again with a mystery man after thinking it "would be impossible" after her "past experiences".
'Let Me Entertain You' hitmaker Robbie Williams is set to play himself in his own upcoming biopic from 'The Greatest Showman' filmmaker Michae…
Katy Perry has released her new single 'Electric' taken from the upcoming 'Pokémon 25: The Album' to mark 25 years of the popular franchise.
Dutch DJ Martin Garrix and U2 stars Bono and The Edge have released their collaboration, 'We Are The People', as the official UEFA Euro 2020 song.
Kathryn Hahn has become the latest star to join the 'Knives Out' sequel and will appear with Daniel Craig and Dave Bautista in the upcoming movie.
Robert De Niro suffered an off-set leg injury while shooting for Martin Scorsese's new film 'Killers of the Flower Moon' in Oklahoma.
Mindy Kaling has opened up about hiding her pregnancy amid the global pandemic and admitted that although she "learned a lot" from the experie…
WWE superstar Asuka has revealed she first experienced racism during the coronavirus pandemic.
Jennifer Lawrence is "excited" that Jennifer Lopez and Ben Affleck could be back together after they were spotted in Montana.

Bradeen Real Estate & Auctions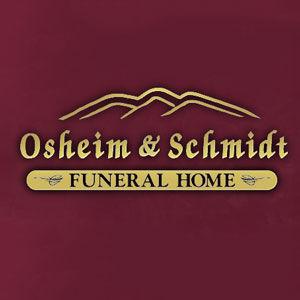 Osheim & Schmidt Funeral Home
Millie Bobby Brown and Henry Cavill will reprise their respective roles as Enola and Sherlock Holmes in the second 'Enola Holmes' movie.
'Spiral: From the Book of Saw' filmmaker Darren Lynn Bousman had to scrap a gruesome death trap from the horror flick.
Rihanna is reportedly set to shoot a music video in Los Angeles in July as fans await her ninth studio album.
Khloe Kardashian "freaked out" after being told about the "control" a potential surrogate would have over their pregnancy.
Drew Barrymore reveals the "most romantic thing" The Strokes drummer Fabrizio Moretti ever did for her when they were dating.
Prince Harry and Orlando Bloom have grown a close bond since becoming neighbours in Santa Barbara.
Kim Kardashian West is said to be in a really good place and moving on with her life amid her divorce from Kanye West.