Jessica Simpson has heaped praise on her husband Eric Johnson, describing him as her "perfect soulmate".
Model Chrissy Teigen has admitted she doesn't know why social media users find the truth "so hard to understand".
Rap star G-Eazy has been in a "much better headspace" since his separation from Halsey.
Tom Meighan has quit Kasabian by "mutual consent" to deal with "personal issues that have affected his behavior for some time".
Bryce Dallas Howard had such a crush on Robert Pattinson, her friend made her a personalised set of Post-It notes bearing the actor's face.
Nile Rodgers has opened up about how "productive" it is to remove the term 'Urban' from the music industry's vocabulary.
The Duke of Duchess of Sussex have applied to trademark Archewell for "television shows and motion picture films", as well as a host of other …
The Beatles rejected a huge offer to reunite because the warm-up act would have been a wrestling match between a man and a shark.
Vinnie Jones considered taking his own life following the backlash from him biting a journalist's nose because he felt so ashamed of himself.
Sir Sam Mendes has thrown his support behind a campaign to help theatre workers amid the coronavirus pandemic.
Dua Lipa is quarantining in the Caribbean so she and boyfriend Anwar Hadid can see his family.
Robbie Williams had to move his daughter's bedroom because she was "scared" by a mysterious presence.
Prince William and Duchess Catherine visited the Queen Elizabeth Hospital in King's Lynn. Norfolk - which is located near their home Anmer Hal…
The Royal Mint are to produce a series of commemorative coins in honour of Sir Elton John.
Tom Hanks is eager to resume filming his upcoming Elvis Presley biopic in Australia - but has admitted it's up in the air as to whether they c…
'Outlander' actor Sam Heughan has topped a fans' wish list for the next James Bond.
Rihanna has reportedly put her music career on hold "indefinitely" to focus on her beauty empire.
Machine Gun Kelly's father has sadly passed away as the rapper was due to celebrate the first anniversary of his album 'Hotel Diablo'.
Scott Disick and Sofia Richie spent Independence Day together but insiders insisted they are not getting back together.
Tom Hanks has admitted he's not kept awake at night at the thought of not making it through the next day.

Bradeen Real Estate & Auctions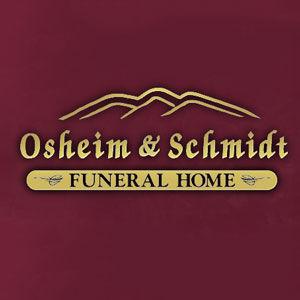 Osheim & Schmidt Funeral Home
Taraji P. Henson finds the phrase "strong Black women" to be "dehumanizing", as she says it "belittles" the "pain" Black women have been through.
Kim Kardashian West is "supportive" of her husband Kanye West's desire to run for US president, which he has reportedly been "planning for years".
According to Robbie Williams, he needs to "find someone new to resent" after ending his feud with Liam Gallagher.
TV star Sharon Osbourne has slammed Kanye West, saying his recent comments about his wife's weath were "gross".
According to Jason Flemyng, he feels "invincible" after overcoming coronavirus.
Mark Wahlberg is happy to play "the old guy" in his movies, because he's "comfortable in [his] own skin" and isn't worried about getting older.
According to Jarvis Cocker, he managed to "catch the zeitgeist" by accident with his new track.