At Mongolian Grill, you create your own delicious and healthy stir-fried entree by selecting from over 20 fresh vegetables, noodles, seafood, and three kinds of meats. Season it according to your taste from 15 different sauces, or follow one of our famous recipes. Finally, watch while your meal is being cooked on an extremely high-temperature, open fire grill!

Come and enjoy our authentic stir fry for lunch and dinner - or enjoy our delicious food on your own couch with our take-out option.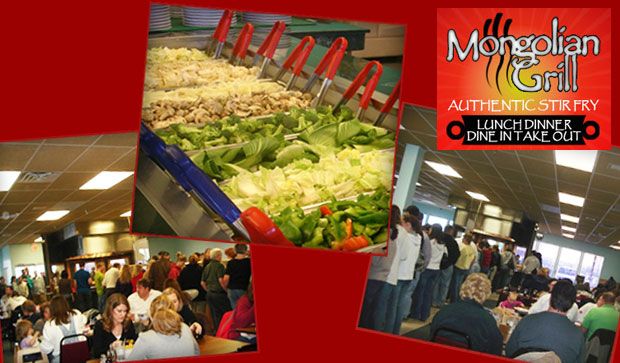 Accepts:

Cash

Discover

MasterCard

Visa
Our staff at Mongolian Grill will treat you with the hospitality and service you come to expect. We treat everyone like family. Along with fairly reasonable prices, our meat, seafood, and produce are made fresh daily! Experience the fun of watching your meal getting cooked right in front of you! Come and eat at the Mongolian Grill today!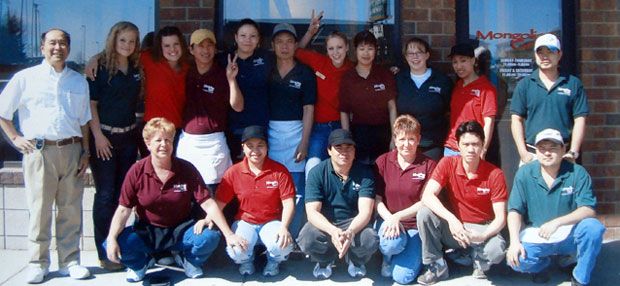 What makes Mongolian Grill So Good?
Any one or a combination of the fifteen specially formulated sauces holds the first key to the good taste of Mongolian Grill. The unique methods employed to speedily cook the food on the steel grill over an extremely high-temperature open fire excites the delightful flavor of those natural ingredients to their best.
What makes Mongolian Grill So Good For You?
Even the most discriminating and health-conscious patrons will find no fault with Mongolian Grill and consume it with a clear conscience. No preservatives or food additives are used, and only a slight amount of unsaturated vegetable oil is used to enhance the flavor. The high-heated, high-speed cooking method retains the nutrients and vitamins contained in all fresh, natural ingredients. Best of all, YOU decide what goes into your meal and YOU watch while it's being cooked in front of you.
---
We continue to grow strong in serving our customers with the highest quality and service that we can provide for others.
Is this your business?
Promote your business through our innovative Marketplace system! It's free to sign up!