| | |
| --- | --- |
| Sunday | |
| Monday | |
| Tuesday | |
| Wednesday | |
| Thursday | |
| Friday | |
| Saturday | |
Holiday hours: Extended Hours for the Holiday Season.
Special hours: Regular Mall Hours.
Accepts:

American Express

Cash

Check

Discover

MasterCard

Visa
Tags:
layaway available, skulls, plush blankets, native american wild life, figurines, fairies, dream catchers, dragons, buddha, assorted designs, tasers - pepper spray - batons, soft air guns, self defense supplies, replica movie swords, pocket knives, martial arts supplies, hunting knives, battle ready swords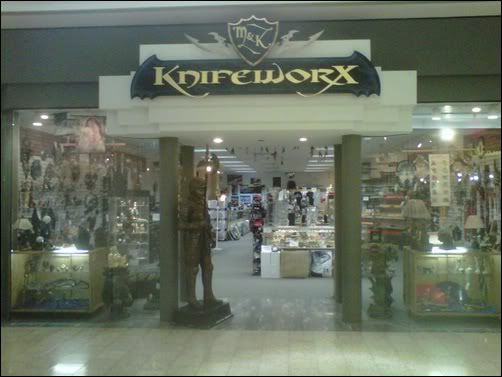 M & K Knifeworx is a family owned and operated novelty gift store that offers a variety of unique gifts including swords, knifes, blankets, figurines, martial arts and self-defense supplies, dream catchers, and much more! M & K Knifeworx has been serving Rapid City and the surrounding areas since over 10 years.
Our Special Items
Swords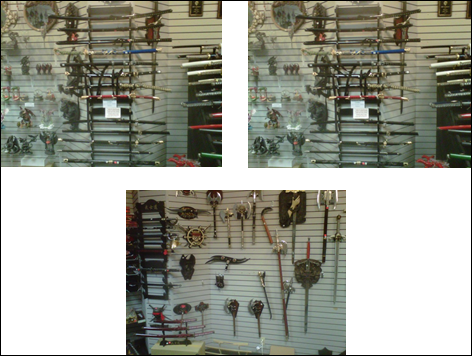 • Including replica movie swords
Knifes
• Including hunting and pocket knifes.
• Major brands provided are Kershaw, Smith & Wesson, Ka-Bar, CRKT, and Damacus
Blankets
• We have a huge variety of blankets including wildlife blankets and over 40 blush blankets
Dream Catchers
• Dream catchers are available in many sizes
Air Soft Guns
• We have the best selection of air soft guns in this area.
Figurines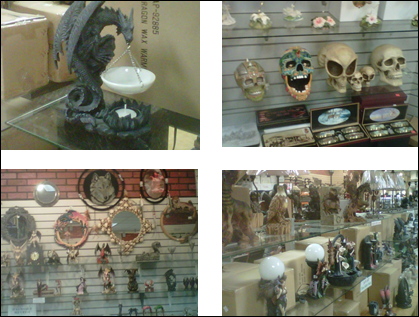 • Including lamps, fountains, statues, dragons, skulls, buddah, angels, and fairies
Zippo Lighters
• We have the best selection of zippo lighters in the state
Protection Items
• Personal protection items and self-defense supplies
Martial Arts Supplies
• Come and find our selection of martial arts supplies
Convicted Clothing
Phone: 605-343-5593

Toll Free: 1-866-343-5593

2200 N Maple Ave #552
Rapid City, SD 57701