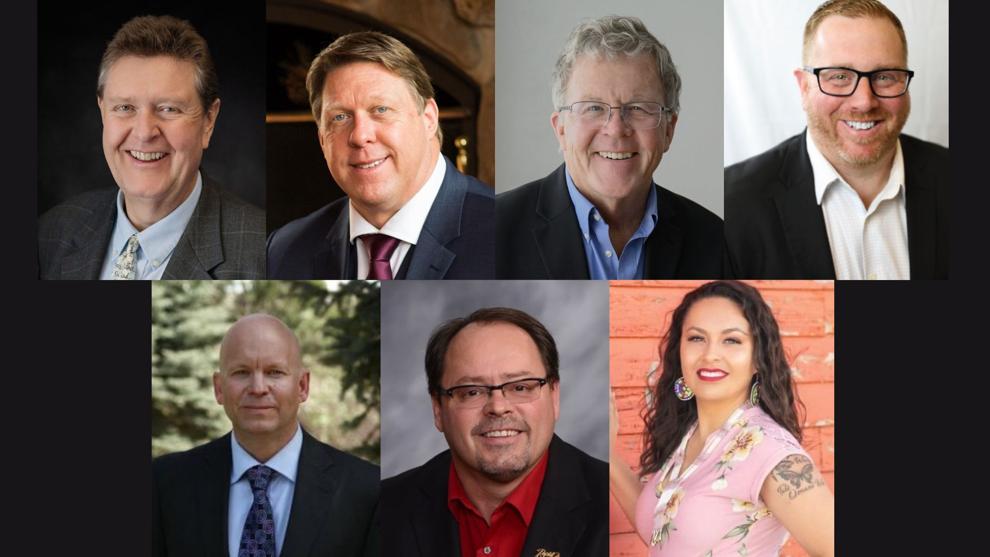 In order to allow candidates for office a chance to clearly and concisely address some of the issues facing Rapid City, the Rapid City Journal reached out to all eight candidates for City Council with the same set of five questions. The candidates each had two weeks to respond and were given a limit of 200 words per question.
Below, you'll find their unedited answers (except for very minor changes made to comply with AP style and word count). The answers are entirely the words and opinions of the candidates, sent to the Rapid City Journal via email.
The Journal does not endorse any of the answers provided but has provided all of the unedited answers to inform the residents of Rapid City and give them the information needed to understand the candidates' views and to make an informed decision.
All answers from those candidates who responded to our request are provided below in the order each appears on the ballot. Josh Biberdorf, candidate for Ward 1, did not respond. 
1. Why should people vote for you?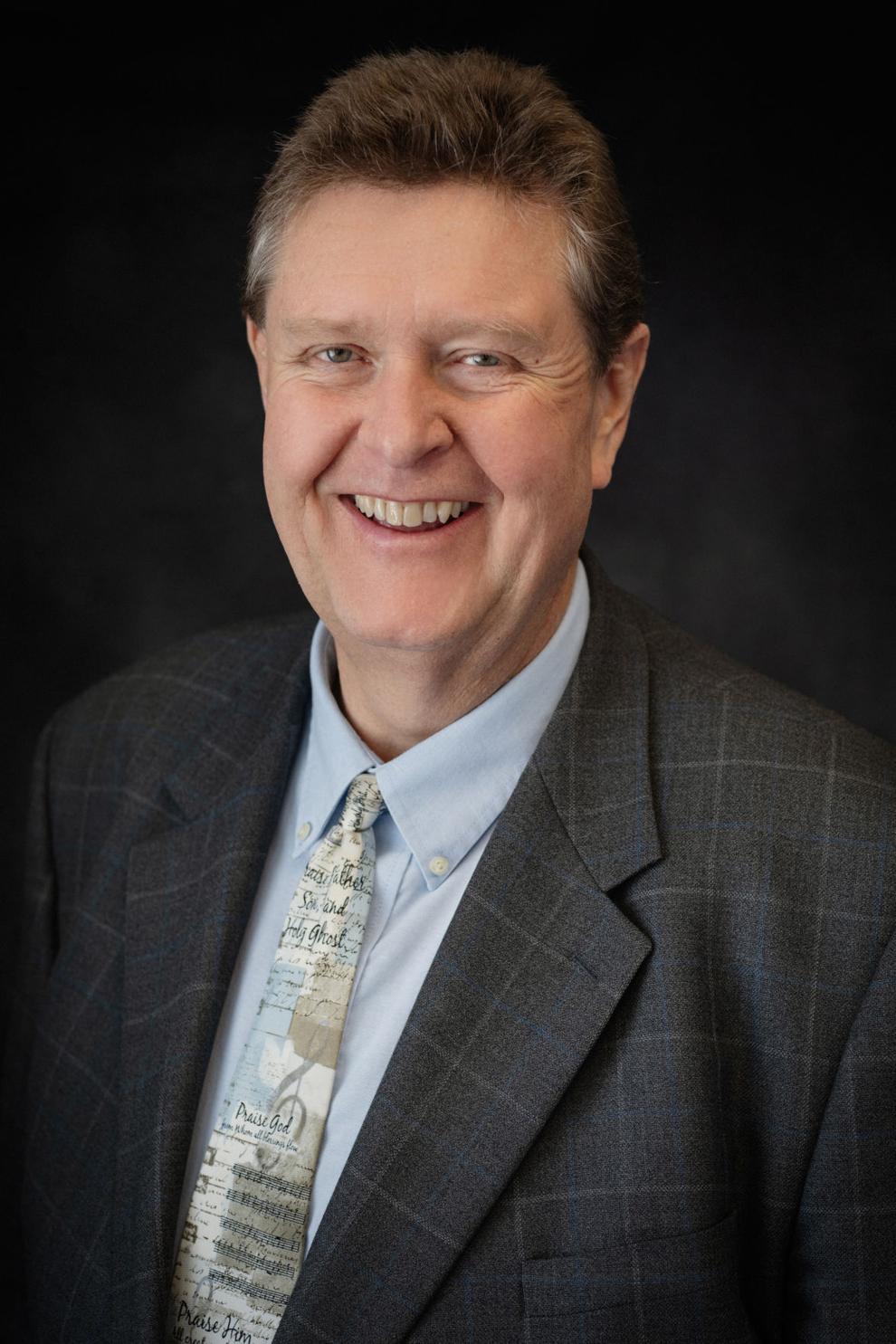 Pat Jones (Ward 1): In my first term on the Council, I have done my very best to live up to the requirements of the job. Rarely does a day go by that I am not taking some kind of action related to my role on the City Council. I respond to legitimate emails and phone calls from the citizens of Rapid City. I attend Council meetings, honor my numerous committee assignments, and respond to citizen complaints about sidewalks, parking, speeding, trees, fees, taxes, and any number of issues that impact the quality of life for our residents. Many times, attendance at family or personal events has been put aside to live up to my requirements as an elected council member. I am very aware and cautious as to how taxpayer money is budgeted and spent. I will often ask the difficult questions, say the things that many others are thinking, strive to get the right answers to questions and hold people accountable for their requests and actions. When I am asked a question, I give an honest answer and will not say one thing to one group and something else a few minutes later.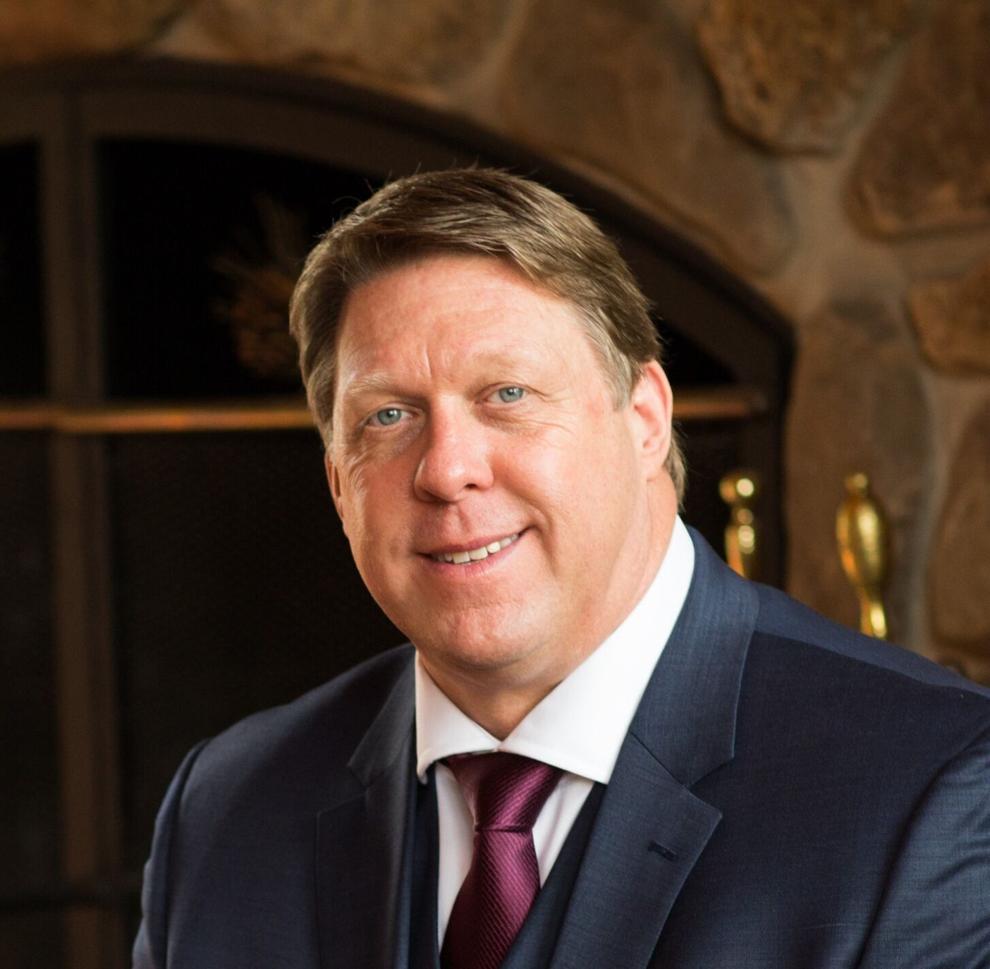 Jerry Long (Ward 1): I have grown to love Rapid City in the 30 years I've lived here. I served for over 20 years in the U.S. Air Force, retiring as a Master Sergeant, and took advantage of the opportunity to attend Western Dakota Tech, where I graduated with honors in Computer Networking. My wife, Evanthea Georgas-Long, and I enjoy living in the Black Hills and I'm committed to protecting our environment and quality of life. I'm a successful businessman (Jerry's Computer Repair) and want to protect local businesses from unnecessary regulation. I'm ready and willing to consider all points of view when issues come before the Council, but will lean toward solutions that emphasize smart growth, affordable housing and inclusion of everyone in our community.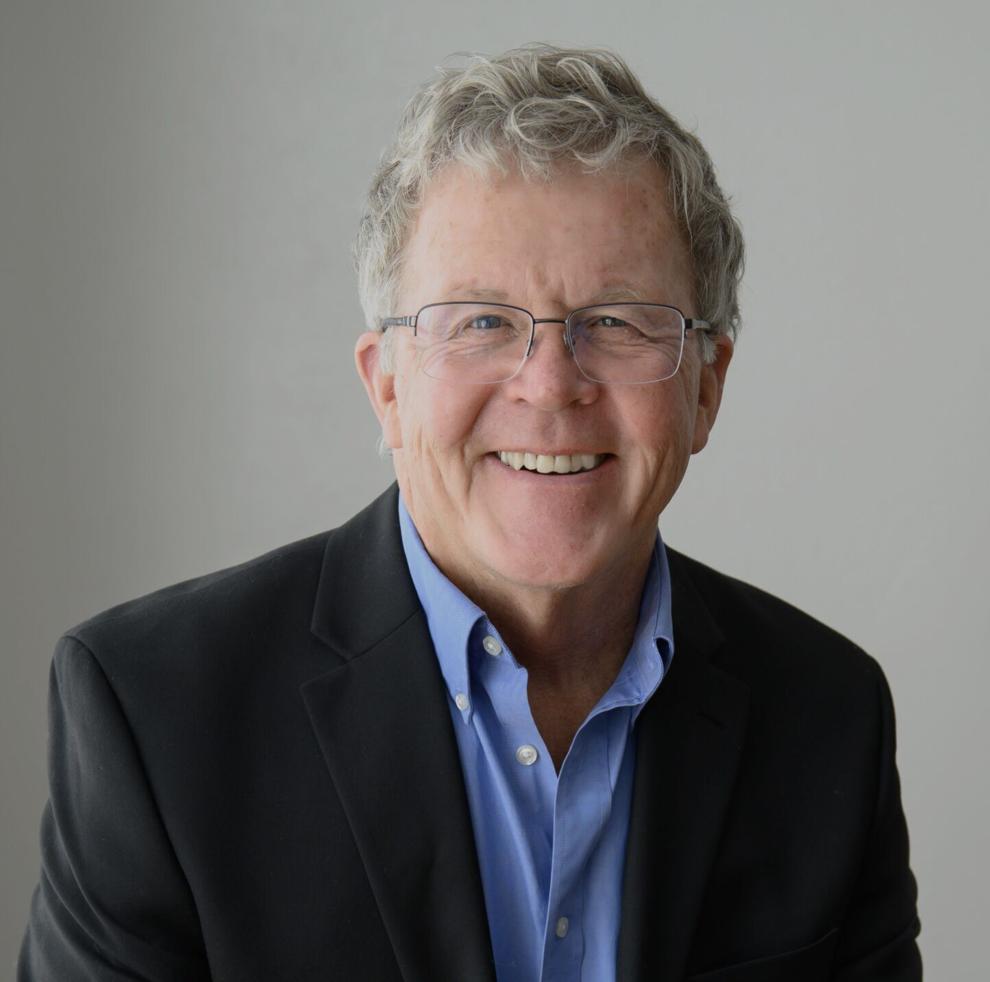 Kevin Maher (Ward 3): I have demonstrated my commitment to the Rapid City community with over 28 years of involvement in numerous nonprofit organizations, such as teaching for 15 years through Junior Achievement classes as well as Chairman of the JA Board. I served as President of the R.C. Catholic School System for four years, and I am currently a mentor at General Beadle School for the RCAS TeamMates program. I have also been active in promoting Rapid City on the boards of Elevate Rapid City and the Chamber of Commerce, led the Citizen's Vision Fund for Rapid City as chairman, and spent four years as the Honorary Commander of the 34th Bomb Squadron at Ellsworth. I am a native South Dakotan, earned my MBA at USD, and have nearly 40 years of finance and banking leadership experience at Citibank, Bank of America and Synchrony Financial. I believe my professional and community involvement over the years established a solid foundation, which gives me a unique perspective in understanding and solving issues for Rapid City.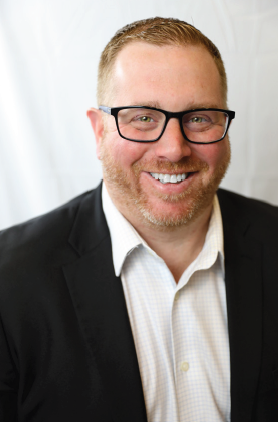 Rob Keighron (Ward 3): I am asking for the residents of Ward 3 to vote "Rob for the Job" because my priority is to serve them. If elected, I will be a public servant. Whether it be during Council or committee meetings, constituent encounters, or making decisions for our ward and city, I will make it my priority to ask, "How does this serve the public?" We need public servants who prioritize the needs of the people and I vow to do just that.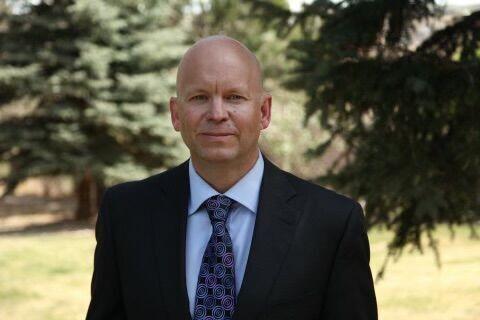 Chad Lewis (Ward 3): I was born and raised in Rapid City and have lived in Ward 3 for 22 years. I currently have three children in the RCAS system and I have been a strong supporter of education and improving our schools. I have fought to protect children and families and have helped build facilities like the soccer complex, a world-class BMX track, the fifty-meter pool, and helped secure funding for water for Thunder Dome. I have also been a strong supporter of the arts. I supported Summer Nights in its early days. I voted to protect our water source from foreign companies. I have consistently voted to support both our fire and police in order to keep all of our citizens safe. Perhaps most importantly, no matter who wins, Rapid City will have a new mayor. The new mayor will need help and I am uniquely qualified to assist them. I have served as the Vice President of the Council four times as well as the chairman of the Legal and Finance Committee. I have served on multiple committees throughout the city and have established relationships that will aid in that process. In short, I am ready and I have the experience.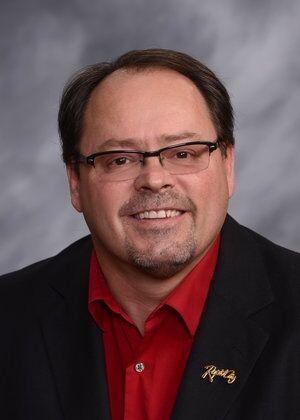 John Roberts (Ward 4): I have years of experience on the City Council and I have a record of providing results on issues such as crime, housing, and infrastructure. Constituents can contact me any time on my personal cell phone number and our community needs strong leadership now more than ever.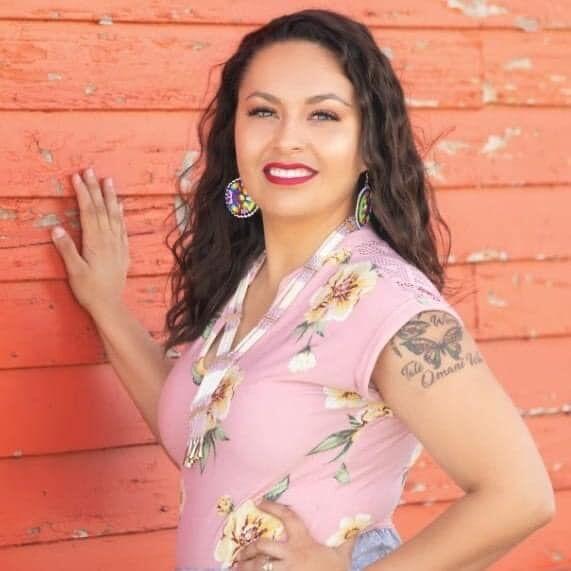 Valeriah Big Eagle (Ward 4): I am passionate about our community and making changes to better serve Ward 4 constituents. I bring a fresh perspective addressing our issues and finding innovative solutions to uplift our community. One of my strongest characteristics is my ability to diplomatically communicate across differences and bring the community together through my leadership. I have had the honor to build my leadership capacity through Leadership South Dakota, Leadership Rapid City, the Bush Fellowship, and through my education being doctoral-prepared. If elected, I will serve as a vessel for our community, collectively working with our community, by our community, for our community.
2. What is the biggest challenge Rapid City is facing and how will you address it?
Jones: The biggest challenge facing Rapid City overall is managing the growth taking place, and how to mitigate the effects of this growth. These include an increase in homelessness, panhandling, affordable housing, public safety, traffic, and the overall quality of life that many of us know and love about living in Rapid City. It is the ongoing responsibility of the mayor and City Council to closely monitor where we allow growth to take place and how the city will fund the costs of expansion. These costs include our responsibility to provide emergency services, parks and recreation facilities, required maintenance, snow removal, street repair and upkeep, and a host of others. I will address and manage these issues by studying, listening to those involved, asking the necessary questions, and taking every step I can both independently and working with the other members of the Council to achieve the needs of our community and the taxpayers. Managing all of these issues requires the members of the City Council to do more than just attend the two monthly City Council meetings. That is the easy part. The hard work comes in attending meetings at 7 a.m., 12:30 p.m., 5 p.m., 7 p.m., and even on the weekend.
Long: Rapid City is experiencing unprecedented growth, as we welcome people from other states and prepare for the arrival of the B-21 bomber at Ellsworth. We need to get ahead of that growth and emphasize affordable housing for families, construction of quality schools in new neighborhoods and preservation of parks and open space. The decisions made in city government must be made with an emphasis on protecting our quality of life, scenic beauty, and recreational assets in the Black Hills.
Maher: I love Rapid City and with that comes recognizing the many challenges we are currently facing and how to solve them. Public safety and lack of affordable workforce housing are both challenging issues facing us today. While there are several initiatives underway to improve said housing, we continue to struggle to provide homes for young professionals desiring to live in Rapid City. Rapid City Council should work closely with the Community Development Director and Planning Commission to identify changes in code or ordinances to clear the way for developers to expand affordable single-family homes. We should work to eliminate barriers and alleviate the frustration which our housing developers face today. The lack of affordable housing is a barrier for many young workers in establishing their careers in Rapid City. 
Keighron: Our biggest challenge is the growth that we have been experiencing and will continue to experience. That challenge provides us with opportunity. It's an opportunity to change the way we plan and adapt. Often, we react to problems when they arise. By working with the mayor, fellow Council members, and city employees to begin to short-term and long-term plan. We can envision where our city will be in five, 10, and 20 years and create comprehensive plans that allow us to be ready for that development through improved infrastructure, roads, and city services.
Lewis: I see our biggest challenge as one of lack of focus. We are experiencing unprecedented growth, which is taxing our infrastructure. Our streets need fixing. Home prices are increasing at a rapid rate and we have a serious problem with homelessness. How do we narrow our focus? Simply put, we need to be proactive rather than reactive. Everyone is aware of the problems, but instead of reacting to all these issues, we need to create goals with achievable milestones. Not only do we need to set these goals, we need to incorporate accountability to ensure these milestones are met. For example, rather than say we will work to make housing affordable, we need to set a goal of the number of units at a price that is affordable and then work with developers to build them. Perhaps that means we bond out the building of streets in areas we identify and then require the builders to sell a percentage of those units at a target price that is affordable for families. South Dakota Housing already has programs like this and it isn't unreasonable to make this requirement if we are using tax dollars to develop the lots.
Roberts: Crime. This issue has been exploding over the last decade and it's the biggest concern of my constituents. We need to give our police department the tools and support to do their job. We've had a hiring and retention problem for years. I will make sure our community has the policing resources that it needs, and I will make sure that hotspots of crime are being held accountable.
Big Eagle: The biggest challenge in our community is affordable housing to meet the needs of current residents and to support the future growth of Rapid City. As the fastest growing city in the Midwest, we must collaboratively work with housing partners to prioritize affordable housing. If voted onto City Council, I will prioritize zoning that requires new construction to be built solely for affordable housing and for rehabilitation projects. The Rapid City Strategic Housing Trust Fund will be a great resource for our housing partners to create innovative solutions to meet our affordable housing needs.
3. How can we strengthen Rapid City's sense of community?
Jones: I believe we can strengthen our sense of community by returning to the basics that we have relied upon for many years, those being faith, family, helping our neighbor, respecting difference of opinion, participating in meaningful dialogue, and not believing the radical and outrageous stories and disinformation that comes from social media. We have become a society that would rather embrace a conspiracy theory instead of trusting and believing in the concepts and fundamentals that made our country great. We are a powerful people and with great power comes great responsibility. People who choose to live in a society have responsibilities to those around them. These can be as simple as not speeding through a neighborhood to stopping a shoplifter to taking the necessary steps to follow the laws and rules instead of trying to find ways around them.
Long: We have come through some challenging times, exacerbated by the pandemic and political polarization.  Let's heed the words of the late Jerry Munson, reminding us that the people with whom we disagree are not our enemies. City Hall must be open to people of all persuasions, regardless of race, religion, gender or status. We can learn valuable lessons from everyone in our city.
Maher: As a member of the Council, it is important to show support for our community by participating in neighborhood and local events. I encourage residents to get involved in our community in a way that works for them. As citizens, volunteering at one or more of the many nonprofit organizations serving our community strengthens relationships and brings the community together. As the city improves on how it promotes events that celebrate our community strengths and diversity, our community will become even stronger. I have had the pleasure of attending so many wonderful events in Rapid City, and as a result met incredible people and gained respect for the diverse cultures within our community. The Cultural Expo at SD Mines is a celebration of international diversity through education and ethnic food, a great way to meet students from all over the world and make them feel part of the community. The Black Hills Pow Wow is one of the best in the nation, you will see hundreds of talented dancers and drumming groups perform. The RC Community Relations Commission even hosts Pow Wow 101 sessions to educate on the different styles of dance and what they symbolize.
Keighron: What unites us is always far greater than our differences. Relying on our commonalities, and our shared desire for the greater good, we must be guided by the principle of respect. If we go into each encounter and meeting with a deep respect for all of those we encounter, we will both build each other up and find ways to work together despite different opinions.
Lewis: Pride in a community starts at the top. It flows organically to the citizens when you have strong leadership with stated goals and one that actively works with various organizations to make sure everyone, no matter where they live or who they are, has a voice in the direction of our community. This could mean we have quarterly town hall-style meetings where the Council and mayor listen to the concerns of our citizens. These would be, in effect, community campfires where yearly goals, decided by you, the voter, could be set. We could create "civic scorecards" and the elected officials tasked with achieving those goals would be held accountable at the ballot box. When we work as a team, no goal is unachievable, but it is vital that we make sure the citizens know their voice is being heard. I believe if we do this, it will not only hold officials accountable, but it will help facilitate "buy in" from all of our citizens and give them a sense of pride whenever a goal is achieved. People need to believe their voices matter and this rather simple step will go a long way towards achieving that sense of community.
Roberts: Most people that I know in North Rapid have a very strong sense of community. We have to confront the tough challenges that we are facing and find real solutions rather than just talk.
Big Eagle: There is a divide in our community that continues to halter race relations and diminishes efforts being made to uplift all our community. As representatives serving as vessels for our constituents, it is imperative to ensure that all walks of life and voices are heard at the city level. The ability to foster a sense of belonging and community comes from our ability to lead as people sitting at those decision-making tables. We have the beautiful He Sapa (Black Hills) as our home, and there are several ways to uplift pride to be from Rapid City if the right people are at those tables. If elected, I have the ability to bring our community together in a way to affect meaningful change.
4. What project in your district is your number one priority?
Jones: The number one priority in Ward 1 is the condition of our roads. Ward 1 consists of some well-established neighborhoods, as well as newly built areas of town. Roads have been maintained in a variety of ways over the years, some successful and some not. It is extremely important that the Ward 1 council members take every step possible to keep the streets in most need of repair on the five-year Capital Improvement Plan, or CIP. It takes long-range planning and assurance of funding to make sure Ward 1 gets its fair share. There are certain factors that drive and determine which roads get fully replaced versus those that just get a facelift. Availability of contractors and infrastructure items such as water and sewer lines play major roles in the determination of these projects. I have taken an active and assertive role in this process for Ward 1, and I believe we have benefited from my knowledge and involvement. I have been and will continue to be a zealous advocate for those I represent.
Long: Rapid City needs more coordinated strategy to repair and maintain our streets and infrastructure. Residential streets need attention, so we should not focus exclusively on the major thoroughfares. We need to communicate with people who live here, so they know when their street will be upgraded or repaired. There also needs to be community involvement in deciding where to build new schools and establish new parks. We need to concentrate on smart zoning that protects our residential character and quality of life.
Maher: Residents of Ward 3 are concerned about public safety. I support our law enforcement and emergency services initiatives. I have taken the opportunity to attend the downtown "Coffee with a Cop" session and rode along with a Rapid City Police officer to better understand the issues they face in protecting our community.  The city is opening a new police precinct in Ward 3, which will provide additional support to the southwest corridor of Rapid City. West Rapid City is the home of several beautiful parks. Ward 3 has a beautiful bike trail along Rapid Creek, Sioux Park, Canyon Lake Park, and the trails on Skyline Drive. It is important to maintain public safety in these areas to enhance the quality of life for all those who enjoy our parks and recreation.
Keighron: Quite simply, it's improved and widened roads. Sheridan Lake Road near Catron Boulevard is about to go through a significant construction project that will expand it to two lanes in each direction. This is essential to improve traffic patterns and to make morning and evening commutes better for our residents. More of these projects will need to be conceived and executed in the years ahead.
Lewis: Ward 3, like the rest of the city, has more than one issue that could be considered a priority. It has a traffic problem, and like a lot of the city, its streets are decaying. Steps have been taken to try to alleviate the issue of traffic, particularly along Sheridan Lake Road, but that won't happen overnight. We have to have patience. These projects will be finished and done in a timely manner. Fixing the streets is a matter of funding and we have to find a way to make sure more of our tax dollars are used for this issue. The increased sales tax revenue from the recent growth will help with this, but it isn't going to be enough to fix all the streets. One idea that has been discussed in the past is using some of the leftover monies from the Vision Fund to pay for a bond to fix streets. That will mean fewer new projects are built, but it might be time to make that hard decision and take that step. It would be something that should be voted on by the citizens, since they voted to keep the Vision Fund.
Roberts: Affordable housing. North Rapid used to have the most affordable housing in Rapid City. The surge in real estate prices and assessments is having a dire effect on our community through both rent and property tax. We need to cut red tape and build safe and affordable housing.
Big Eagle: The number one project in my district is to increase affordable housing so that our community members can afford to live here. As an avid advocate for initiatives such as Black Hills Area Habitat for Humanity and the Rapid City Housing Fund through the Black Hills Area Community Foundation, there are resources available to create innovative solutions to address affordable housing.
5. How will you work with your fellow council members to compromise and get things done?
Jones: Being a member of a 10-person City Council requires the ability to listen to each other, work hard to develop trust, embrace the importance of our work, know when to hold your ground and when to compromise. All of these require the need to "trust but verify" what you hear and read, and believe in your colleagues until or unless they give you reason to believe something else. Everyone brings special and unique skills to the table and we all will benefit by embracing those skills and checking our egos and attitudes at the door.
Long: I'm not willing to compromise my basic principles, but am always willing to listen to opposing points of view and reconsider my position if new information is presented. We should all work together for the best interests of our community.
Maher: As Chairman of the Rapid City Citizen's Vision Fund Committee, I demonstrated my ability to work with and lead a committee with diverse backgrounds and differences of opinions. As a member of the city council, I will listen to fellow council members and have open and honest conversations. I believe in public discourse. We should be able to have civil discussions and respect one another regardless of views. I will respect my fellow council members and have proven that I can compromise on difficult decisions for the common good. When we work together, we can accomplish our goals for the good of our community.
Keighron: Currently, I operate a number of downtown businesses with over 400 employees. I have a core team of managers and we prioritize listening to all of those we work with to build consensus, to strengthen our sense of team, and to keep us moving in the same direction. Getting things done begins with meeting people where they are at. I will listen, I will be open to different opinions and approaches, and I will build upon our commonalities to do what is best for our city.
Lewis: I have served with four of the five candidates running for mayor. I was Vice-President when three of them were President of the Council. I served with them during some of the most challenging times we have faced as a city and never once did we have any public disagreements. We might have argued in private, but always did our best to keep the public disagreements to a minimum with sometimes lively, but always respectful, debates. I feel the need to keep this level of respect and civil discourse is paramount. All too often we watch our national elected officials disparage each other, and it leads to the public treating each other the same way. I pledge that I will do my best to keep that unnecessary and divisive trend out of our city.
Roberts: I will work with anyone on any issue that is in the best interest of my constituents. There is always a way to find common ground without going back on our promises to constituents.
Big Eagle: I will work with fellow Council members in the best interests of Ward 4 and our community as a whole. Sometimes there are critical conversations that need to take place, meaning City Council members will need to compromise and put personal agendas aside to meet the needs of our community. I will serve the community.
Ward 2 and 5 had only one candidate each, with Lindsey Seachris and Rod Pettigrew winning those districts without opposition, respectively.
Rapid City's municipal election will take place on Tuesday, June 6. The voter registration deadline was May 22; early voting began that day. Rapid City's municipal elections operate on plurality, meaning the candidate with the most votes will be declared the winner. There will be no runoff elections.
The new council members will take office on July 3 at the Council meeting.