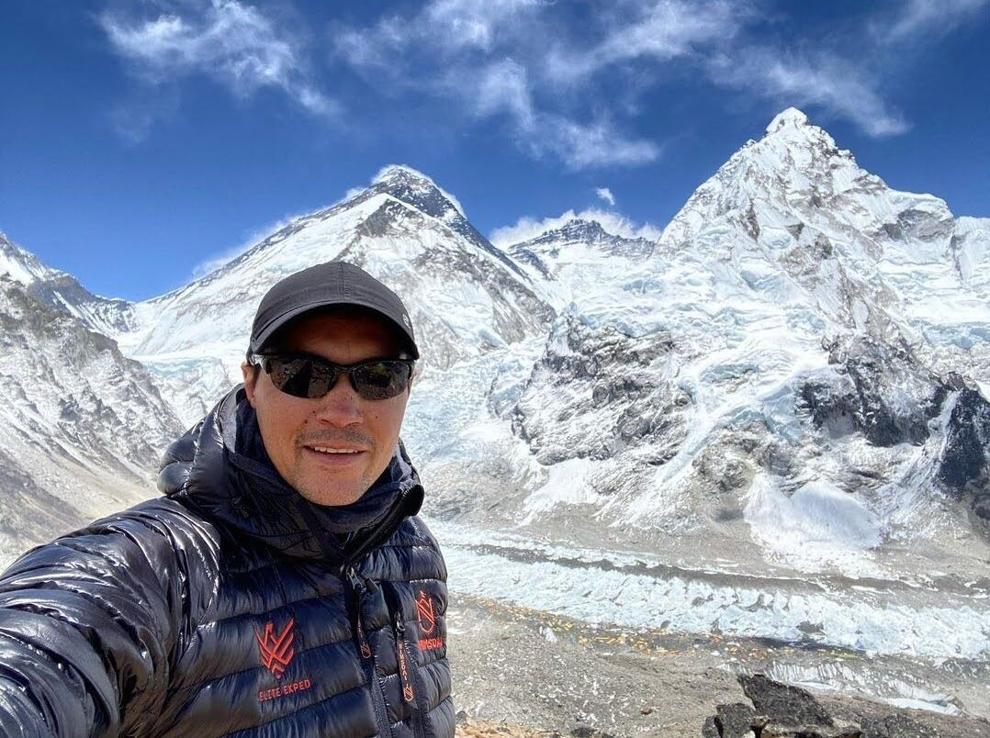 Dr. Jacob Weasel, 36, a member of the Cheyenne River Sioux Tribe and a surgeon at Monument Health in Rapid City, has become the first Native American to summit Mount Everest, according to a post on his Instagram Wednesday.
Weasel conquered all 29,032 feet this week after leaving for the Himalayas on April 10. His expedition raised funds for his nonprofit, the Wopila Project, aiming to raise $100,000 to build a playground in Rapid City's Lakota Homes neighborhood and an additional $75,000 to fund three women's health centers in rural Nepal. He's also attempting a summit of nearby Lhotse following success on Everest.
It isn't Weasel's first ascent; the spry and fit young doctor has successfully climbed Mt. Rainier (14,411 ft.), Cloud Peak (13,171 ft.), Grand Teton (13,775 ft.) and a handful of 14-ers in Colorado. He summited Cotopaxi (19,347 ft.) and Chimborazo (20,549 ft.) in Ecuador within 48 hours of each other, and bagged Kilimanjaro (19,341 ft.) in Tanzania.
Born in Gallup, New Mexico, and raised in Omaha, Nebraska, Weasel and his family moved to Rapid City in 2018, where he began work as a trauma surgeon. Weasel and his wife, Lauren, have three children: sons Leighton and Judah, 15 and 13, and daughter Isabelle, who just turned 12. In a previous interview with the Journal, Weasel said he gets the most satisfaction in his life by being a husband and father, something he said is also his biggest challenge.
"Nobody's going to care about what mountains I climb one of these days," he said. "The things that matter are the legacy and the example and the lessons and values that I hand onto my children, and the life that I build with this woman that I vowed to dedicate my life to."
While mountain climbing is a sport of glory for many, Weasel really wants to set an example, especially for Native youth.
"[I] really want [the expedition] to serve as an inspiration for the native kids, that whatever their dreams are for their life, they're equally capable as anybody else to dream big dreams and see them come to reality. That's really what my heart is through this whole thing," he said. "If it weren't for the fact that no native person has ever summitted, I probably wouldn't be doing this. But I feel like there needs to be somebody first to do it, so why not me?"
The idea of "running from zero," a concept he learned from his pastor at church, is something everyone can apply to their own lives, he said. He implores people not to let fear stand in the way of big dreams, but to run towards something — no matter how small.