Although drought and the Friday, July 9 hail storm took a toll in places, the Dawes County wheat crop has been surprising good for the most part.
McCormick & Co. is voluntarily recalling some seasonings due to possible salmonella contamination.
Fans of Paris Hilton will have to hold their horses, and wait until after the reality star marries her prince charming Carter Reum, before a b…
Kelly Clarkson has been temporarily ordered to pay her estranged husband, Brandon Blackstock, nearly $200,000 in support.
At this exhibition in Hong Kong, dogs are able to get up close and personal with art.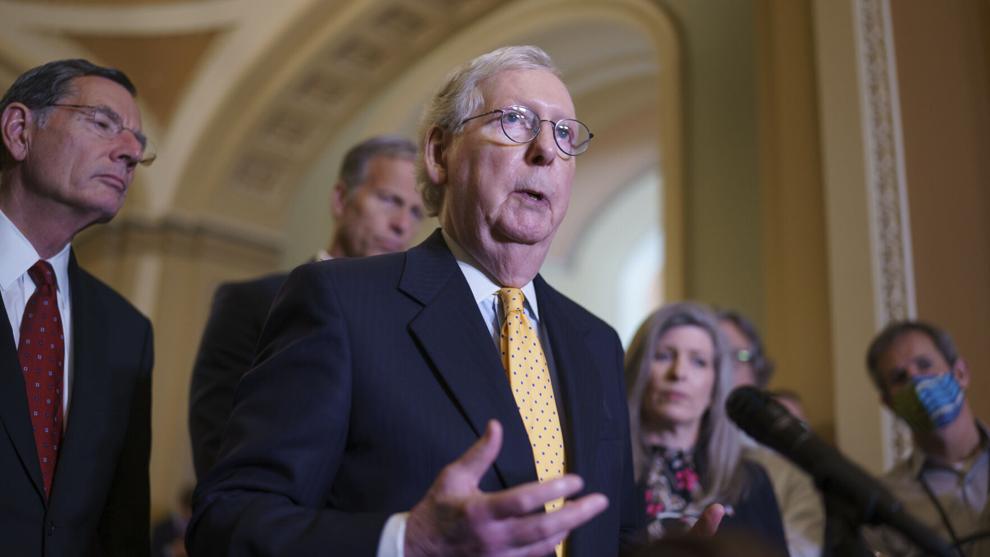 Congress Infrastructure
Senate Minority Leader Mitch McConnell, R-Ky., is joined at left by Sen. John Barrasso, R-Wyo., speaks to reporters as intense negotiations co…
Senate Republicans negotiating a $1 trillion infrastructure bill with Democrats said Wednesday they have reached agreement on major outstanding issues.
Senate GOP ready to move forward on $1T infrastructure bill
Senate Minority Leader Mitch McConnell, R-Ky., is joined at left by Sen. John Barrasso, R-Wyo., speaks to reporters as intense negotiations co…
Senate GOP ready to move forward on $1T infrastructure bill
President Joe Biden, left, walks back to the Oval Office with National Security Adviser Jake Sullivan, right, at the White House in Washington…
Senate GOP ready to move forward on $1T infrastructure bill
Sen. Joe Manchin, D-W.Va., a key negotiator in the infrastructure talks, is surrounded by reporters as intense negotiations continue to salvag…