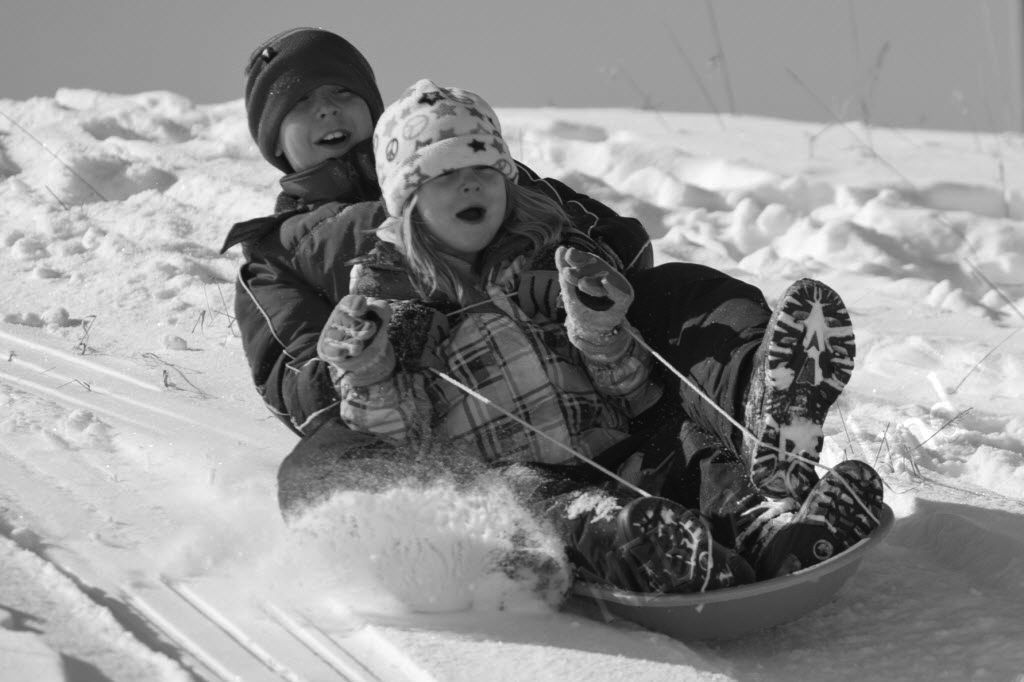 This winter marks the fifth year for Chadron State Park's sledding hill, a destination that has become more and more popular with each season, particularly during the holidays.
The area, which neighbors the park's archery range, features a run down a prominent hill into a bowl-area at the bottom and finds a good compromise between steepness and length, offering maximum enjoyment without the kind of breakneck-speed that can lead to an abrupt end to the fun.
Sledding has been a popular activity at the park for years, but the designated sled run provides a purpose-built area of the park to do it safely. Each year the park has worked to make improvements on the hill maximize enjoyment and safety.