Before he reached NBA stardom, Joel Embiid lay awake in Cameroon, a teenager waiting for his household to fall asleep.
Sitting on the sidelines last season because his new school didn't play made former Rapid City Central all-stater Kailleb Walton-Blanden more …
After the best game of his first NBA season, Wolves rookie Anthony Edwards was asked if games like he had Wednesday were the types of performa…
Instead of taking on the world, LeBron James and Anthony Davis will head gently into that good night.
Deon Joseph admires LeBron James, his many accomplishments as a community activist and philanthropist and his magic on the basketball court wi…
Catfish are aquatic animals known for their barbels that look like whiskers around their lips.
Joel Embiid makes a persuasive argument for why he deserves to be the NBA's MVP.
Shortly after Twitter-dunking on former Minnesota police officer Derek Chauvin following his murder conviction, LeBron James took aim at anoth…
Kevin Durant's latest return is imminent.
It was last summer that pro athletes raised their voices in unison to protest the death of Black men at the hands of police, their protest tem…
Mobley plans to test the NBA draft waters, he said, while retaining the ability to return for his junior season at USC.
Nothing has ever come easy for Isaiah Thomas as it pertains to basketball.
Rapid City Central's Micah Swallow hit the biggest shot of his career on Jan. 23 when his half-court 3-pointer beat Sioux Falls Roosevelt, the…
Dale Pine Jr. didn't want to see the Lakota All Star Boys and Girls Basketball Games go by the wayside for a second straight year, and he said…
After James Harden scored 44 points in a win over the Pistons on Friday night, I asked him if he felt he belongs in the conversation for Most …
After two Knicks assistants flirted with college jobs, one finally went all the way. Mike Woodson has decided to leave New York to become the …
The Sturgis Scoopers opened the high school baseball season with two outstanding pitching performances and earned wins over Rapid City Central…
DENVER — Among the topics JaVale McGee considers himself well-versed: Netflix shows, cryptocurrency, investments and technology as it relates …
Who's up and who's down as the 2021 men's NCAA Basketball Tournament enters the round of 16:
Elgin Baylor died Monday, but he's not gone. Never will be. In every dunk, every spin, every funky side-step, pieces of the Lakers legend live on.

Bradeen Real Estate & Auctions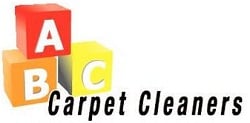 AUSTIN, Texas — Michaela Onyenwere scored 25 points and third-seeded UCLA was never threatened en route to a 69-48 victory over Wyoming in the…
SAN ANTONIO — The school that could have won the canceled women's NCAA Tournament last year stumbled into tournament this year with a whole new cast.
The NBA trade deadline is now just days away and the Orlando Magic may be close to making a move.
Elgin Baylor, the Lakers' 11-time NBA All-Star, died Monday of natural causes. Baylor, 86, played a major role in revolutionizing basketball f…
Charlotte Hornets rookie star LaMelo Ball has a broken bone in his right wrist that could cost him the rest of the season.
Five seasons ago Mitch Begeman took over the Sioux Falls Roosevelt boys' basketball program. The Rough Riders won one game in his first season…
Despite a tough start to the Class A state tournament, the St. Thomas More boys' basketball team was able to get back on track to close out th…