The Winner girls' basketball earned its spot in the Class A SoDak 16 as it cruised past Custer for a 69-34 win in a qualifying matchup on Thursday.
The South Dakota Mines men's and women's basketball teams have one game left on the schedule as both attempt to make its way to the Rocky Moun…
Nets head coach Steve Nash expects Kevin Durant (hamstring) to return to play before the March 7 All-Star Game in Atlanta, but is not putting …
On first glance the concept sounds like a preposterous scam. A person can bid to buy a specific NBA highlight video that is already a few clic…
The Sturgis girls' basketball team battled back in the second half and scored a 53-49 win over the Spartans Tuesday night in Spearfish.
MINNEAPOLIS — When the Minnesota Timberwolves decided again to change coaches, president of basketball operations Gersson Rosas turned to one …
MOUNT HOLLY, N.C. — When Patrick McCarthy became the head coach at Hunterville's Lake Norman Christian in January, he had heard plenty about M…
This afternoon's University of South Dakota men's basketball game vs. Oral Roberts has been cancelled. A USD staff member has tested positive,…
The Raiders earned a 56-54 win over the Cobblers Friday after going into double overtime. 
The South Dakota Mines women's basketball team won its fourth straight game and eighth of its last nine, running past Chadron State College 72…
The Rapid City Stevens girls' basketball team pulled away in the second half as it picked up a 64-44 victory over Lakota Tech Friday night at …
Hill City earned a 55-40 win over Wall on Friday. 
Some may say that growing up in a small town isn't real exciting for a teenager, but for Edgemont's Caleb Simons, it has definitely had its pe…
Attending a live sporting event has become a pricey experience. To determine which teams are most expensive to see, Tennessee Sports Betting a…
Anti-vaxxer sentiment among top NBA players is part of their reluctance to promote a coronavirus vaccine to the public, according to a report.
The 2020-21 NBA season is underway. Who are the highest paid players on every team? How much does your favorite player make? Find out.
The South Dakota Mines-Black Hills State University men's basketball game Thursday has been cancelled due to COVID issues, but the Hardrockers…
Andre Drummond is a player the Dallas Mavericks can use, and he is now officially available.

Bradeen Real Estate & Auctions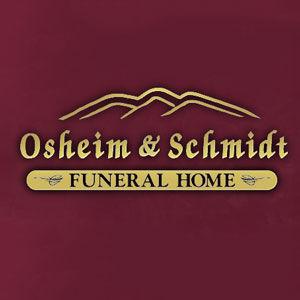 Osheim & Schmidt Funeral Home
The St. Thomas More girls' basketball team bounced back from its first loss of the regular season as it cruised to a 61-19 win over Douglas Tu…
The Black Hills State University men's basketball used a big second half to run past Chadron State College 74-53 Tuesday night at the Donald E…
The South Dakota Mines men's basketball coaching staff felt good about its win in a couple of ways over Colorado Christian that ended a three-…
The South Dakota Mines women's basketball team did what it needed to do against a struggling Colorado Christian team, running past the Cougars…
Stella Marcus scored 38 points and led the Spearfish girls' basketball team past the Custer Wildcats 61-54 Thursday night in Spearfish.
The South Dakota School of Mines men's basketball team did enough at times to pick up a Rocky Mountain Athletic Conference win, but didn't pla…