The WNBA great will grace the cover of the hit basketball video game, NBA2K, for the 2022 edition. Parker, who now plays for her hometown Chicago Sky, is the first female star to be featured on the game's cover since it launched in 1999. The cover art is a GameStop exclusive and was made special for the W's 25th anniversary season, according to the gaming company. It will be released on Sept. 10.
"Extremely proud and humbled to be the first female cover athlete in the history of 2K," Parker wrote on Instagram Wednesday, sharing a photo of the cover art. "I'm honored to work with a company that's investing in women and betting on us to succeed. Being a player in 2K was a dream of mine; having the privilege to be a broadcaster in 2K was a goal of mine; and now being on the cover brings it all full circle.
"I don't take any of this for granted and I appreciate all of those who came before me and laid the groundwork for this moment," Parker continued. "I'm hopeful there will be many more badass females to follow."
No one was more deserving than Parker, who's embodied all the W was, is and will be. She's been in the league since she was drafted No. 1 overall by the Los Angeles Sparks in 2008. Parker, 35, has seen the W's evolution from start to present. She's played alongside and was mentored by the great Lisa Leslie and Tina Thompson, present stars like, Nneka Ogwumike and Chelsea Gray, and future stars, like her current teammate Ruthy Hebard.
In her first year, she won Rookie of the Year and MVP, which she won again in 2013. She played a huge role in the Sparks' 2016 championship and won a Finals MVP for her efforts. She's made six All-Star teams, received nine All-WNBA and two All-Defensive honors and she was the 2020 Defensive Player of the Year. Just for good measure, she also has two gold medals from the 2008 and 2012 Olympics with Team USA. She won't reprise that role in Tokyo, but she'll still be traveling to work as a broadcaster with NBC covering the games this month.
"I think as a kid, you grow up with Slam covers all over your bedroom ceiling. As a hooper, you grow up wanting your own shoe and you grow up wanting to be on a video game," Parker said on "The Big Podcast with Shaq" Wednesday. "So for this to happen, I just remember growing up playing with Shaq, like playing with my brothers against Shaq and getting it down low for him to do his hook."
"As your days kinda get fewer in your career, you know that there's more basketball behind you than in front of you, I think you really take these moments," Parker added. "And so this means a lot. You know, I hope I'm the first, but not the last. I hope there's many more young women and young girls that look and say, 'we can do this.' "
Parker was also part of the first group of WNBA players to be included in the game for 2K20. The game makers didn't miss a beat when she announced she would be leaving the Sparks for the Sky in 2021. They promo'ed her switch with a dramatic isolated shot of her 2K avatar, newly minted in Chicago sky blue and yellow for 2K21.
NBA2K previewed two more editions for their 2022 release. The regular version of the game features Dallas Maverick Luca Doncic on the cover and the NBA 75th anniversary version has Nets' Kevin Durant, former Laker Kareem Abdul-Jabbar and former Maverick Dirk Nowitzki on its front.
NBA mock draft: Projecting the lottery picks
1. Detroit Pistons: Cade Cunningham, guard, Oklahoma State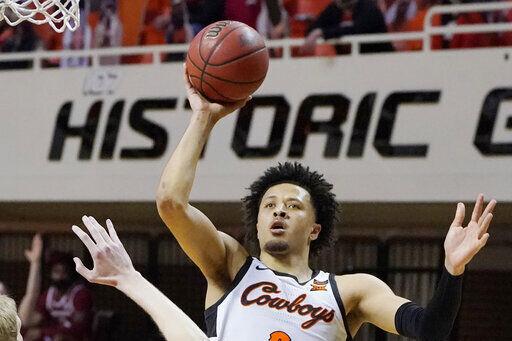 2. Houston Rockets: Evan Mobley, center, USC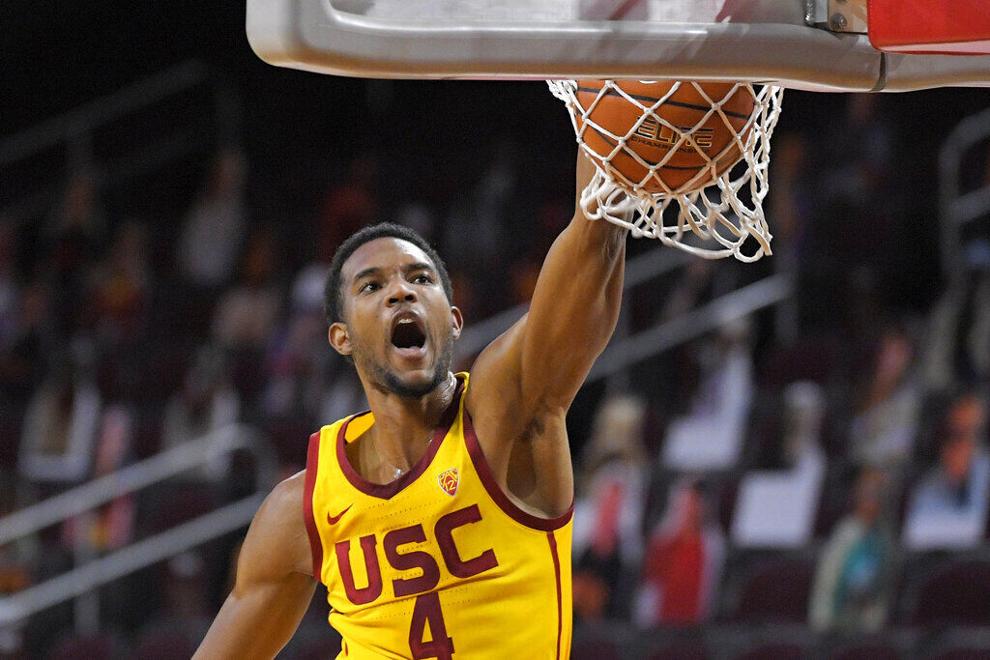 3. Cleveland Cavaliers: Jalen Green, guard, G League Ignite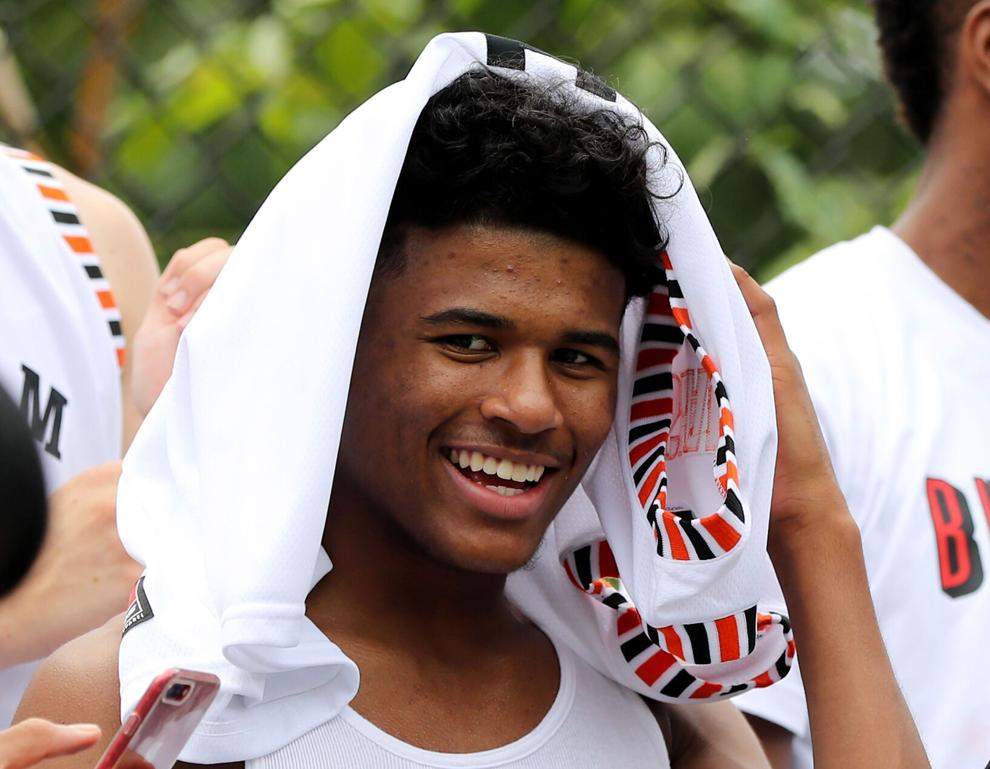 4. Toronto Raptors: Jalen Suggs, guard, Gonzaga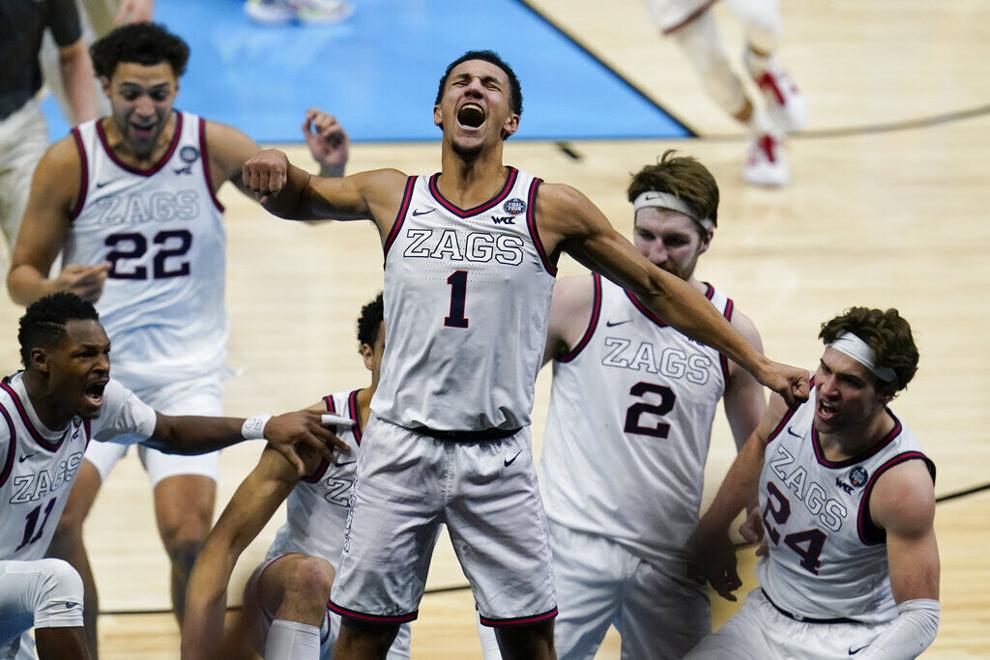 5. Orlando Magic: Jonathan Kuminga, forward, G League Ignite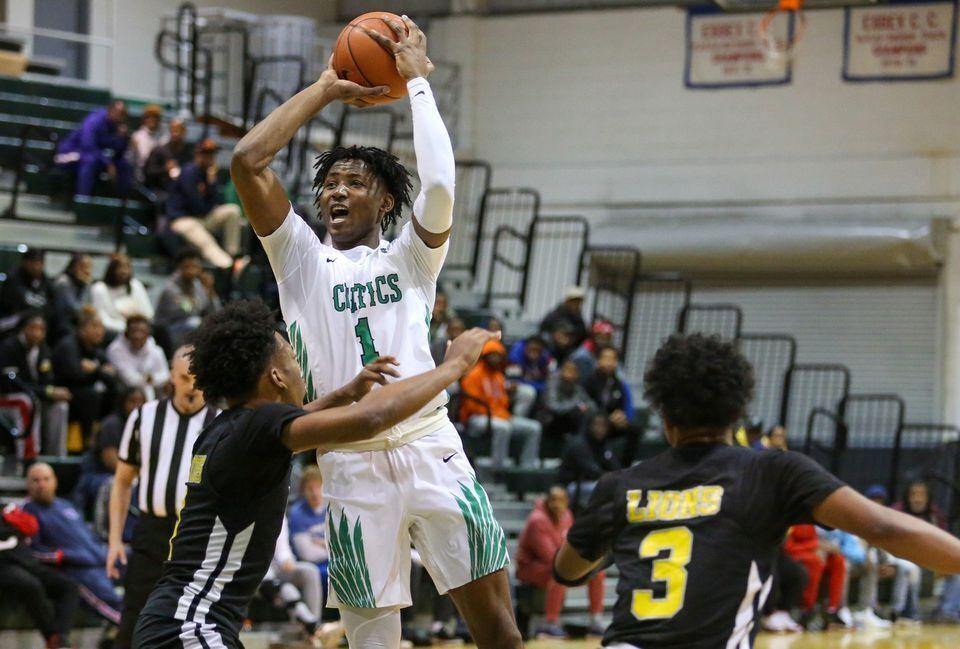 6. Oklahoma City Thunder: Scottie Barnes, forward, Florida State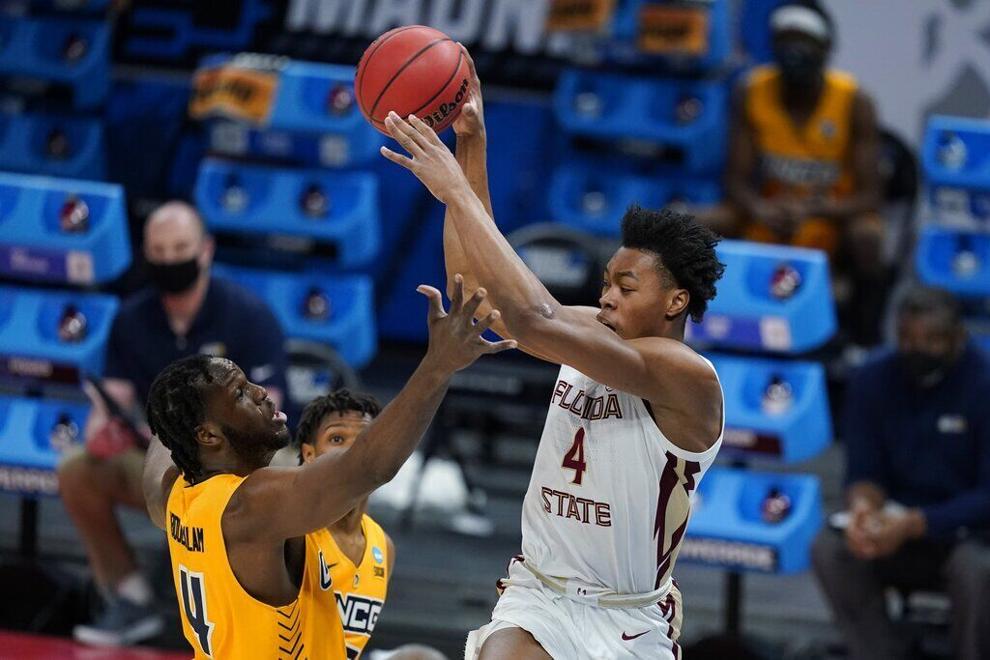 7. Golden State Warriors: Davion Mitchell, guard, Baylor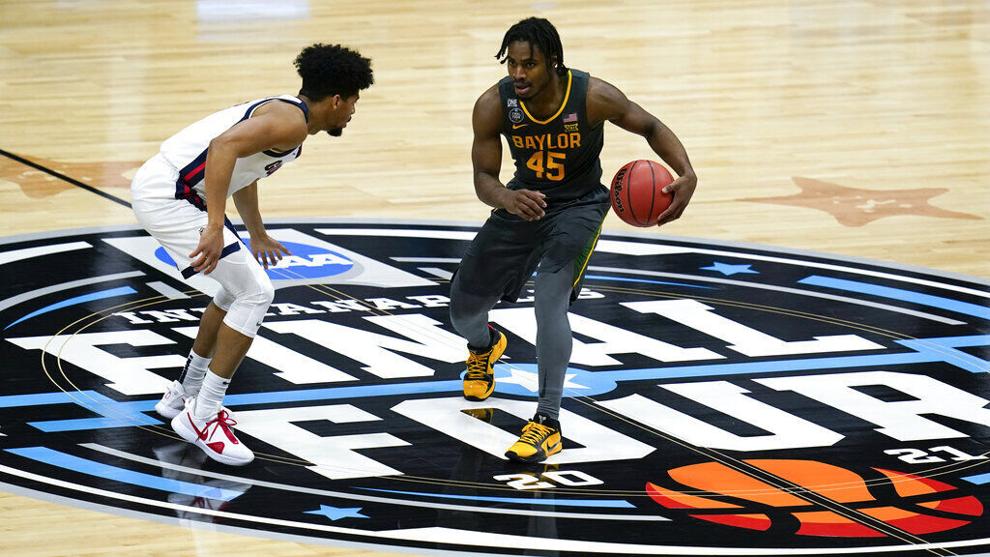 8. Orlando Magic: Franz Wagner, forward, Michigan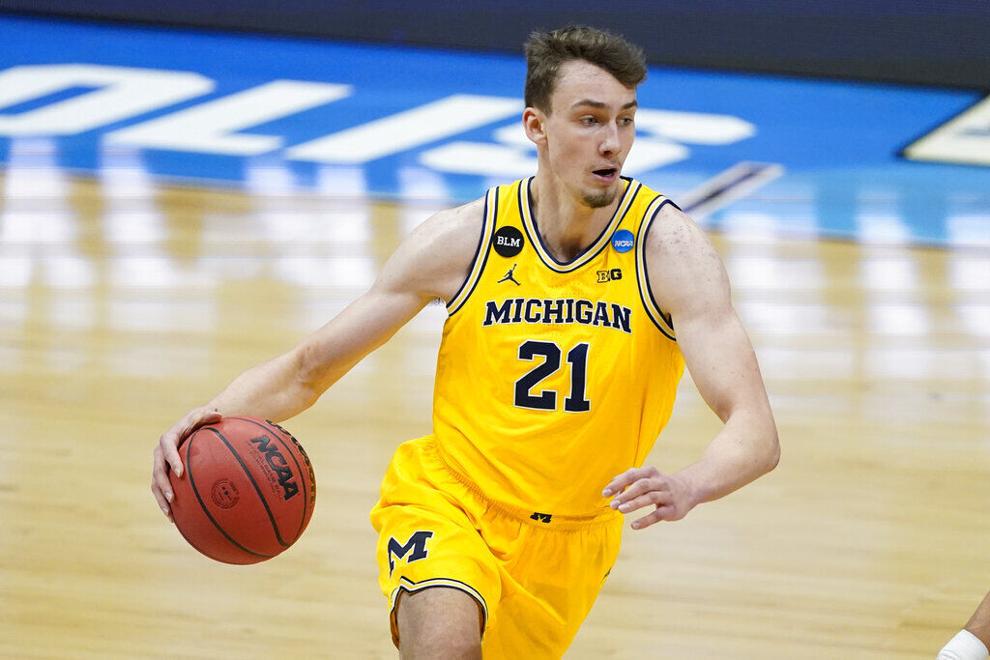 9. Sacramento Kings: Corey Kispert, wing, Gonzaga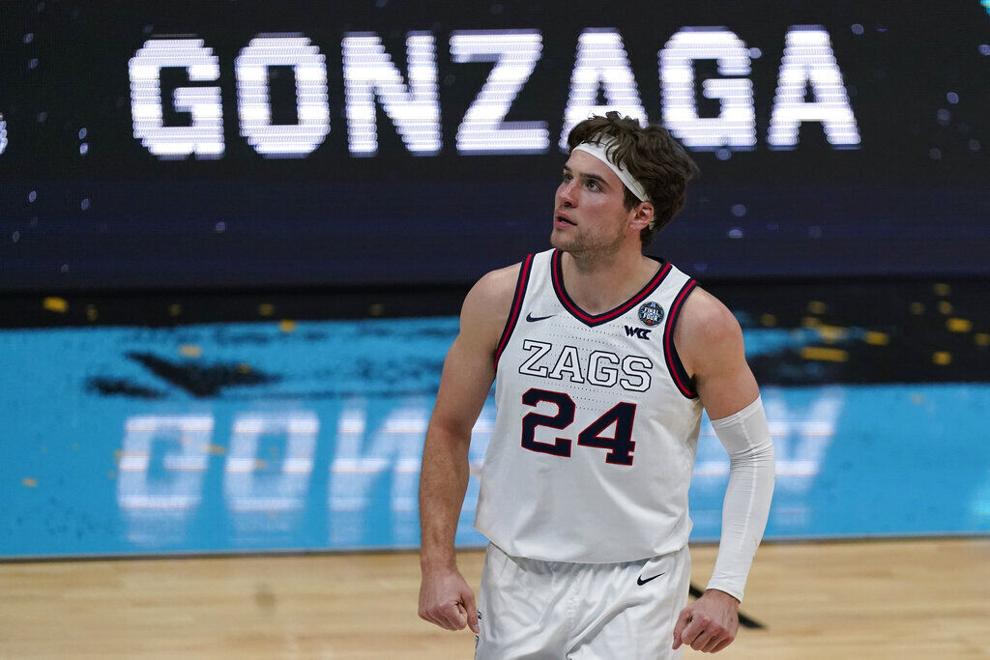 10. New Orleans Pelicans: Keon Johnson, guard, Tennessee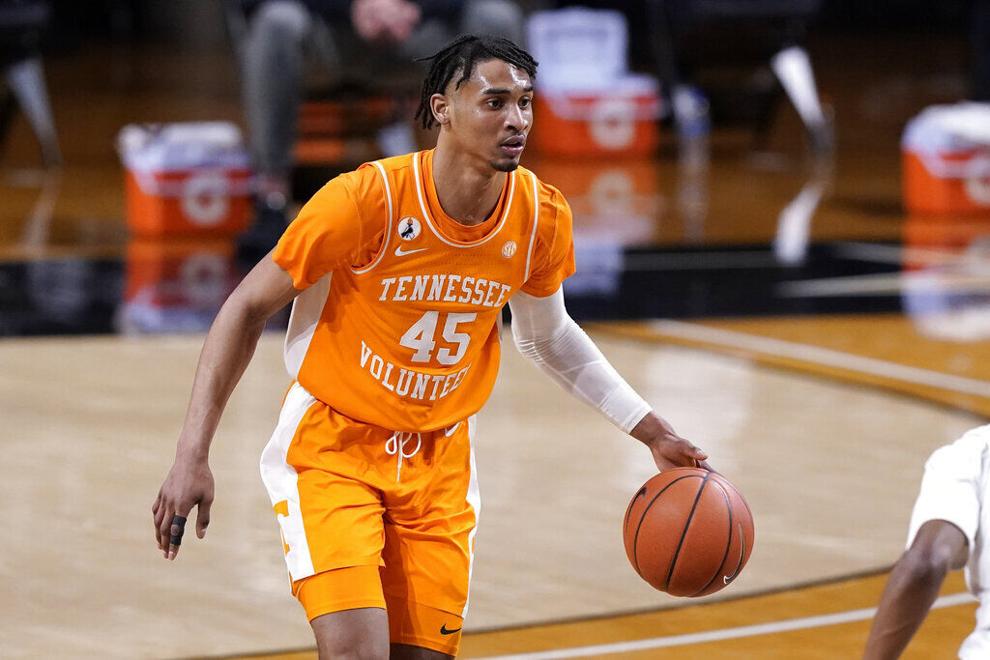 11. Charlotte Hornets: Kai Jones, center, Texas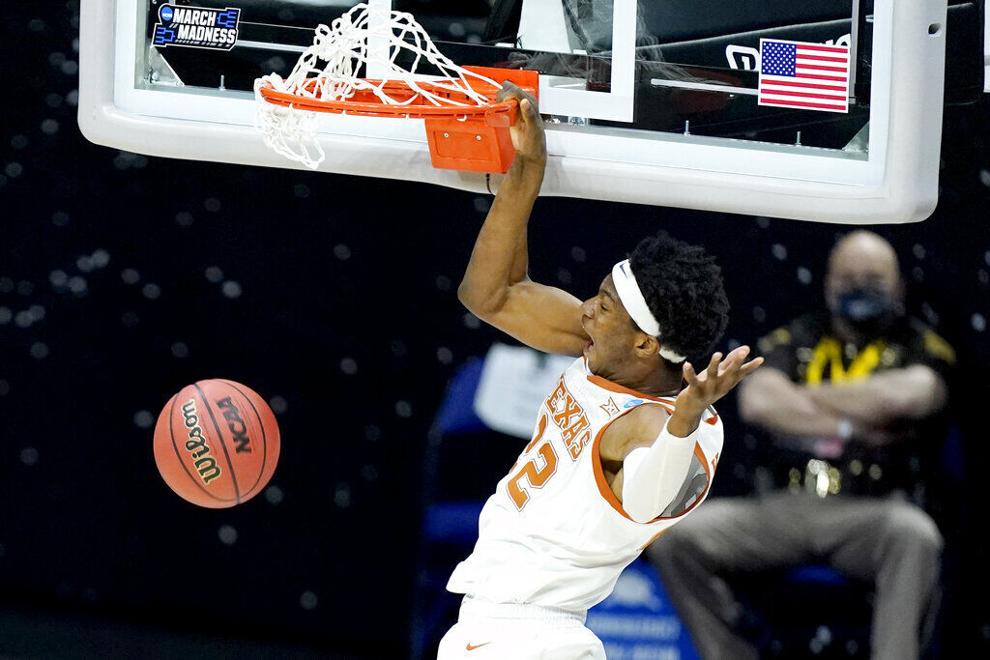 12. San Antonio Spurs: Jalen Johnson, forward, Duke
13. Indiana Pacers: Josh Giddey, guard, Australia
At 6-foot-8, Giddey is a supersized point guard who posted impressive averages of 11.4 points, 7.4 assists and 7.1 rebounds in the NBL last season. Though he still needs to develop his outside jumper (31.3% from 3-point range last season), he has a ton of untapped potential.
14. Golden State Warriors: Chris Duarte, wing, Oregon