The South Dakota Mines volleyball team is ready to take the court after having its fall season delayed due to Covid-19 issues.
Rashad Weaver wanted you to notice.
For the first time since December 1982, The Associated Press men's basketball poll doesn't include Duke or North Carolina.
The Black Hills State women's basketball team fell to 6-3 after an overtime loss to the Western Colorado University Mountaineers Saturday nigh…
Colorado School of Mines overcame a strong third-quarter rally by South Dakota Mines to stop the Hardrockers 66-52 Saturday afternoon at Goode…
The long wait to finally play at home proved to be worth it as the South Dakota Mines men's basketball team held off Regis University 74-70 Fr…
Rapid City Christian will face Upton, Wyo., Saturday night in the West River Tournament girls' title game at the Barnett Arena in the Rushmore…
Chadron State College center Jacob Jefferson sank 10 of 14 field goal attempts while scoring 24 points and newcomer Deundra Roberson was 7-of-…
It's the middle of January and the South Dakota Mines basketball teams might finally get to play some home games.
Due to COVID-19 issues the men's and women's basketball schedules have been modified for this weekend at the King Center.
Every season, every coach in every conference says the same thing. Their conference is the toughest, deepest and most talented.
The most pressing questions heading into the 2020 college football season was whether the season would start at all and, if it did, would it b…
College football will crown a new national champion Monday night, as the strangest and most tenuous season on record ended in a familiar place.
South Dakota Mines will be adjusting its fan policy for the upcoming men's and women's basketball games as well as the women's volleyball matc…
DeVonta Smith ran into the end zone at Hard Rock Stadium untouched — again — and pointed his right index finger toward the sky.
Top-ranked Alabama beat No. 3 Ohio State 52-24 to win its sixth national championship under coach Nick Saban. Here are the highlights in photos.
South Dakota State's Myah Selland was named the Summit League women's basketball Player of the Week, the league office announced Monday. This …
Follow live updates as the Alabama Crimson Tide face the Ohio State Buckeyes in College Football Playoff National Championship.
There was a point in August where having a season appeared to be greatly at risk, let alone reaching the College Football Playoff national cha…
Immediately after Clemson's James Skalski speared Justin Fields on New Year's Day – we dress it up as "targeting" these days – Pablo Fields to…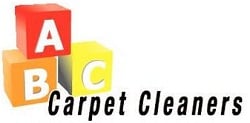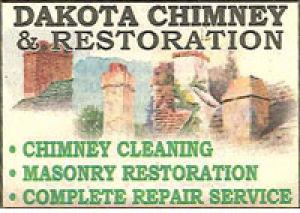 Dakota Chimney & Restoration, Inc.
The Black ills State University women's basketball team hung tough but fell to  Colorado Mesa University 65-58 Saturday night in Grand Junctio…
Douglas Wilson's return was the spark South Dakota State needed, as the Jackrabbits opened Summit League play with an 83-77 win over Western I…
Cody O'Neill is a big, strapping young man used to mixing it up in the trenches as a football player and now as an assistant coach for South D…
The South Dakota Mines athletics department has announced its updated spring schedule.
Few people in college athletics believe in a second, third, fourth or 9,999th chance more than Texas athletic director Chris Del Conte, and th…
It's cultural. It's spiritual. It's serenity
The South Dakota Mines women's basketball team used a strong first half and clutch free-throw shooting down the stretch to hand the Western Co…