Black Hills State University has announced the addition of Riley Baker to the athletics staff as sports information director.
During the abbreviated college baseball season, Jaxon Rosencranz popped a home run in half the games he played for Augustana.
DALLAS - Texas made headlines recently when it revealed that 13 football players had tested positive for COVID-19 with 10 more in self-quarant…
DALLAS - Call it half-full or half-empty. Either way, a state of Texas decision to limit the capacity of college football stadiums to 50% capa…
SHERIDAN, Wyo. — Two Wyoming community colleges plan to cut nearly all athletics in response to a funding crisis.
The message at the top of UCF's football Twitter page lays it on the line bluntly and accurately: "Want to help us go 1 and 0? Wear a mask."
Brothers Cole and Chase Thurness have played sports together — particularly football — since they were barely old enough to play sports.
We're desperate for football scores, right? But shield your eyes from this one, dear readers. CORONAVIRUS 27, FOOTBALL FANS 3
RALEIGH, N.C. - NBA star Zion Williamson's attorneys on Monday called his former agent's allegations he violated NCAA rules at Duke "unsubstan…
Fueled by a sense of empowerment that had been growing for weeks, Ceyair Wright opened his Twitter app the night of June 17. He had something …
Recent Rapid City Stevens graduate Bryanna Kuhn had a tough choice between cross country and soccer when trying to decide which sport to pursu…
The dynamic has changed. No denying that. If "Power to the People" is a political rally cry, in sports it has become "Power to the Players." "…
College football now has an official timetable for the start of the season – whatever way, shape or form that takes. The NCAA Division I Counc…
Florida coach Dan Mullen thinks it's a waste of energy to speculate on all the uncertainties surrounding college football in the COVID-19 era.…
South Dakota Mines track & field and cross country head coach Steve Johnson has announced the 2020-21 freshmen recruits.
Back in the day while playing Trivial Pursuit with a couple of recent college grads, one of the kids complained about the fairness of a questi…
We know you want to know if there is going to be a college football season in 2020. Despite what the commissioners and the coaches and the adm…
Chadron State College athletics director Joel R. Smith announced Thursday the hiring of Shane Paben as the school's next head men's basketball coach.
A Miami judge ruled Tuesday morning that Zion Williamson must answer questions under oath regarding his eligibility to play basketball at Duke…
Four Yellow Jackets and two Hardrockers were named  All-Americans for the 2020 NCAA Division II Indoor Track & Field season this week.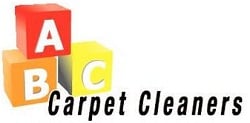 Bradeen Real Estate & Auctions
The South Dakota Mines athletic programs saw strong success again in the classroom this spring. The Hardrocker scholar-athletes finished the s…
 South Dakota Mines women's basketball head coach Jeri Jacobson has announced the addition of Sydnee Durtsche to the 2020-2021 roster.
Augustana track and field student-athletes Elizabeth Schaefer, Tyl Woelber, Olivia Montez Brown, Austin Miller and Carly Rahn have been named …
Georgetown basketball coach and former NBA great Patrick Ewing has been released from the hospital and is recovering from COVID-19 at home, hi…
Chadron State College head track and field coach Riley Northrup has announced that the Eagles have signed 31 student-athletes to letters-of-intent.
The new normal for college athletic departments such as South Dakota School of Mines, Black Hills State University and Chadron State College i…
St. Thomas More seniors Kiah Trainor and Alissa Stephens both like Mount Marty University because of the familiarity of the school and themselves.