Will there be a college football season this fall? Some thoughts about the likelihood.
In perhaps the most sobering picture yet of where things stand for fall college sports, the NCAA on Thursday released a series of guidelines f…
As college sports tries to determine the safest way to return amid the COVID-19 pandemic, the NCAA on Thursday released a set of guidelines an…
The major conferences obviously are trying everything in their power to make sure there is a college football season. They have rolled all kin…
The Big Ten canceled non-conference games. The Pac-12 did likewise. Forty percent of the Power 5 has declared that at least some scheduled foo…
At what point does someone in a position of authority in college football look at the unsteady footing we're all on with the coronavirus pande…
DALLAS - Texas made headlines recently when it revealed that 13 football players had tested positive for COVID-19 with 10 more in self-quarant…
DALLAS - Call it half-full or half-empty. Either way, a state of Texas decision to limit the capacity of college football stadiums to 50% capa…
The message at the top of UCF's football Twitter page lays it on the line bluntly and accurately: "Want to help us go 1 and 0? Wear a mask."
We're desperate for football scores, right? But shield your eyes from this one, dear readers. CORONAVIRUS 27, FOOTBALL FANS 3
College football now has an official timetable for the start of the season – whatever way, shape or form that takes. The NCAA Division I Counc…
Florida coach Dan Mullen thinks it's a waste of energy to speculate on all the uncertainties surrounding college football in the COVID-19 era.…
We know you want to know if there is going to be a college football season in 2020. Despite what the commissioners and the coaches and the adm…
As the spread of the new coronavirus continues to sweep the globe, and as the sports world came to a screeching halt, there has been a growing…
One school's beloved pastime might annoy the heck out of everyone else. Here are 21 school traditions that other college sports fans find loat…
COLUMBUS, Ohio - Two defensive players for the Ohio State University football team have been charged with rape, accusing them of participating…
Silence can't always be the answer from Mark Dantonio's program. Status quo can't always be the solution. Michigan State's football season end…
Sure, the college football season is just ended and 2020 has only just begun, but speculation season never ends.
Don't do it, Trevor Lawrence. For your own physical safety and the financial future of you and your family, don't do it. Don't go back to Clemson.
Ryan Day is slowly getting over Ohio State's heartbreaking loss in the College Football Playoff semifinals. "As opposed to every second, (now …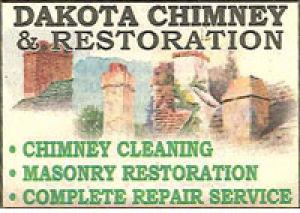 Dakota Chimney & Restoration, Inc.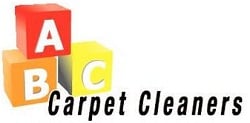 Bradeen Real Estate & Auctions
In a now-private Twitter video, Browns and former LSU receiver Odell Beckham was recorded peeling off cash for LSU players after Monday night'…
Find out where your team landed in our way-too-early 2020 college football top 25 rankings.
See all the highlights from the College Football Playoff championship game as No. 1 LSU beat No. 3 Clemson in New Orleans, 42-25.
Follow the latest college football news and scores from around the country.
The LSU Tigers face the Clemson Tigers in the National Championship game tonight. Prepare from images from both teams throughout the season.
ATLANTA - This is one of those days when we wish we could flip ahead a year, two years, two decades. Would our reaction today mirror the reali…
These college conference rivals have played against each other for more than 100 years. Can you pair them up?