A completist is defined as "an obsessive, typically indiscriminate, collector or fan of something."
Please take this as the compliment it's intended to be, because the best way to describe new Kansas football coach Lance Leipold might be effe…
Steve Muench went to college with Todd McShay.
High-profile NFL draft picks don't always work out for their teams. Over the years, many players have failed to display the talent or live up …
The Dolphins gave us a little taste of their maneuverability by making blockbuster trades with the 49ers and Eagles. We are less than one mont…
On the surface, growing the sport of football doesn't seem high on a list of concerns.
These are the Associated Press All-America women's basketball teams, with statistics.
Les Miles, who agreed to step down as Kansas Jayhawks football coach Monday night, days after sexual harassment allegations against him from h…
Kansas Athletics and football coach Les Miles have decided to mutually part ways, they announced in a joint statement late Monday.
Attending a live sporting event has become a pricey experience. To determine which teams are most expensive to see, Tennessee Sports Betting a…
Northwestern football coach Pat Fitzgerald has been sought after by NFL teams the last few offseasons. But each time, he has opted to stay at …
COLUMBUS, Ohio — Justin Fields is leaving for the NFL, which reveals a curious oddity that bodes well for Ohio State next season and beyond. T…
If you thought Mark Stoops was crazy for dipping into the NFL when the Kentucky coach hired a new offensive coordinator in 2021, there are a l…
Larry Scott and the Pac-12 executive committee have mutually agreed to part ways a year before the end of his contract, the league announced W…
Rashad Weaver wanted you to notice.
The most pressing questions heading into the 2020 college football season was whether the season would start at all and, if it did, would it b…
College football will crown a new national champion Monday night, as the strangest and most tenuous season on record ended in a familiar place.
DeVonta Smith ran into the end zone at Hard Rock Stadium untouched — again — and pointed his right index finger toward the sky.
Top-ranked Alabama beat No. 3 Ohio State 52-24 to win its sixth national championship under coach Nick Saban. Here are the highlights in photos.
Follow live updates as the Alabama Crimson Tide face the Ohio State Buckeyes in College Football Playoff National Championship.

Bradeen Real Estate & Auctions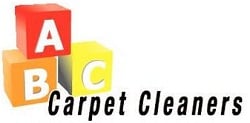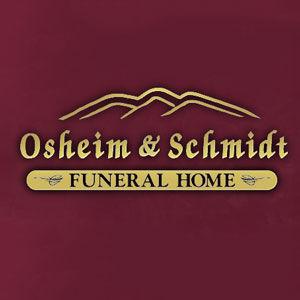 Osheim & Schmidt Funeral Home
There was a point in August where having a season appeared to be greatly at risk, let alone reaching the College Football Playoff national cha…
Immediately after Clemson's James Skalski speared Justin Fields on New Year's Day – we dress it up as "targeting" these days – Pablo Fields to…
Few people in college athletics believe in a second, third, fourth or 9,999th chance more than Texas athletic director Chris Del Conte, and th…
Ohio State coach Ryan Day said he "definitely" expects Justin Fields to play in next Monday's College Football Playoff championship game again…
Walker would have heard his name called had he declared for the 2021 NFL Draft, but his current developmental trajectory puts him as one of th…
Metchie could be the fifth Alabama wide receiver selected in the first round in three years. He had 916 yards on 55 receptions and six touchdo…
Davis would've likely been the first defensive tackle selected this year had he left school — Christian Barmore was selected by the Patriots i…