This should be this columnist's eighth Major League Baseball Opening Day writeup at the Journal (or so), and despite his advanced age, he migh…
Those sweet, stout, stocked rainbow trout in Pactola Reservoir don't have to worry about me these days.
It was different, creeping towards a little strange Friday and Saturday, covering South Dakota Mines men's and women's basketball.
It took a while Tuesday night, but I found my desk again at the Rapid City Journal office.
It wasn't the first time Bill Miller and I had gotten together over a passel of fish.
Wall High School claimed both the girls and boys championships at the Western Great Conference track meet Thursday in Lyman.
Rapid City Central senior Xander Dansby has a goal of playing college baseball at a four-year school, but for the time being he'll give it a g…
The Rapid City Stevens boys' tennis team tuned up for the big East-West Invitational this weekend with a pair of 9-0 wins over Rapid City Cent…
Rapid City Stevens junior Jayda McNabb admits that she is a basketball player running track.
Kennedy dominated the field of 39 participants at the Black Hills Conference Tournament at Spearfish Canyon Country Club, winning the event by…
South Dakota State softball opened The 2021 Summit League Softball Championship with a 4-2 loss against Kansas City, but bounced back with a 1…
The Rocky Mountain Athletic Conference announced the All Rocky Mountain Athletic Conference First and Second Teams on Friday from the league o…
Patrick Baldwin Jr., one of the nation's top recruits, announced Wednesday that he will stay in his home state and play for his father at Milwaukee.
The Rocky Mountain Athletic Conference announced the RMAC Men's Soccer All-Academic awards and Honor Roll accolades Monday from the league off…
SIOUX FALLS — A college baseball player from South Dakota whose prosthetic arm was stolen from his vehicle got it back Tuesday after it was fo…
For the third time this season, South Dakota State's Grace Glanzer has claimed the Summit League Pitcher of the Week Award, league officials a…
It began as an idea, a hopeful notion that might one day become something more.

Bradeen Real Estate & Auctions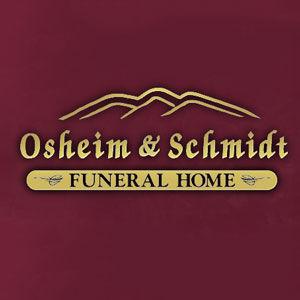 Osheim & Schmidt Funeral Home
A look at what's happening around the majors today:
New York Yankees (20-17, third in the AL East) vs. Baltimore Orioles (16-21, fifth in the AL East)
Kansas City Royals (16-20, third in the AL Central) vs. Chicago White Sox (22-13, first in the AL Central)
Cleveland Indians (21-14, second in the AL Central) vs. Seattle Mariners (18-20, third in the AL West)
Texas Rangers (18-21, fourth in the AL West) vs. Houston Astros (21-17, second in the AL West)
Philadelphia Phillies (20-18, second in the NL East) vs. Toronto Blue Jays (20-16, second in the AL East)