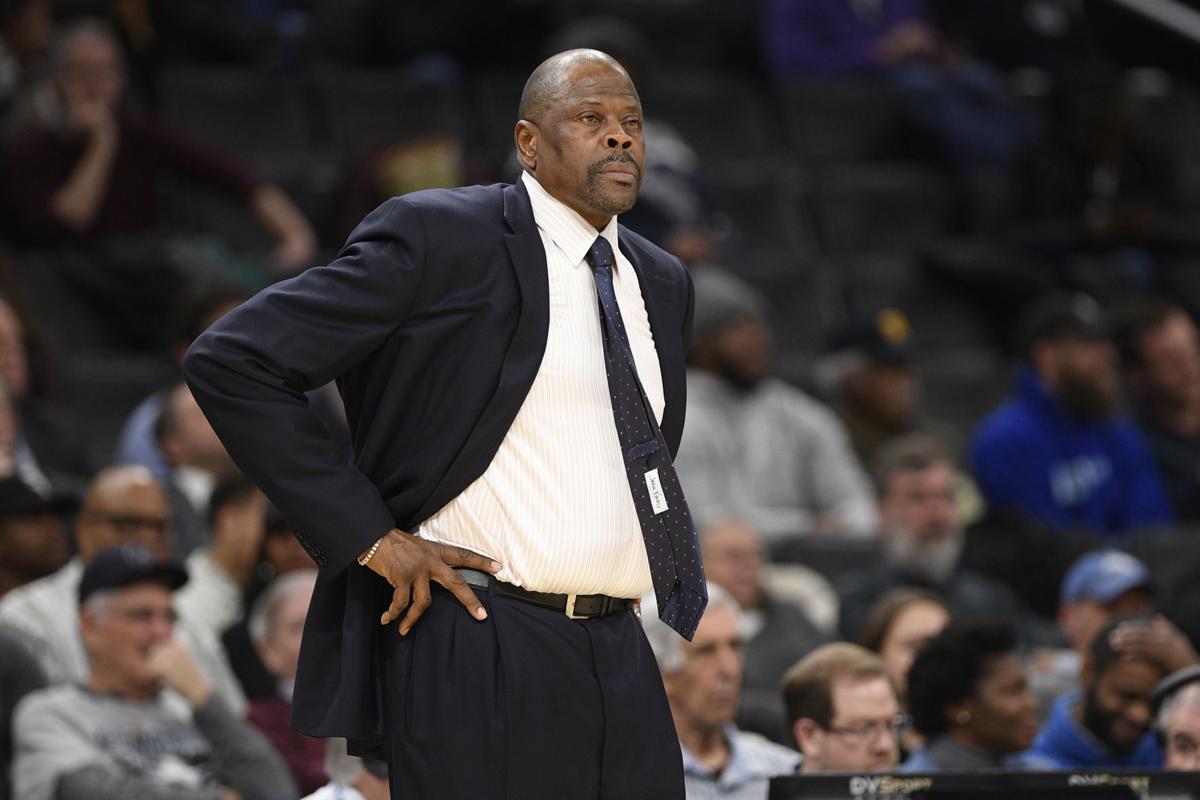 Georgetown basketball coach and former NBA great Patrick Ewing has been released from the hospital and is recovering from COVID-19 at home, his son said Monday.
The 57-year-old Hall of Famer, who played for the Hoyas in college and the New York Knicks in the NBA, announced Friday that he had tested positive for the coronavirus and was being treated at a hospital.
"My father is now home and getting better," Patrick Ewing Jr. wrote. "We'll continue to watch his symptoms and follow the CDC guidelines. I hope everyone continues to stay safe and protect yourselves and your loved ones."
NHL plans Phase 2 of return in June
TORONTO | The NHL hopes to have players back in team facilities soon -- with plenty of precautions.
The league, which paused its season on March 12 because of the COVID-19 pandemic, released a memo Monday saying it is targeting early next month as the start date for Phase 2 of its return-to-play protocol, including the opening of practice rinks and allowing small, voluntary group workouts on and off the ice.
"It has not yet been determined when precisely Phase 2 will start or how long it may last," the memo read. "We are continuing to monitor developments in each of the club's markets, and may adjust the overall timing if appropriate, following discussion with all relevant parties."
The NHL, which has worked closely with the NHL Players' Association on the phased approach, said that while it views the protocol as "very comprehensive ... (it) cannot mitigate all risk."
Hamlin crew members suspended 4 races
CHARLOTTE, N.C. | NASCAR on Monday suspended three critical crew members for Denny Hamlin's team because a piece of tungsten fell off his car on the pace lap before the Coca-Cola 600.
The tungsten is required to meet minimum weight requirements on the car and the NASCAR rule book states if it is separated at any point it is an automatic four-race suspension for the crew chief, car chief and engineer.
Chris Gabehart, the crew chief, was suspended along with car chief Brandon Griffeth and engineer Scott Simmons.
Be the first to know
Get local news delivered to your inbox!