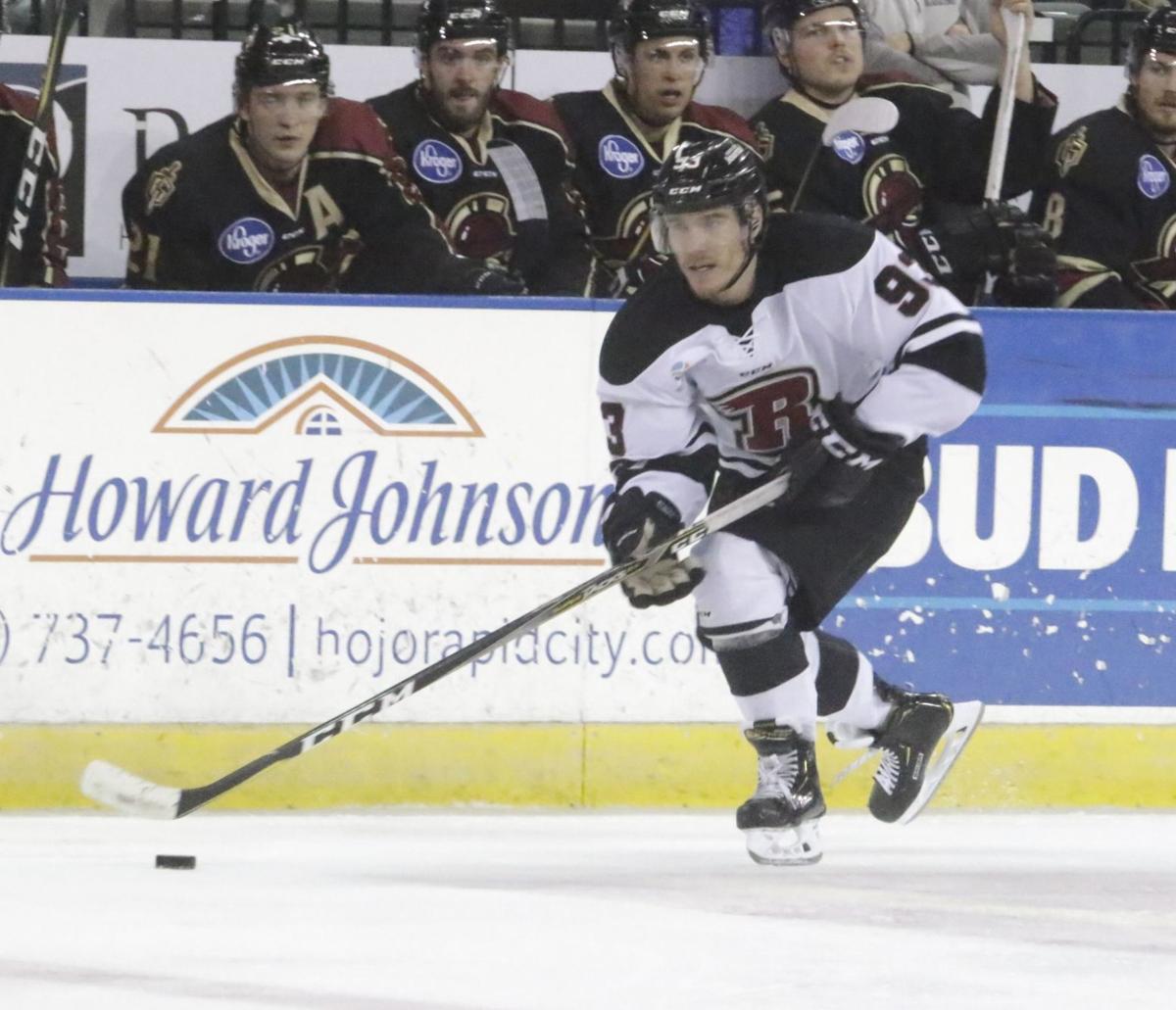 The Rapid City Rush announced Tuesday that defenseman Brandon Fehd has returned for the 2019-20 ECHL season.
Fehd originally joined the Rush on a try-out contract in training camp last October, but didn't make the initial roster on opening night. Before returning to the Rush, the 5-foot-11, 185-pound blue-liner went to play with the SPHL's Macon Mayhem, where in 16 games he logged two goals, nine assists, 11 points, and a +16 rating.
You have free articles remaining.
Once he re-joined the Rush on Dec. 4 against the Allen Americans, he stayed in the ECHL for the remainder of the season, registering three goals, six assists, nine points, and a team-leading +7 rating in 50 games.
 "I couldn't imagine playing anywhere else professionally. I was so blessed by God to be on last season's team, and want to see what we accomplished at the end of last season through to this year," Fehd said. "This was easily one of my biggest blessings working with our coaching staff. It was easy to evolve as a player with the way Coach (Daniel) Tetrault and Coach (Nello) Ferrara worked with me after I got called up. They were true to their word and gave me a chance when they needed me, and I'm glad they felt I did right by them."
 Tettrault said that Fehd is deserving of this opportunity to come back to the Rush organization, and he is glad he'll be on the blue line next season.
 "Fehder's relentless work ethic stood out to Coach Ferrara and myself immediately in training camp last season, and while we didn't have room for him following camp, we told him he'd be the first call-up when we needed a defenseman," he said. "Not only did he improve with Macon in the SPHL, but he earned every bit of his ice time for the remainder of the year when we called him up in December. Brandon's best attribute is that he never lost a battle on the ice, especially in the defensive zone, which explains why he led our team in plus-minus at the end of last season. I expect great things out of Brandon next year."