South Dakota Mines made it a clean sweep Monday as Dominick Jackson, Ahmad Lewis and Casey Knutsen all earned Rocky Mountain Athletic Conferen…
Follow live scores and updates from the NFL.
If the Chicago Bears pull off an upset against the Los Angeles Rams on "Monday Night Football," Tashaun Gipson wants to hear more respect for …
Follow live scores and updates from the NFL.
Follow live scores, updates and commentary from NFL football games today. 
The South Dakota School of Mines defense rose to the occasion and lifted the Hardrocker football team past Colorado School of Mines for the fi…
The Rapid City Christian football team faced off against the Jones County/White River Wolverines for the second straight week at home.
 The South Dakota School of Mines football team will look to bounce back from its first loss of the season with a tough encounter against Colo…
St. Thomas More vs. Redfield on Friday at O'Harra Stadium 
The sounds of horns and a squealing saxophone piped into Camp Randall Stadium at the end of the third quarter begins one of the most raucous t…
The question facing the Minnesota Vikings is not so much whether they botched their latest series of trades, but whether the general manager w…
The Sturgis Scoopers continued their strong late-season play with a 41-7 win over rival Spearfish Thursday night at Woodle Field.
It was anything but normal for the Rapid City Central football team in the last couple weeks, and Thursday night's season finale against Sioux…
Follow live scores and updates from the NFL.
MINNEAPOLIS — Kirk Cousins dropped back on Minnesota's first snap of the game and zipped a pass over the middle for Justin Jefferson, the rook…
RENTON, Wash. (AP) — The Seattle Seahawks still don't know when or if they'll get the services of wide receiver Josh Gordon this season and if…
FOXBOROUGH, Mass. (AP) — Following a promising start, the Patriots offense is trudging through its first rough patch of 2020 under quarterback…
BUFFALO, N.Y. (AP) — The usually stingy Buffalo Bills defense has yet to find its identity this season.
The beauty of the bad division. Just how lousy is the NFC East — is it just a set of teams that has gone off the rails a bit or is it historic…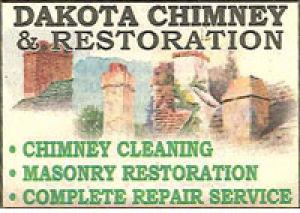 Dakota Chimney & Restoration, Inc.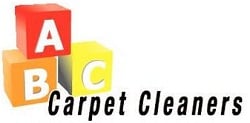 The St. Thomas More football team achieved its first goal of the season by winning another Black Hills Conference title, and will embark on an…
The last time the Rapid City Christian football team hosted a playoff game was ... well, never.
ENGLEWOOD, Colo. — Bradley Chubb realized after a sackless, winless September that he needed to trust his surgically repaired left knee if his…
Never before have NFL teams gone for 2-point conversions as often as they have this season, even if the decision sometimes has backfired.
CLEVELAND (AP) — Baker Mayfield's ignoring the blitzes coming from all directions.Cleveland's quarte…
MIAMI (AP) — Miami Dolphins coach Brian Flores says he regrets that his players found out about the team's switch to quarterback Tua Tagovailo…