CLEVELAND (AP) — The Browns could be turning a little more purple.
GREEN BAY, Wis. (AP) — The 2019 season for the Green Bay Packers marked the dawn of a new era.
SANTA CLARA, Calif. (AP) — As the celebration raged in the victorious 49ers locker room, general manager John Lynch showed off a "Mobile to Mi…
NASHVILLE, Tenn. (AP) — Mike Vrabel knows wins and losses are the only true measure for the Tennessee Titans. Coming up one win shy of the fra…
WACO, Texas (AP) — Dave Aranda sensed something special about Baylor even before the Bears were looking for a new head coach.
IOWA CITY, Iowa (AP) — Though Iowa won 10 games last season, concluding the best five-year stretch in the program's history, it wasn't easy, c…
SEATTLE - Coach Pete Carroll told a poignant story about walking back into Lambeau Field in Green Bay, Wis., last Sunday, long after the Seaha…
Tom Brady to the Las Vegas Raiders? You wouldn't want to invest monetarily or emotionally in that eventuality. But as you wait impatiently for…
KANSAS CITY, Mo. (AP) — The Kansas City Chiefs advanced to their first Super Bowl in 50 years by doing things decidedly their way.
CHARLOTTE, N.C. (AP) — Phil Snow is rejoining head coach Matt Rhule in Carolina as the new Panthers defensive coordinator.
Whether it was justified or not, there was optimism that the offensive line could be a strength of the Bears in 2019. Instead, it was a proble…
Nearly 30 percent of Ryan Pace's draft picks thus far as Bears general manager were spent on prospects who attended Mobile for Senior Bowl week.
Bears Insider Hub Arkush answers subscribers' Bears/NFL/Life questions in every newsletter:Are there…
MIAMI - Get your Lazy Boys, chips and (root) beer ready - Super Bowl 54 is almost here! Planning to be there in person? Don't fret: the Herald…
Mike McCarthy Way was Bourbon Street with a curfew.
Want to know who won Super Bowl 11? The final score and the Most Valuable Player? How many times have the Patriots made the big game? Our Supe…
Andy Reid revitalized the Kansas City Chiefs the same way he did with the Philadelphia Eagles.
SANTA CLARA, Calif. (AP) — Coach Kyle Shanahan received the NFC championship trophy from his Super Bowl-winning father Mike and raised it to the sky.
SANTA CLARA, Calif. (AP) — These playoff defeats when he is oh so close sting a bit more for Aaron Rodgers now, at this later stage in his career.

Bradeen Real Estate & Auctions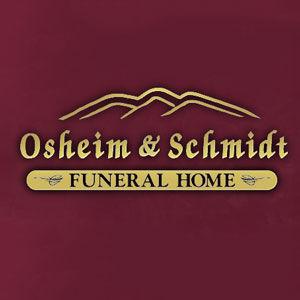 Osheim & Schmidt Funeral Home
KANSAS CITY, Mo. (AP) — Patrick Mahomes tip-toed down the sideline for a game-turning touchdown, added three TD passes, and the Kansas City Ch…
From No. 2 pick in the draft to one of the last two teams standing.
LAS VEGAS (AP) — Even the bookies are having a problem figuring out a favorite in the Super Bowl.
A little more than two years ago, a pair of teams gambled on quarterbacks who had all kinds of potential but were far from a sure thing.
SANTA CLARA, Calif. (AP) — San Francisco 49ers roll past Green Bay Packers 37-20 to reach franchise's 7th Super Bowl, will face Kansas City Chiefs.
KANSAS CITY, Mo. (AP) — With his best imitation of a tightrope walker, Patrick Mahomes high-wired the Kansas City Chiefs into their first Supe…
SANTA CLARA, Calif. (AP) — 49ers running back Tevin Coleman was carted off the field in the second quarter of the NFC championship game Sunday…