KANSAS CITY, Mo. — An impaired driver taking a "joy ride" Wednesday along the Kansas City Chiefs' Super Bowl parade route was put into a forced spin by law enforcement officers who then arrested the driver and another person at gunpoint, according to officials and video footage of the incident.
Sheriff's deputies threw out Stop Sticks and several patrol cars surrounded the car and stopped it as it approached the crowd near Union Station, police said. The arrest happened around three hours before the parade began, and no one was injured.
You have free articles remaining.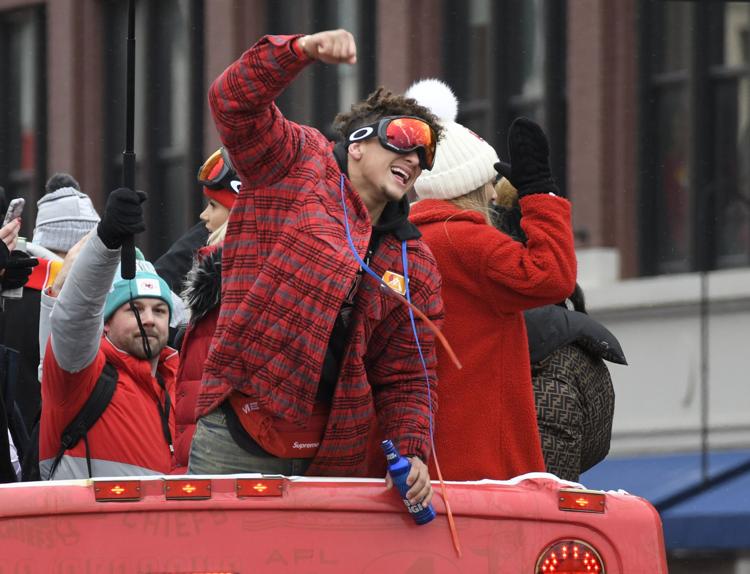 Fans streamed into downtown Kansas City by the thousands early Wednesday for the parade and rally to celebrate the Chiefs' first Super Bowl championship in 50 years.
"This is so awesome," said Shauntel Lyons, 40, of Kansas City, who was a Chiefs cheerleader from 2003 to 2005. "I learned so many great lessons from my time with the team. To see them bring home that trophy after 50 years is so gratifying. I'm just glad to be part of it."
Photos: Hail to the Chiefs
Tyrann Mathieu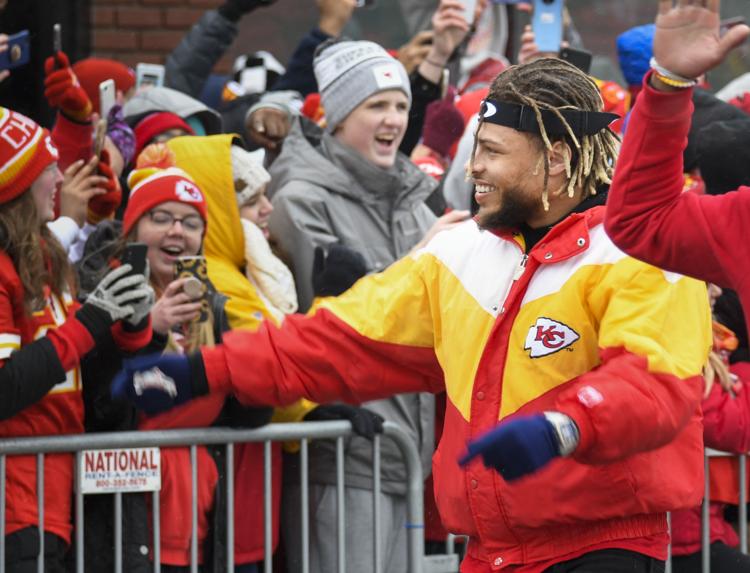 Coach Andy Reid and wife Tammy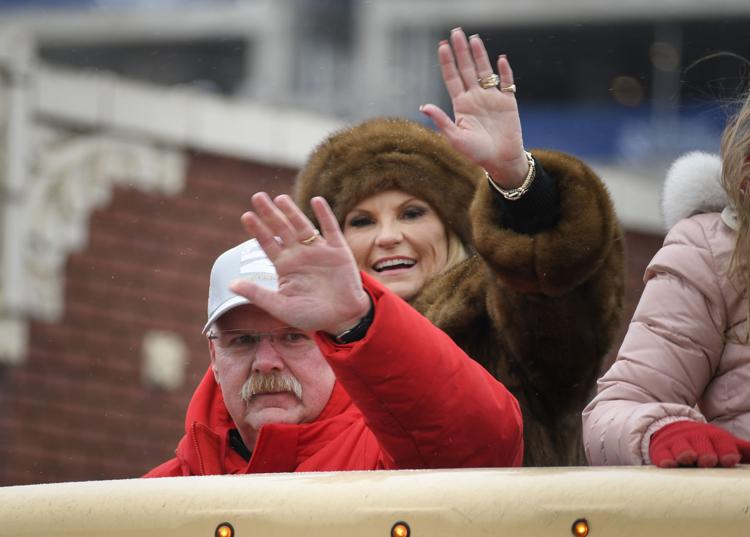 Super Bowl parade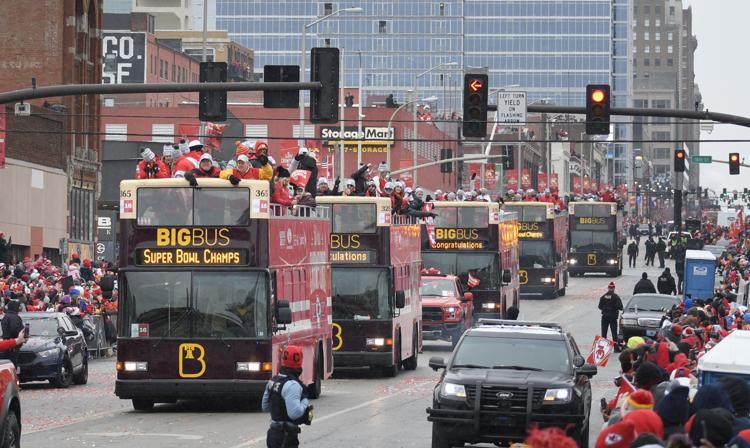 Super Bowl parade crowd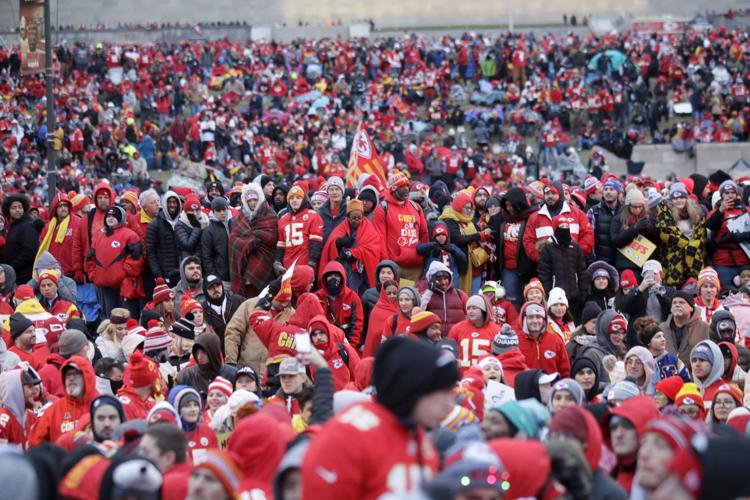 Car surrounded at Super Bowl parade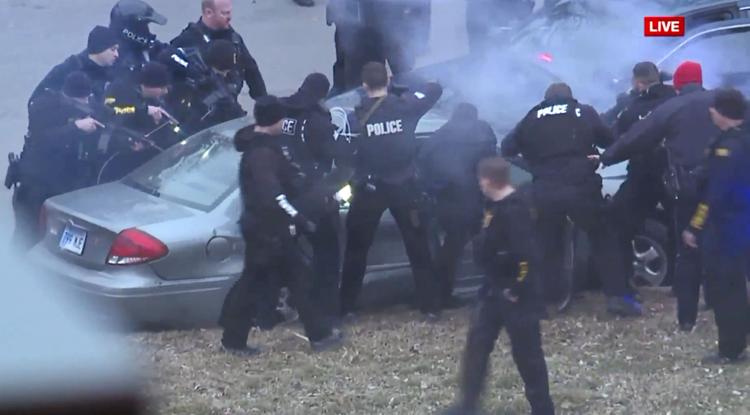 Super Bowl parade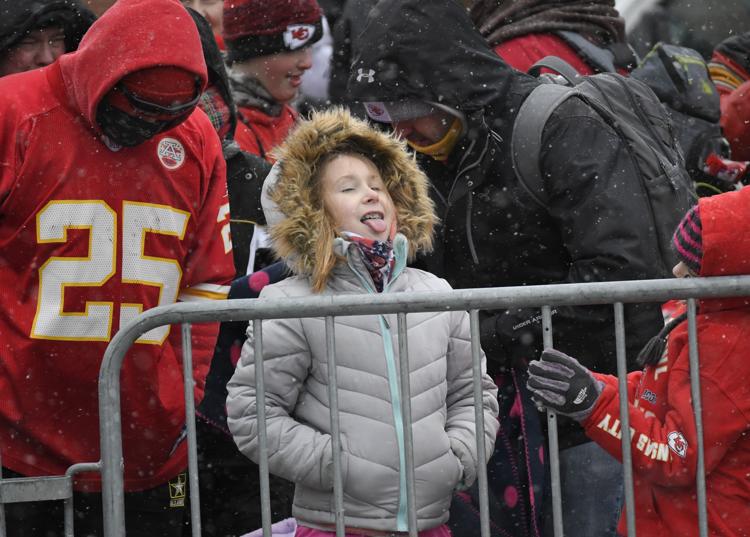 Paul Rudd
Super Bowl parade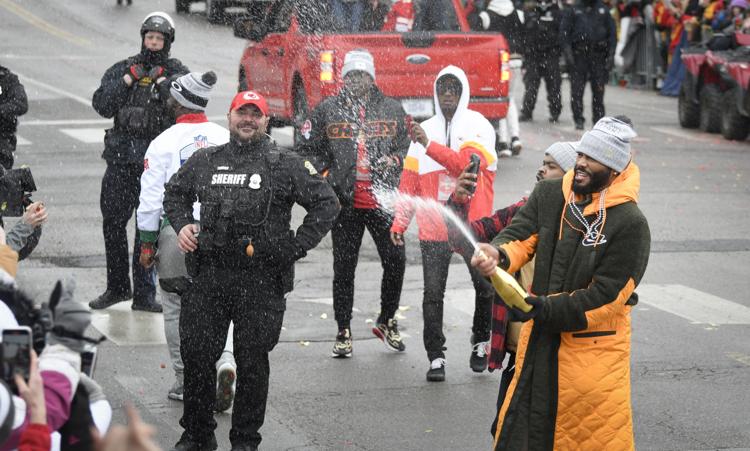 Kansas City fire department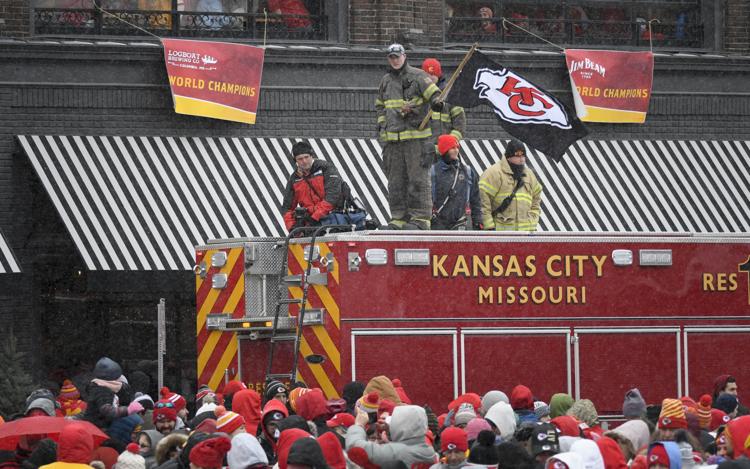 Super Bowl parade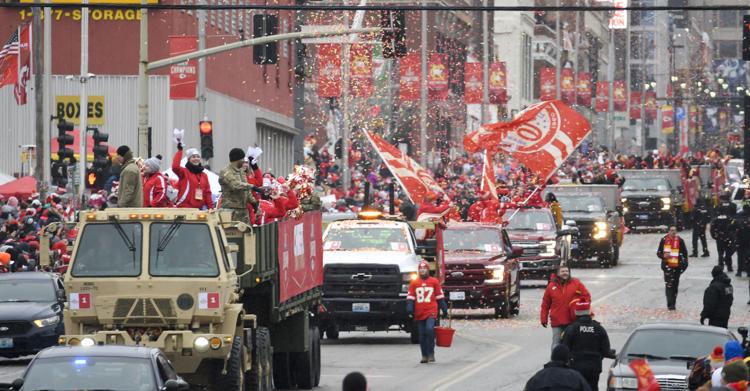 Kansas City
Kansas City fans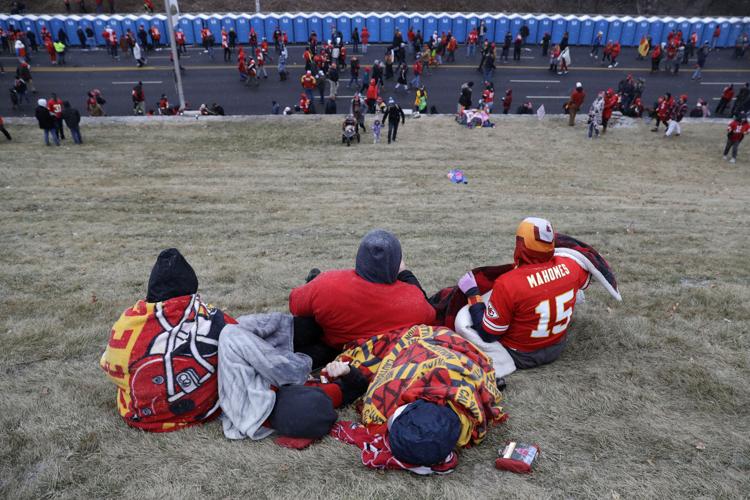 Police chase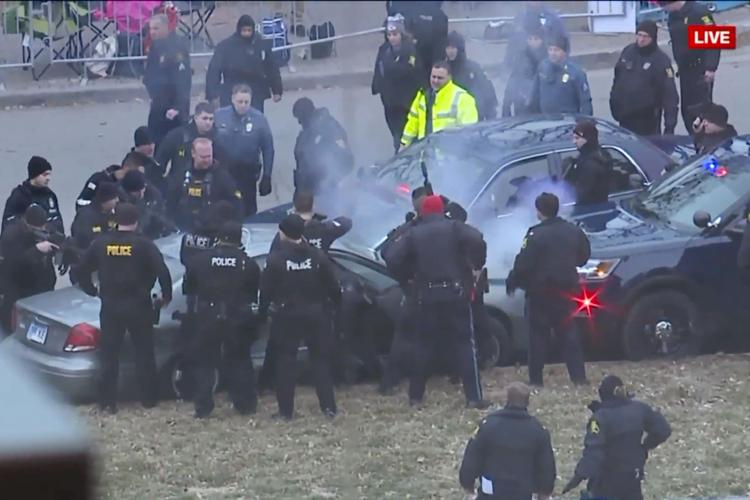 Kansas City fans
Super Bowl parade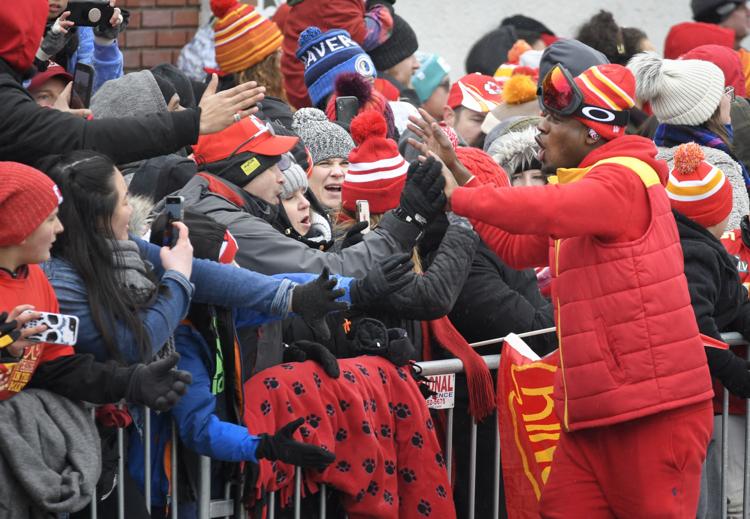 Patrick Mahomes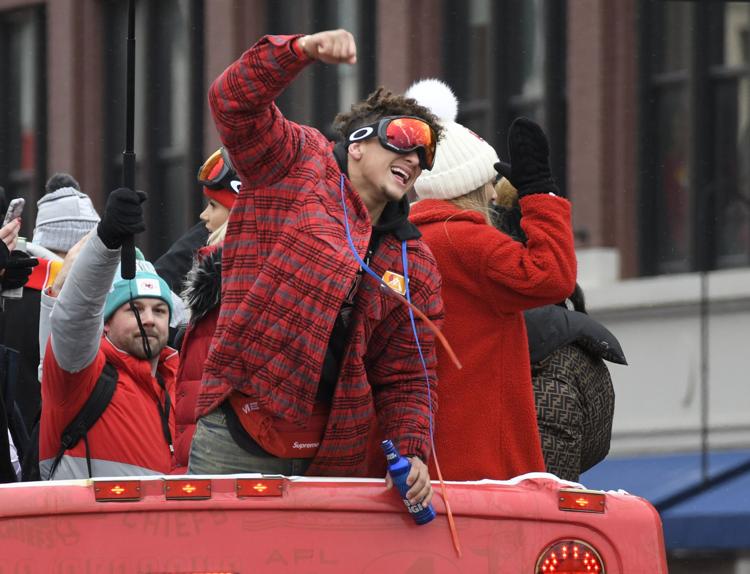 Jody Fortson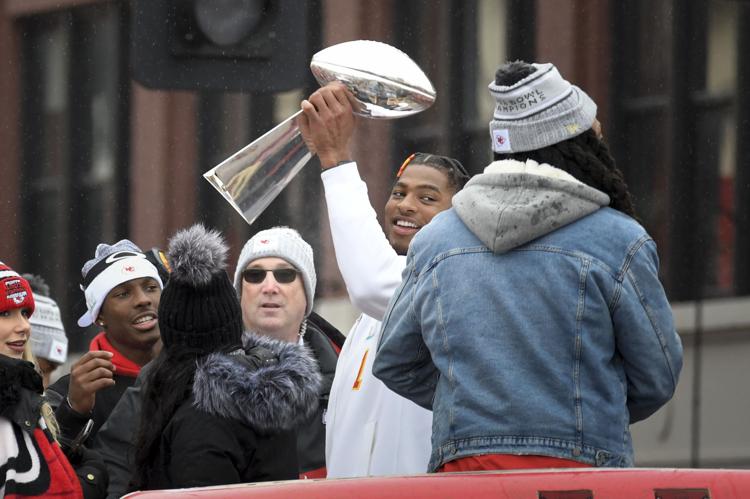 Kansas City Chiefs