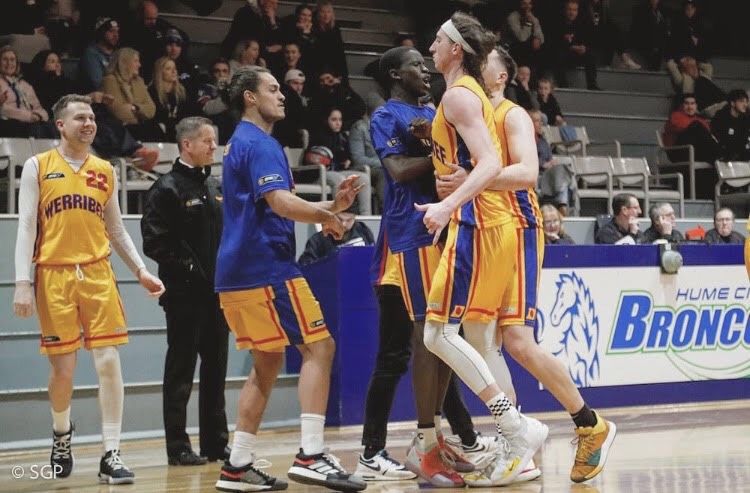 Former South Dakota School of Mines standout Konor Kulas still has plenty of basketball in him.
Actually, Kulas has a lot as he recently completed his second season with the Werribee Devils in the Australian State League (Big V League). In mid-September, he will leave for the island of Malta and play in the first division of the Maltese Super League with the Starlites Basketball Club.
"I've been really lucky getting some of these offers. I just feel super blessed," said Kulas Friday during a telephone interview from his home in Appleton, Wis.
Kulas returned Wednesday night from Australia. His team finished in sixth place, with the top four teams qualifying for the playoffs.
Individually, he was one of the top players in the league again this season, averaging 27.0 points a game, good for second in the league, and leading the league in rebounding at 12.5 per contest.
"I felt like I had a pretty successful year," he said. "I had a lot of fun."
Kulas said his main focus in his second year in the league was to improve his outside shooting. That happened as his 3-point percentage went up from 28 percent to 37 percent this season. That resulted in 10 more 3-pointers this year over the previous season.
"It was nice to see some development in my game," he said. "I feel like I am still improving."
Kulas credits much of his improvement with the help of the other American import on the team, David Shepard, who is also from Wisconsin. Shepard led the league in scoring.
"We were in the gym every day, three or four hours, working on our game," he said. "I saw huge strides."
Not necessarily knowing what to expect early on, Kulas said his two years in Australia have been a good experience, not only basketball-wise, but in life in the land down under.
You have free articles remaining.
"It was just amazing, getting to go to the beaches and traveling, meeting tons of new people," he said. "It is just a great place overall."
And he got paid to play basketball.
That hard work included putting on more muscle on his 6-foot-7 frame. It showed on the court.
"I'm in the best shape of my life right now," he said. "Hopefully it helps me out in this next season."
Playing in the Maltese Super League, he said, is just another opportunity to play in Europe. Last season Kulas also played in Germany before going to Australia. It's two-league year again.
His goal is to continue to see how high of a level he can play at.
"I'm just trying to improve this season and climb the overseas ladder," he said. "This is a step in the right direction for me, getting back to Europe ... getting my name out there to more clubs and more teams.
"Malta is a pretty small country, but just being in Europe and closer to other clubs, I think it helps me get some publicity."
Kulas, who averaged 17.6 points and 8.8 rebounds in his senior year at Mines, averaged about 4-5 points and 2-3 rebounds a game more this season than he did the last.
"Playing professionally I get to play the floor a little more," he said. "When you don't always have a big guy boxing you out, it is easier to get on the boards."
In the meantime, he will spend time with his family in Wisconsin and prepare for another few months on the hardwood. The Malta season will run through mid April of 2020.
Kulas will continue to live an adventurous life in a foreign country and play basketball.
"It should be beautiful, right in the Mediterranean. Eight months of summer," he said. "I'm looking forward to that."