It's habit forming. Once you go, you'll have to go back.
The end of December and beginning of the new year marks a tradition in the Black Hills, the opening of mountain lion hunting season.
After months of construction and visions of what the plot of land just west of South Dakota Game, Fish and Parks' Outdoor Campus West would be…
About this time each year, I can really feel my age.
Although the fall air has fallen on South Dakota, the South Dakota Game, Fish and Parks commissioners will be hearing a proposal about spring …
In theory, put-and-take fish management is a simple process: The state Game, Fish & Parks Department puts fish in public waters and angler…
When Travis Swartz, also known as Hank Patterson, agreed to come to Rapid City to speak at the Elks Theatre last February on behalf of the Bla…
The Class A State Wrestling Tournament returns to the Rushmore Plaza Civic Center this weekend with the action starting on Thursday and runnin…
South Dakota High School Activities history will be made this weekend 2021 State Wrestling Tournament in Rapid City this weekend as female gra…
Canton rode roughshod over the competition in last year's State Class B Wrestling Tournament in Sioux Falls, crowning six individual champions…
The Sturgis girls' basketball team battled back in the second half and scored a 53-49 win over the Spartans Tuesday night in Spearfish.
NEW UNDERWOOD — Against a hot shooting Edgemont squad, the New Underwood girls' basketball team found itself locked into an offensive battle i…
Kansas Republican Sen. Jerry Moran announced a proposal Wednesday to allow college athletes to profit off of their name, image and likeness.
After two members of the Dakota Wesleyan University wrestling team qualified for the NAIA National Championships, they were also tabbed to the…
Like a procrastinating student up against it to get a semester-long project finished by finals week, here are the Duke Blue Devils rushing to …
Black Hills State soccer will promote Justin Griffith to be its interim head coach for the remainder of the season, athletic director Jhett Al…
Freshman Ryder Kirsch's put-back layup at the buzzer lifted the Black Hills State University men's basketball team past Colorado State-Pueblo …
Black Hills State men's basketball downed Western Colorado 91-70 Monday night in Gunnison, Colo., with the help of a big second half.
This afternoon's University of South Dakota men's basketball game vs. Oral Roberts has been cancelled. A USD staff member has tested positive,…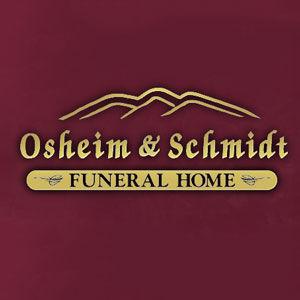 Osheim & Schmidt Funeral Home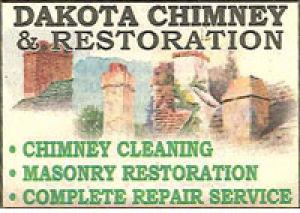 Dakota Chimney & Restoration, Inc.
MINNEAPOLIS (AP) — Alex Kirilloff has never played in a regular season major league game.
In Brett Gardner's mind, he's a starter, even though he knows the New York Yankees project him as Clint Frazier's backup in left field.
BOSTON (AP) — Paperless ticketing. Mobile concession ordering. Physically distanced seating pods. Designated "neighborhoods."
FORT MYERS, Fla. (AP) — The Boston Red Sox finalized their $3 million, one-year contract with switch-hitting utilityman Marwin González on Wed…
Gregory Polanco doesn't linger over his long-term future. There's too much to focus on in the present, namely kick-starting a career that's be…
Back with the Washington Nationals after sitting out last season because of COVID-19 concerns, Ryan Zimmerman said Thursday the time away made…