It's habit forming. Once you go, you'll have to go back.
The end of December and beginning of the new year marks a tradition in the Black Hills, the opening of mountain lion hunting season.
After months of construction and visions of what the plot of land just west of South Dakota Game, Fish and Parks' Outdoor Campus West would be…
About this time each year, I can really feel my age.
Although the fall air has fallen on South Dakota, the South Dakota Game, Fish and Parks commissioners will be hearing a proposal about spring …
In theory, put-and-take fish management is a simple process: The state Game, Fish & Parks Department puts fish in public waters and angler…
When Travis Swartz, also known as Hank Patterson, agreed to come to Rapid City to speak at the Elks Theatre last February on behalf of the Bla…
Rapid City Stevens sophomore Tanna Phares tied for 10th after shooting a 12-over-84, as the Raiders finished fifth out of 17 schools Friday at…
"I obviously didn't want to quit," Jamison Pfingston said. "My mom told me never to quit, so I just wanted to stay out there as long as I coul…
Wall High School claimed both the girls and boys championships at the Western Great Conference track meet Thursday in Lyman.
Rapid City Central senior Xander Dansby has a goal of playing college baseball at a four-year school, but for the time being he'll give it a g…
South Dakota State running back Pierre Strong, Jr. and offensive tackle Garret Greenfield were honored Friday as first-team members of the 202…
Black Hills State track and field will send six athletes to the two-day Loper Twilight in Kearney, Neb. on Saturday, May 15 and Sunday, May 16.
South Dakota State softball opened The 2021 Summit League Softball Championship with a 4-2 loss against Kansas City, but bounced back with a 1…
The Rocky Mountain Athletic Conference announced the All Rocky Mountain Athletic Conference First and Second Teams on Friday from the league o…
Patrick Baldwin Jr., one of the nation's top recruits, announced Wednesday that he will stay in his home state and play for his father at Milwaukee.
The Rocky Mountain Athletic Conference announced the RMAC Men's Soccer All-Academic awards and Honor Roll accolades Monday from the league off…
SIOUX FALLS — A college baseball player from South Dakota whose prosthetic arm was stolen from his vehicle got it back Tuesday after it was fo…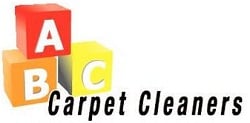 Bradeen Real Estate & Auctions
SAN DIEGO (AP) — Joe Musgrove found himself in unfavorable counts and more jams than he would have liked, and still managed to get his first w…
A look at what's happening around the majors today:
Chicago Cubs (18-19, fourth in the NL Central) vs. Detroit Tigers (13-25, fourth in the AL Central)
New York Yankees (21-17, third in the AL East) vs. Baltimore Orioles (16-22, fifth in the AL East)
Washington Nationals (15-19, fifth in the NL East) vs. Arizona Diamondbacks (17-22, fourth in the NL West)
Philadelphia Phillies (21-18, second in the NL East) vs. Toronto Blue Jays (20-17, second in the AL East)
St. Louis Cardinals (23-15, first in the NL Central) vs. San Diego Padres (21-17, second in the NL West)