It's habit forming. Once you go, you'll have to go back.
The end of December and beginning of the new year marks a tradition in the Black Hills, the opening of mountain lion hunting season.
After months of construction and visions of what the plot of land just west of South Dakota Game, Fish and Parks' Outdoor Campus West would be…
About this time each year, I can really feel my age.
Although the fall air has fallen on South Dakota, the South Dakota Game, Fish and Parks commissioners will be hearing a proposal about spring …
In theory, put-and-take fish management is a simple process: The state Game, Fish & Parks Department puts fish in public waters and angler…
When Travis Swartz, also known as Hank Patterson, agreed to come to Rapid City to speak at the Elks Theatre last February on behalf of the Bla…
More doubles play together could be in the future for Rapid City Christian senior twin brothers Jack and Noah Roisum, as they both signed lett…
 Summer workouts for high school athletes won't be business as usual in the age of the corona virus. Thursday the South Dakota High School Act…
Forming a new classification system for high school football continues to elude the South Dakota High School Activities Association board of d…
Allan Bertram knew that after stepping away from the high school basketball ranks in 2014 that he was far from done as a coach. He was right.
The South Dakota High School Activities Association will hold a special teleconference meeting Thursday to talk about a proposed contact recom…
St. Thomas More seniors Kiah Trainor and Alissa Stephens both like Mount Marty University because of the familiarity of the school and themselves.
Four Yellow Jackets and two Hardrockers were named  All-Americans for the 2020 NCAA Division II Indoor Track & Field season this week.
The South Dakota Mines athletic programs saw strong success again in the classroom this spring. The Hardrocker scholar-athletes finished the s…
 South Dakota Mines women's basketball head coach Jeri Jacobson has announced the addition of Sydnee Durtsche to the 2020-2021 roster.
Augustana track and field student-athletes Elizabeth Schaefer, Tyl Woelber, Olivia Montez Brown, Austin Miller and Carly Rahn have been named …
Georgetown basketball coach and former NBA great Patrick Ewing has been released from the hospital and is recovering from COVID-19 at home, hi…
Chadron State College head track and field coach Riley Northrup has announced that the Eagles have signed 31 student-athletes to letters-of-intent.
The new normal for college athletic departments such as South Dakota School of Mines, Black Hills State University and Chadron State College i…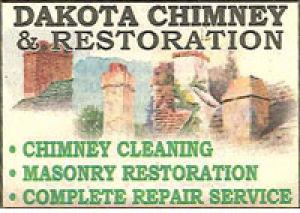 Dakota Chimney & Restoration, Inc.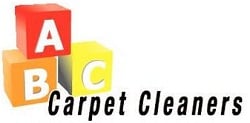 LOS ANGELES (AP) — Minor league players in the Los Angeles Dodgers organization will be getting something extra in their paychecks courtesy of…
PHILADELPHIA (AP) — The Phillie Phanatic had stories of his favorite adventures -- from the Galapagos Islands to the cobblestone streets of Ph…
NEW YORK (AP) — Major league teams have released hundreds of young players with the minor league season in doubt due to the coronavirus pandemic.
NEW YORK (AP) — At least 16 major league franchises have informed minor leaguers they will continue to provide allowances after the May 31 exp…
The Arizona Diamondbacks have laid off or furloughed about one-quarter of the team's employees because of lost revenue due to the coronavirus …