While blizzard conditions might have been discouraging to many, ice fishermen — the hardiest of the lot and those equipped with cozy ice shack…
The period between Christmas and New Year's is typically an excellent time for fishing families to add a bit of nip to holiday good cheer by i…
Ice fishing interest among angler and quarry in the Black Hills perked up somewhat in recent days. Improving ice conditions on higher elevatio…
Cold nights to build and protect ice, and pleasant daytime temperatures forecast for the area next week would seem, on the surface, an ideal i…
Though snowy weather and sub-freezing temperatures descended upon the region last weekend contributing to an acceleration in ice formation on …
Fishing pursuits remain largely on hold at present as temperature fluctuations make conditions less than ideal for open water practitioners an…
Apparently visions of turkey in the oven blotted out thoughts of fish frying in the pan as very few anglers chose to indulge in their craft th…
Aided by a seven-run second inning, the Rapid City Post 22 Hardhats recovered from a loss earlier in the day to beat the Missoula Mavericks 13…
The Sturgis Post 33 Titans found themselves down 9-0 after four innings before scoring in each of the final three innings but falling short to…
Hot Springs head football coach Ben Kramer and three other area coaches will lead the way in the Red versus Blue South Dakota High School All-…
"I can improve throughout the years and do better," Horning said. "It feels good. I'm really proud of myself because it's my first time here."
Estelline-Hendricks held off a fast-charging Bison squad to win the South Dakota Class B State Girls Golf Championships Tuesday at the Edgebro…
At one point during his college football days, Jon Vaughn was told by the team doctor that he needed his sperm for research purposes.
Dozens of former Michigan football players and other students who say they were sexually assaulted by Dr. Robert Anderson will hold a news con…
This town likes the number 12. Its sports fandom reputation is defined by it.
When you build a house on a crooked foundation, the renovations ar e destined to be more difficult. And not always sensible, especially if the…
The Black Hills State University rodeo team is set to compete in the 2021 College National Finals Rodeo Sunday through Saturday in Casper, Wyo.
Black Hills State University has announced the hiring of Brian Medigovich as head coach of the cross country program.
There was a time not so long ago, 2012 to be exact, when the big news in college football was conference commissioners simply using the word p…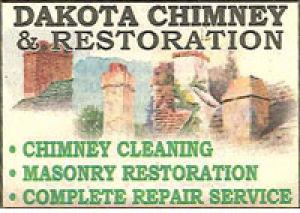 Dakota Chimney & Restoration, Inc.
Toronto Blue Jays (34-35, fourth in the AL East) vs. Baltimore Orioles (23-47, fifth in the AL East)
Cincinnati Reds (35-34, third in the NL Central) vs. San Diego Padres (41-32, third in the NL West)
Chicago White Sox (43-28, first in the AL Central) vs. Houston Astros (42-28, second in the AL West)
Boston Red Sox (43-28, first in the AL East) vs. Kansas City Royals (31-38, third in the AL Central)
Miami Marlins (31-39, fifth in the NL East) vs. Chicago Cubs (39-32, first in the NL Central)
Detroit Tigers (29-42, fifth in the AL Central) vs. Los Angeles Angels (36-35, third in the AL West)