No one likes their bottom to get too hot or too cold; for most, that just doesn't sit right.
Whether you are first starting to teach your pup how to retrieve waterfowl or if you just want to give your hound a warm-up between hunts, Dok…
With fall hunting kicking off, enthusiasts will want to make sure they can see their game in even the brightest of sunlight, so a pair of qual…
Hunters in the market for high-quality ear protection at an affordable price should take a close look at Walker's Game Ear Pro Low-Profile Fol…
As long as you have a Kryptek Koldo Blockade rain jacket, you'll never have to worry about a rainy day getting in the way of your outdoor adventures.
Whether you're a fervent hunter or someone who loves being outdoors, Rocky Core Insulated Water Boots are an excellent choice of footwear. The…
Anyone planning on going hunting this fall should be certain they have a quality hunting vest to wear. Cabela's Men's Upland Traditions Vest s…
At the start of the second half in Tuesday's playoff game against New Underwood, Wall boys' basketball head coach Ryan Dinger decided to make …
White River carried a 51-17 lead into the half and cruised to an 83-27 win over Edgemont in the Region 7B tournament Tuesday in White River.
The Rushmore Thunder traveled to Aberdeen over the weekend and throttled the Cougars, earning shutouts in both their meetings and outscoring t…
A day after claiming the Class B Team Dual title, the Canton C-Hawks made a second weekend trip to the top of the podium at the Rushmore Plaza…
The Black Hills State women's basketball team got the first upset on paper in the Rocky Mountain Athletic Conference postseason tournament as …
A late 3-pointer from the Mountaineers quelled a late rally as the South Dakota Mines women's basketball team fell to Western Colorado Univers…
SPEARFISH — The Black Hills State College men's basketball team overcame too many early mistakes and poor free-throw shooting and relied on it…
There are times Jay Wright looks out on the court and sees his Villanova guys run a play that surprises him, which isn't really the norm.
The South Dakota Mines women's basketball team had things going pretty well until recently, winning eight of nine games.
The Black Hills State University men's basketball team would like to mirror their 2019 run to the Rocky Mountain Athletic Conference title gam…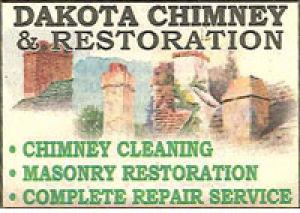 Dakota Chimney & Restoration, Inc.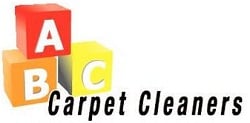 Eager for a fresh start with a new team, J.A. Happ needed to slow down before throwing a single pitch for the Minnesota Twins.
The Rapid Rush built their largest lead of any game this season on Tuesday against the Wichita Thunder, built let it slip as they fell 5-4 in …
SCOTTSDALE, Ariz. (AP) — Diamondbacks starting right fielder Kole Calhoun will have surgery Wednesday on his right knee because of a medial me…
MINNEAPOLIS — The Minnesota Vikings released two-time Pro Bowl tight end Kyle Rudolph on Tuesday, ending his 10-season run with the team to cr…
GLENDALE, Ariz. (AP) — New Texas Rangers right-hander Kohei Arihara struck out two and allowed five hits while facing 11 batters in two shorte…
CLEARWATER, Fla. (AP) — After playing in his first game with the Philadelphia Phillies since his arrest on domestic violence charges two years…