As they try to skillfully manage the state deer herd and provide opportunities for quality hunting, South Dakota game managers have set some r…
South Dakota disabled youths who want to experience the fun and discovery of a guided deer hunt now have the chance to apply for a free program.
An expansion of elk hunting licenses for South Dakota this fall won final approval Tuesday from the Legislature's Rules Review Committee.
Reservations are now being accepted for camping in South Dakota state parks during one of the most popular times of the year, the annual July …
They helped forge a life and form a landscape, and now a group of researchers wants to document the role those early homesteaders played in th…
Most anglers who feel a hankering to go fishing head for one of a few old standby lakes where they have experience or know what to expect.
The state is seeking applicants for a unique job opportunity that mixes business management with life on the water.
It was somewhat of a slow start for the Rapid City Central girls' basketball team, although the game was barely four minutes old.
The Rapid City Central boys' basketball team might have gotten an encouraging pep talk at halftime, and it was defense that did the trick as t…
When the Harding County and Rapid City Christian boys' basketball teams squared off Thursday night in Buffalo, the matchup had the potential t…
St. Thomas More used hounding defensive pressure to break open a game with Custer that was close early before the third-ranked Cavaliers ran a…
The Spearfish boys' basketball team earned its second win in a row with a 67-57 victory over Belle Fourche Tuesday night in Spearfish. 
The South Dakota School of Mines and Black Hills State University men's and women's basketball teams are back in their own gyms looking for so…
As the 2020 track season gets under way, there will be a familiar face noticeably absent from the coaching staff. Head cross country coach and…
Don't do it, Trevor Lawrence. For your own physical safety and the financial future of you and your family, don't do it. Don't go back to Clemson.
Ryan Day is slowly getting over Ohio State's heartbreaking loss in the College Football Playoff semifinals. "As opposed to every second, (now …
In a now-private Twitter video, Browns and former LSU receiver Odell Beckham was recorded peeling off cash for LSU players after Monday night'…
BROOKINGS — Douglas Wilson scored 22 points as South Dakota State romped past North Dakota 87-66 on Wednesday night.
Find out where your team landed in our way-too-early 2020 college football top 25 rankings.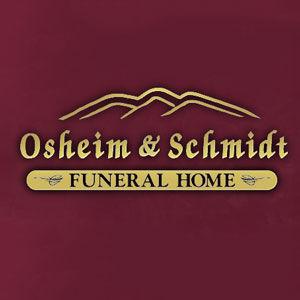 Osheim & Schmidt Funeral Home
RALEIGH, N.C. (AP) — Carolina Hurricanes all-star defenseman Dougie Hamilton has a broken bone in his left leg.
BOSTON (AP) — The Boston Bruins have waived 14-year veteran David Backes.
CLEVELAND (AP) — Andrew Berry may still have his parking spot with the Browns.
NEW YORK (AP) — Technology unleashed baseball's Analytics Era, and now it's holding the sport prisoner.
MURFREESBORO, Tenn. (AP) — A grand jury has brought charges in a sex trafficking case against former NBA player and one-time University of Ala…
LOS ANGELES - The two young coaches were friends, close like brothers. So in 2017, when Los Angeles Rams first-year coach Sean McVay and then-…