The Spearfish girls' basketball team made 11 of its 12 free throws in the fourth as it earned a hard-fought 50-45 victory over Sturgis Friday…
The new Dave Ploof Field at Fitzgerald Stadium — at least the preliminary design — was on display Thursday night to a large crowd at the Rapid…
Led by a balanced scoring attack, the Douglas boys' basketball team scored a 62-55 road win over Pierre Thursday night in Pierre.
Scoreboards don't always tell the story. Case in point: a 63-10 dual wrestling win by Rapid City Stevens over visiting Custer on Tuesday night…
PIERRE — The state's high school athletic directors will discuss a possible change in football classifications and the soccer season when they…
BHPFA collaborates with The Nature Conservancy
Keep a close eye on the Red Cloud Crusaders. They've done some growing up after a 4-4 start to the season.
Red Cloud used full-court pressure to force early turnovers from Rapid City Christian as the Crusaders cruised to a 64-36 win over the Lady Co…
After losing its first three games, the Rapid City Stevens boys' basketball team seems to have found a bit of a rhythm halfway through the sea…
Haleigh Timmer scored 26 points to lead St. Thomas More to a 57-55 win over McCook Central-Montrose at the weather-delayed Hanson Classic in M…
The Rushmore Thunder jumped out to a quick 3-0 first-period lead on goals by Derrick Brown Jr and Zeke Farlee as the Thunder to beat the Yankt…
A slow start stood in the way of the Faith girls' basketball team's fifth straight West River Invitational title.
With a balanced attack, the Faith boys' basketball team won its 12th West River Invitational title with a 61-39 victory over Wall Saturday nig…
Down 14 points less than 90 seconds into the second quarter, everything seemed to be going against the Rapid City Stevens boys' basketball tea…
The Rapid City Stevens girls' basketball team scored the first eight points of the game, built a double-digit lead in the opening minutes and …

Bradeen Real Estate & Auctions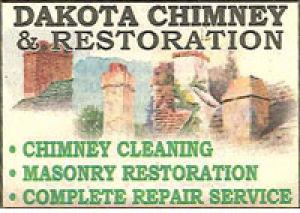 Dakota Chimney & Restoration, Inc.
The Spearfish wrestling team took the top spot in the team standings at the Black Hills Conference Tournament in Spearfish on Saturday.
Miles Retzer scored a goal with two minutes remaining in overtime as the Rushmore Thunder varsity team earned a tough 7-6 victory over the Hur…
It was somewhat of a slow start for the Rapid City Central girls' basketball team, although the game was barely four minutes old.
The Rapid City Central boys' basketball team might have gotten an encouraging pep talk at halftime, and it was defense that did the trick as t…
When the Harding County and Rapid City Christian boys' basketball teams squared off Thursday night in Buffalo, the matchup had the potential t…
St. Thomas More used hounding defensive pressure to break open a game with Custer that was close early before the third-ranked Cavaliers ran a…