It's only fitting Bridgewater-Emery/Ethan and Winner are well represented on the Class 11B all-state team.
Spearfish's Sam Grout and his Spartan teammates got it done in style Monday at the Black Hills Conference boys golf tournament.
The Rapid City Stevens and Rapid City Central football teams will become road warriors for the first time this season as the Raiders look to k…
Rapid City Post 22 baseball split two games in Montana Sunday, topping the Billings Royals 7-3 and falling to the Missoula Mavericks 6-4.
Weather has been the story of the girls' golf season, and Tuesday rain and lightning played a part in the start of the Sturgis Invitational at…
Call it a test run for the golfers that participated in the Pre-Black Hills Conference girls' tournament Tuesday at Prairie Ridge Golf Course …
The St. Thomas More baseball team needed a little boost after a bit of a slow start this season.
The move from high school to college athlete is never an easy one, even if Augustana swimmer Taylor Beagle has made it look so.
Rapid City Christian topped Crazy Horse 46-42 Monday night at Hart Ranch.
It was tight at the top, but Spearfish edged out Lead-Deadwood for the team title at the Black Hills Conference wrestling tournament in Hot Sp…
At times it looked easy for the Sturgis boys' and girls' basketball teams Tuesday night, as they swept Lead-Deadwood with ease inside West Gym…
When volleyball teams in South Dakota kick off their seasons in August, they do it with this time of year in mind.
Last season the Lead-Deadwood volleyball team finished 11-18. What a difference a year can make.
When football teams in South Dakota get the pads and helmets out for their first practices in August, the goal is the same for all of them.
Nick Lust of St. Thomas More has been tinkering with his swing for the last few weeks, trying to get back to confidence he had last season.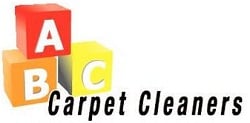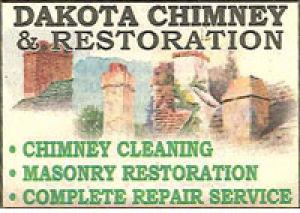 Dakota Chimney & Restoration, Inc.
For up and coming golfers, earning a spot on the podium at the Class AA Boys' Golf Tournament is always a challenge. This fall, the task will …
St. Thomas More golfer Nick Lust will be the first to admit that his round at Sturgis Invitational Monday wasn't his best. When you finish as …
As Jade Burr of Belle Fourche came to the 18th hole at the Central Valley Golf Club in Huron, she knew she was close to the leading the Class …
It was a round of golf that Rapid City Stevens coach Dean Henzlik said isn't often seen in high school, and he wasn't talking about his team.
It has become an staple of the beginning of spring high school golf in South Dakota.
Hill City overcame a fourth quarter deficit to edge Spearfish 41-40 in the opening round of the Region 8A girls' basketball tournament in Spea…