The Rapid City Stevens and Rapid City Central football teams will become road warriors for the first time this season as the Raiders look to k…
Rapid City OBGYN has awarded Newell's Delaney Leber and St. Thomas More's Brigit Blote with the Women's Achievement Award for their accomplish…
There was only a one week difference between the Class 6B pre-regional boys and girls golf tournaments and Hart Ranch and the actual regional …
Very few golfers, even those at the top, were happy with their rounds at the Black Hills Golf Classic Monday at Hart Ranch.
The pressure started when the buzzer sounded March 11 after New Underwood topped Parker in the Class B Girls' Basketball State Tournament for …
At this time last year, no one could have been sure of what was to become of the Rapid City sports scene in the next 365 days.
When volleyball teams in South Dakota kick off their seasons in August, they do it with this time of year in mind.
Many golfers fell victim to the driving rain, sleet and wind Monday at the boys' and girls' region 6B golf tournament at Hart Ranch.
The Rapid City Stevens wrestling team had little trouble with Douglas on Thursday as it jumped out to an early lead and picked up 57-12 dual victory.
Cold temperatures and 15-inch snowfalls don't typically make for good rodeo. Nonetheless, those conditions are typical ingredients of a South …
Two West River individuals and one team came away with state titles at the South Dakota state Cross Country Championships Saturday at the Broa…
BELLE FOURCHE | St. Thomas More edged Belle Fourche 5-4 in a boys soccer match Tuesday at the Roundup Soccer Complex.
In what has become a familiar storyline, area cross country teams excelled last year with Rapid City Stevens (Class AA) and St. Thomas More (C…
Freeman's Brennan Schmidt broke a state record Friday at the Class B state track and field meet that had stood since 1982.
Scott Benson is not unlike head coaches of most high school sports … he sits down and gets his starting lineup on paper, looking for the ultim…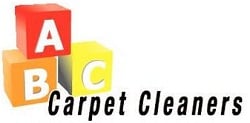 Bradeen Real Estate & Auctions
After closing the opening round of the Class B state girls golf tournament in Yankton in fifth place Monday, Adrianna Weeldreyer of Newell cli…
SPEARFISH | When it comes to running a relay, there's one thing Rapid City Central's Talon Maxon knows: trust your teammates because it's the …
Spearfish junior Jaxon Hinch has made a nice jump in his performance from last season, pun intended.
Spearfish captured three individual titles and ran away with the team championship on Saturday at the Madison Invitational wrestling tournament.
BELLE FOURCHE | Belle Fourche outscored Sturgis Brown 9-4 in overtime, rallying for a 50-45 victory in a non-conference girls basketball conte…
Belle Fourche tallied 12 unanswered fourth quarter points to rally for a 31-28 win over Spearfish in a Black Hills Conference Mount Rushmore d…
The Rapid City Invitational girls tennis tournament got underway Friday at Sioux Park and Parkview Tennis Complexes with dual play in the morn…