Depth, even early in the season, can prove vital to a team's chances of winning a championship at a high-powered tournament like the Rapid Cit…
It was a long journey between wins, veteran Douglas head football coach Dan Maciejczak said after his Patriots shut out Spearfish 14-0 Friday …
St. Thomas More had one strategy in playing Spearfish in Black Hills Conference volleyball action Tuesday – to go on the attack. The Cavaliers…
Spearfish's Sam Grout and his Spartan teammates got it done in style Monday at the Black Hills Conference boys golf tournament.
The Rapid City Stevens and Rapid City Central football teams will become road warriors for the first time this season as the Raiders look to k…
After the second day of the Rapid City Invitational boys' tennis tournament Friday, it appeared clear that Brandon Valley was going to come ou…
Spearfish girls' track and field sprinter Mikayla Tracy isn't a stranger to the pressure of competition at the varsity level.
With the regular season winding down, the Rapid City Stevens boys' basketball team traveled to Sturgis looking to snap a six-game Scooper winn…
Rapid City Central volleyball surprised Sioux Falls Roosevelt in the first set, but the No. 10 seeded Cobblers ultimately fell in the Class AA…
Rapid City Stevens got off to a strong start at the Class AA boys' state tournament in Brookings.
Mathilde Bernard led the way for Black Hills State triathlon at the NCAA West Regional Championship in Longmont, Colorado Sunday, finishing as…
The Rapid City Stevens and Spearfish boys' soccer teams ended their regular seasons with a scoreless tie at Sioux Park Stadium Saturday.
It was a good day to be a Spartan at the boys' golf Black Hills Conference Championship at Boulder Canyon Country Club Monday.
A very busy opening week of girls' tennis for area squads continued on Friday with day two action in the West River Roundup as Rapid City Cent…
For Jordan Bauer, Monday was about going home.
There was only a one week difference between the Class 6B pre-regional boys and girls golf tournaments and Hart Ranch and the actual regional …
Weather has been the story of the girls' golf season, and Tuesday rain and lightning played a part in the start of the Sturgis Invitational at…
Rapid City Stevens boys tennis continued to roll Monday, topping Spearfish on the road 9-0.
The commitment to gymnastics hasn't always been easy for Jena Swanson and her family.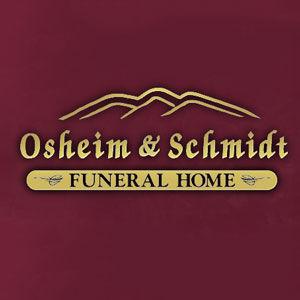 Osheim & Schmidt Funeral Home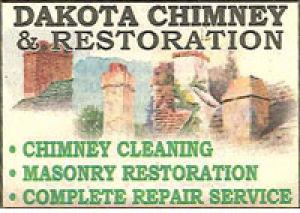 Dakota Chimney & Restoration, Inc.
Seven Rapid City Stevens Raiders and a pair of Rapid City Cobblers will take their athletic abilities to another level, as they all signed let…
A year after finishing runner-up in the state tournament, Rapid City Stevens quickly served notice that the 2018 edition of the Raider boys' t…
SIOUX FALLS — It wasn't a game either team wanted to be in at the start of the tournament, but the girls' basketball teams from Rapid City Ste…
There was no waiting around for the Rapid City Central boys' basketball team this time against Spearfish in the Class AA Round of 16 Saturday …
Due to Rapid City Area Schools being closed Tuesday, the Rapid City Stevens and Rapid City Central girls' basketball game scheduled for 7 p.m.…
The South Dakota Prep Media basketball poll for the week of Feb. 19 is listed below, ranking the top-five teams, the team's record, points rec…
It was tight at the top, but Spearfish edged out Lead-Deadwood for the team title at the Black Hills Conference wrestling tournament in Hot Sp…