The Rapid City Rush closed out ECHL interdivisional play last weekend and began the meat and potatoes portion of schedule — the remaining 31 g…
 The Spearfish girls' basketball team made 11 of its 12 free throws in the fourth as it earned a hard-fought 50-45 victory over Sturgis Friday…
 The South Dakota School of Mines women's basketball team opened the weekend road trip with a win as it cruised to a 71-47 victory over Colora…
The new Dave Ploof Field at Fitzgerald Stadium — at least the preliminary design — was on display Thursday night to a large crowd at the Rapid…
Led by a balanced scoring attack, the Douglas boys' basketball team scored a 62-55 road win over Pierre Thursday night in Pierre.
Scoreboards don't always tell the story. Case in point: a 63-10 dual wrestling win by Rapid City Stevens over visiting Custer on Tuesday night…
Three Rapid city Racers competed in the Midwest All-Stars Championships swim meet Jan. 18-19 in Omaha, Neb.
Both the South Dakota School of Mines and Black Hills State men's basketball teams will look to remain hot, but this time on the road as both …
MINNEAPOLIS — The Minnesota Vikings have chosen Gary Kubiak as their offensive coordinator, filling the vacancy created by Kevin Stefanski's d…
As a young distance runner, Riley Coates dreamed along miles and miles of dusty trails that someday he would have a chance to become an Olympi…
MINNEAPOLIS — After signaling an intent to aggressively seek upgrades to a club that won 101 games last season, the Minnesota Twins were passe…
PIERRE — The state's high school athletic directors will discuss a possible change in football classifications and the soccer season when they…
With continued warm weather on tap, fishing conditions may be a bit more pleasant though sunny skies and a rising barometer aren't typically a…
BHPFA collaborates with The Nature Conservancy
Keep a close eye on the Red Cloud Crusaders. They've done some growing up after a 4-4 start to the season.
Red Cloud used full-court pressure to force early turnovers from Rapid City Christian as the Crusaders cruised to a 64-36 win over the Lady Co…

Bradeen Real Estate & Auctions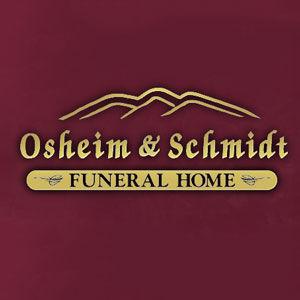 Osheim & Schmidt Funeral Home