South Dakota State running back Pierre Strong, Jr. and offensive tackle Garret Greenfield were honored Friday as first-team members of the 202…
Black Hills State track and field will send six athletes to the two-day Loper Twilight in Kearney, Neb. on Saturday, May 15 and Sunday, May 16.
"I obviously didn't want to quit," Jamison Pfingston said. "My mom told me never to quit, so I just wanted to stay out there as long as I coul…
Wall High School claimed both the girls and boys championships at the Western Great Conference track meet Thursday in Lyman.
South Dakota State softball opened The 2021 Summit League Softball Championship with a 4-2 loss against Kansas City, but bounced back with a 1…
The Rocky Mountain Athletic Conference announced the All Rocky Mountain Athletic Conference First and Second Teams on Friday from the league o…
The Rapid City Post 22 Hardhats earned an American Legion baseball doubleheader split Wednesday night in Gillette, stopping the Riders 4-0 in …
Sitting on the sidelines last season because his new school didn't play made former Rapid City Central all-stater Kailleb Walton-Blanden more …
MINNEAPOLIS — Jerry Burns, the colorful character who took over as the Minnesota Vikings' head coach in a time of turmoil and led the team to …
South Dakota Mines, in conjunction with Monument Health, announced Tuesday the hiring of Kaleb Birney as the assistant athletic director of sp…
Rainy weather predicted for the weekend may hamper some fishing activity, though temps warm into early next week creating some ideal condition…
Rapid City Central senior Xander Dansby has a goal of playing college baseball at a four-year school, but for the time being he'll give it a g…
The Rocky Mountain Athletic Conference announced the RMAC Men's Soccer All-Academic awards and Honor Roll accolades Monday from the league off…
The Rapid City Stevens boys' tennis team tuned up for the big East-West Invitational this weekend with a pair of 9-0 wins over Rapid City Cent…
Rapid City Stevens junior Jayda McNabb admits that she is a basketball player running track.
Kennedy dominated the field of 39 participants at the Black Hills Conference Tournament at Spearfish Canyon Country Club, winning the event by…
SIOUX FALLS — A college baseball player from South Dakota whose prosthetic arm was stolen from his vehicle got it back Tuesday after it was fo…
American Legion Baseball;Time
Hundreds of athletes from across the region competed in the annual RC Qualifier at O'Harra Stadium Tuesday.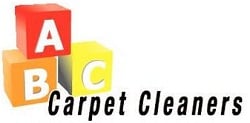 Bradeen Real Estate & Auctions