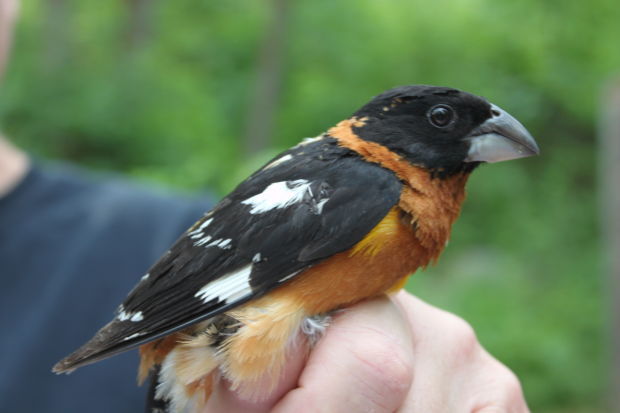 Feral cats roaming Black Hills communities present more than just a question of how to reduce their numbers humanely.
Feral cats have long-reaching consequences for native species large and small. The list of animals that are affected when domestic cats have to fend for themselves starts with native birds and chipmunks and goes up the food chain to mountain lions.
Hunters using trail cameras have been recording images and data concerning cougar numbers, travel patterns and overall health. Disturbingly, some of the lion images show mature cats slowly starving to death due to disease.
Feline leukemia is easily transferable between domestic cats and lions. It can cause blindness long before it causes death. Starving or diseased lions are less likely to succeed at hunting their natural prey and more prone to human conflict.
John Kanta, regional wildlife biologist for the state, shared data collected during years of graduate study conducted on the Black Hills lion population. He said some lions develop a taste for domestic cats and actively enter communities to pursue them.
"Cats are cannibals," Kanta stated. "Males target young lions as well as house cats."
Female lions that lose their litters come back into heat sooner. Returning feral cats to communities could be creating an environment that lures lions to their deaths through disease, car accidents and forced removal by the state Game, Fish and Parks Department.
Advocates for feral cats see programs like Trap-Neuter-Release — which traps feral cats, sterilizes them and releases them back into the wild — as a humane way to reduce the number of feral cats without having to euthanize.
One such group, Alley Cat Allies, states on its website that "Trap-Neuter-Return is the humane and effective approach for stray and feral cats. Now in practice for decades in the U.S. after being proven in Europe, scientific studies show that Trap-Neuter-Return improves the lives of feral cats, improves their relationships with the people who live near them, and decreases the size of colonies over time."
Peter Marra of the Smithsonian's Conservation Biology Institute along with Fish and Wildlife Service biologists conducted a three-year study involving 21 similar projects in the U.S. and Europe. The data was released in January.
It estimated the free-roaming cat population at between 30-80 million. It concluded that as many as 3.7 billion birds are killed by house cats in the U.S. each year and that up to 20.7 billion small mammals also died due to house cat predation.
Currently more than a third of all bird species in the nation are endangered, threatened or in significant decline, according to data released by the American Bird Conservancy.
Marra and his associates concluded that the impact of feral and free-roaming domestic house cats was the single greatest human-caused sources of mortality among U.S. birds and mammals.
While many communities have ordinances regulating dog ownership, very few include ownership regulations for cats.
Emotions run high between advocates of cats and their nomadic and predatory ways and advocates for native wildlife.
South Dakota's state bird ensures that pheasant hunters keep a tighter rein on feral populations in the eastern part of the state. South Dakota and Michigan are currently the only two states that allow hunters to euthanize feral cats.