The South Dakota Mines men's basketball team held a 12-point lead over Chadron State with eight minutes left in the first half Saturday at the King Center.
The Eagles began to chip away at the Hardrockers' lead and pulled within four at halftime.
Chadron took its first lead of the game with nine minutes to play and held a three-point lead with 4.8 seconds left.
On the final possession, Alejandro Rama took the inbounds pass for the Hardrockers and got a clean look at 3 to tie before the buzzer sounded.
The shot missed off the front of the rim though and the Eagles sealed a 70-67 road victory.
"We shot 59% in the second half," Mines head coach Eric Glenn said. "We should win games like that. It really came down to our defense, it let us down in the second half."
Chadron State forced 15 turnovers and scored 18 points off turnovers. Mines only forced two turnovers and did not score off those opportunities.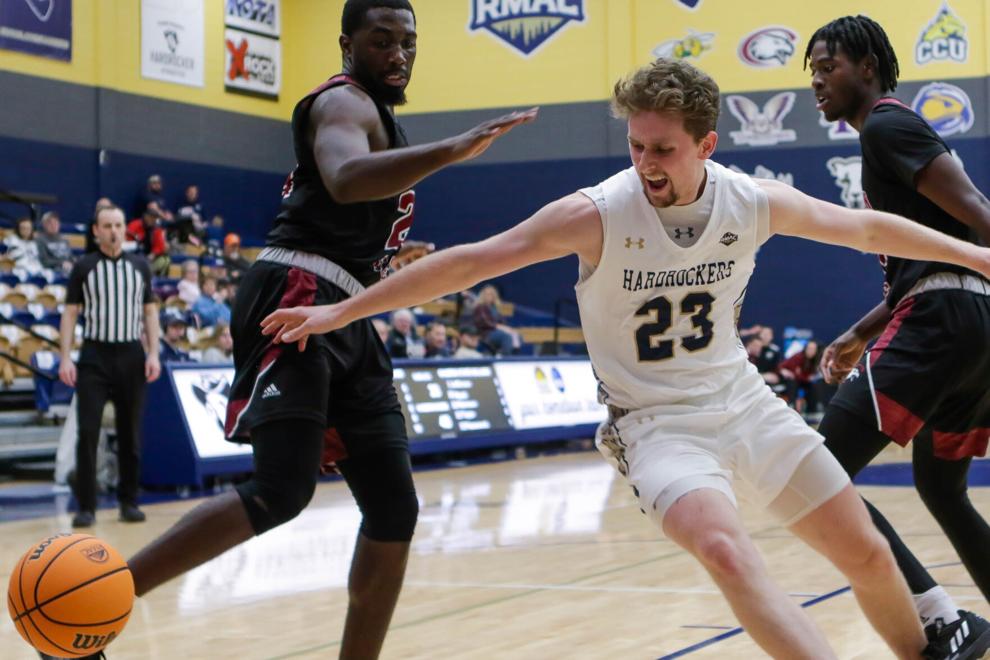 "Our big game plan is not to actually cause a lot of turnovers," Eagles coach Shane Paben said. "We just want to value the ball offensively and obviously we did that tonight. We were just opportunists tonight (on the defensive end)."
Brevin Walter led all scorers with 21 points on 9 of 18 shooting for Mines and Kolton Mortensen added 19 points.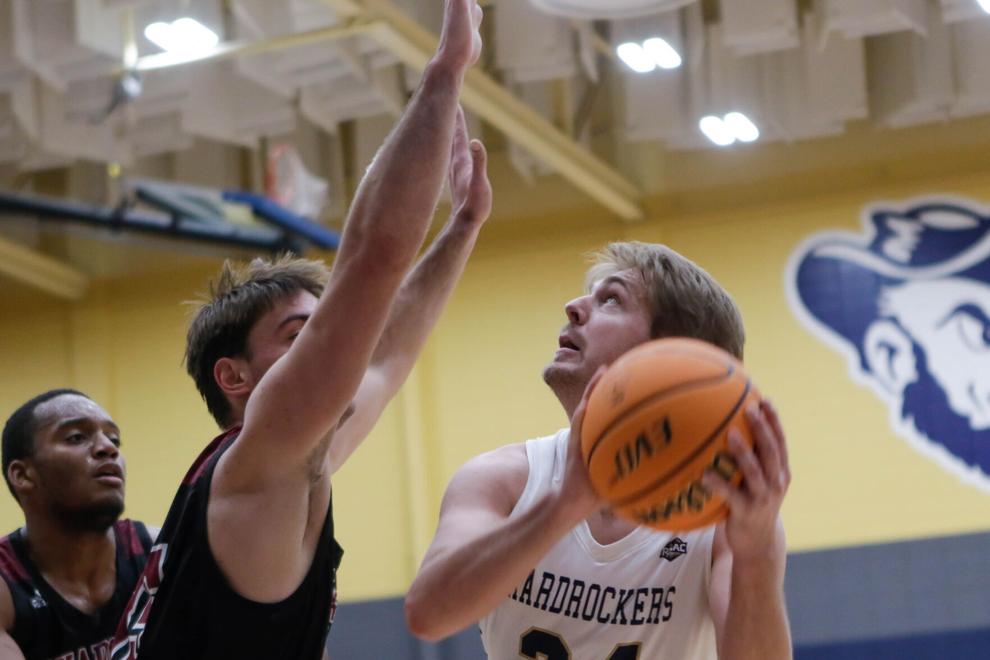 Bryce Latimer (18 points), M.J. Frost (14 points), Josh Robinson (14 points) and Isaiah Wyatt (12 points) finished in double figures for Chadron.
Mines outrebounded CSC 33-21 and both teams scored 42 points in the paint. 
The Hardrockers shot 53.7% from the field and 29.4% from 3, while the Eagles shot 44.4% from the field and 25% from beyond the arch.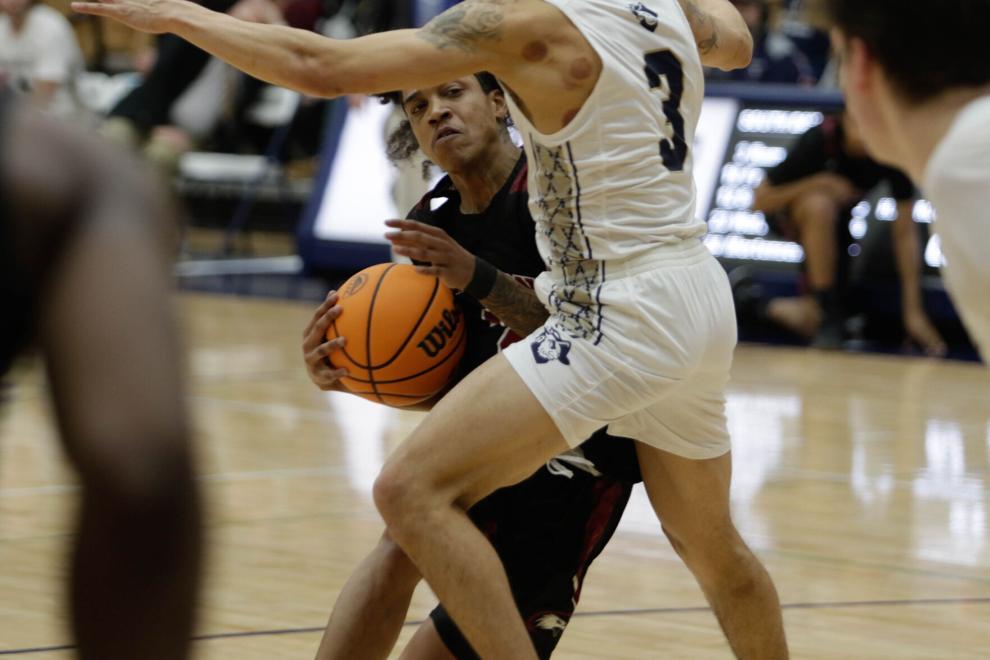 It marked Mines' fourth straight loss and fourth defeat by three points or less.
"Our guys believe because they see what they can do," Glenn said. "It's just a consistency thing for us right now. We've got to find a way to break through that lack of consistency."
Mines returns to action Friday as it welcomes Metro State Denver to the King Center.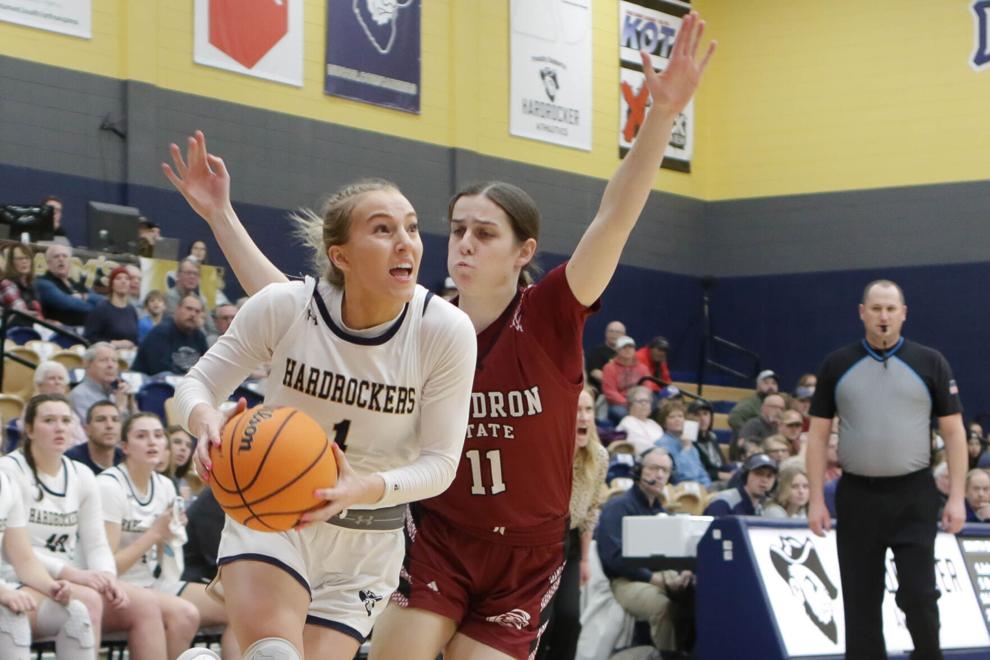 Eagle women roar back to down Hardrockers
The South Dakota Mines women's basketball team led by 13 points with eight minutes left in the third period Saturday at the King Center.
Chadron State responded with a 17-2 run to finish the quarter with a two-point lead, its first of the game.
The Eagles continued to soar in the final frame to lock up a 67-60 road victory and snap a three-game losing streak.
"We went into a little bit of self-destruct mode," Mines head coach Jerri Jacobson said. "There were possessions that we needed to get scores and we either rushed shots or turned the ball over. That doesn't help when you're trying to slow down another team's run."
It marked the fourth straight loss for the Hardrockers.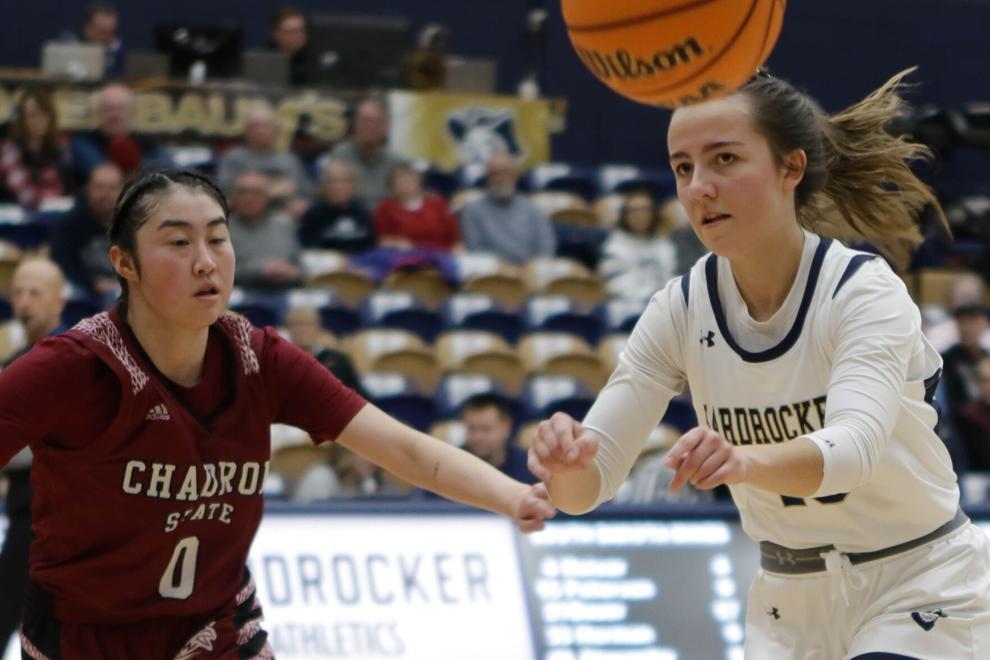 Both teams struggled to hold onto the basketball as Mines finished the night with 23 turnovers and Chadron amassed 14. The Eagles totaled 11 steals and 22 points off turnovers.
"We put pressure on them to make them slow down or make a mistake," CSC coach Janet Raymer said. "Offensively we had to settle in a little bit better and not try to do too much, just see what we were given and try to take that instead of forcing it."
Samiyah Worrell led the way for the Eagles with 14 points on 5 of 10 shooting with a pair of 3s, four rebounds and four steals. Ashayla Powers and Kyra Tanabe added 11 and 10 points, respectively.
Piper Bauer led all scorers with 21 points and seven 3-pointers for the Hardrockers. Sydnee Dursche chimed in with 14 points, seven rebounds and a pair of assists.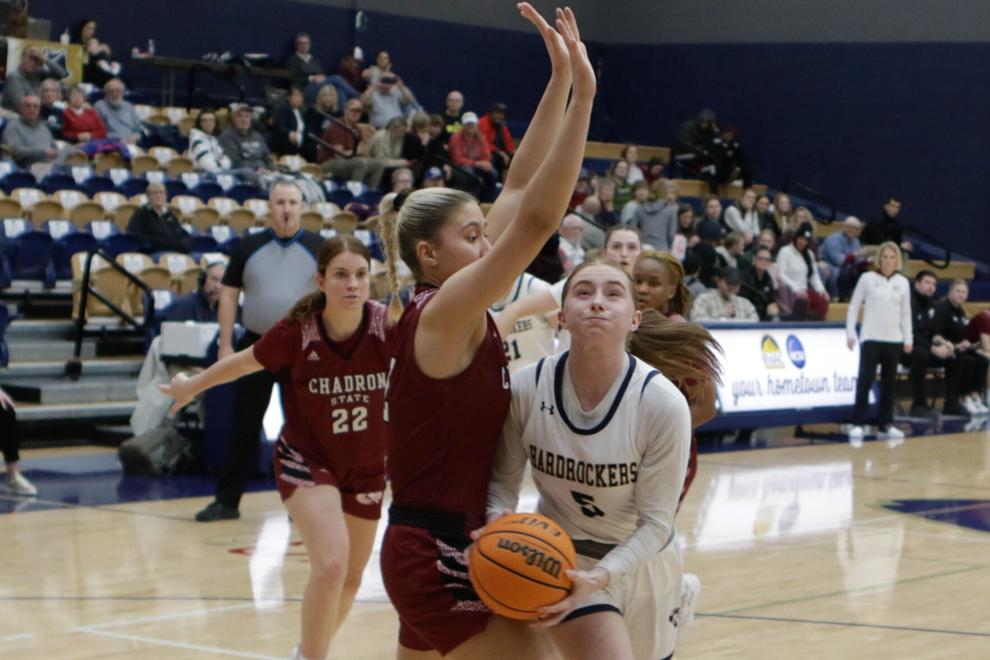 The Hardrockers return to action on Feb. 3 as they host Metro State Denver at the King Center.
"I want to see a more determined mentality because teams are going to make runs," Jacobson said. "That's the game of basketball and we've got to figure out how we can respond instead of going into self-destruct mode."
Chadron State returns to action at 5:30 Tuesday as it hosts Colorado Christian at the Chicoine Center.