"It's a good feeling at the beginning of the year to know that you did your homework and when you put the car together, you didn't miss anythi…
The future success of auto racing is the introduction of the younger set finding an interest in spending their spare time and income on what i…
"It's more than just fast, loud cars. It's the camaraderie, the friendships."
Bikers compete in the 2020 Pro VertaX Competition at Jackpine Gypsies. Lee Jelinek of Pisek, North Dakota took home first place in the race.
Brad Keselowski finally got a contract extension from Team Penske, announced the day after NASCAR's 2012 champion won his third race of the season.
Thousands of fans packed the stands a race track in southeastern South Dakota despite a rising number of coronavirus cases in the state.
When it comes to Wyoming racing royalty, the Novotny family is clearly at the top of the hierarchy. With roots taking hold in the earliest day…
Cerington Jones finished first in the girls 400-meter dash and the long jump as the New Underwood track and field team claimed 10 wins Monday …
Custer's Kellyn Kortemeyer and Matayah Yellow Mule of Rapid City Central each won a pair of events to lead away in a special field events vers…
The Spearfish girls' golf team came away with the team title in the Hot Springs Invitational Thursday at the Southern Hills Golf Course.
Two years ago Ruthie Wehrung practiced with her regional team, but could only watch the USA Gymnastics National Championships as an alternate.
SIOUX FALLS — A college baseball player from South Dakota whose prosthetic arm was stolen from his vehicle got it back Tuesday after it was fo…
For the third time this season, South Dakota State's Grace Glanzer has claimed the Summit League Pitcher of the Week Award, league officials a…
It began as an idea, a hopeful notion that might one day become something more.
Mizzou basketball coach Cuonzo Martin had a telling answer when asked recently what he thinks of this offseason's transfer insanity.
Rapid City Post 22 pitcher Jake Goble continued his strong start to the 2021 season with a complete-game performance in the Hardhats' 8-1 win …
LARAMIE, Wyo — If Wyoming's spring game was any indication, consider the Cowboys' offense re-engineered.
The third time was definitely the charm.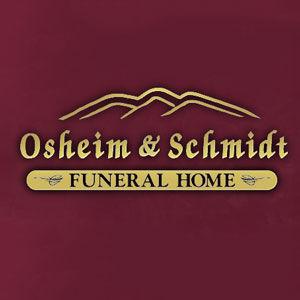 Osheim & Schmidt Funeral Home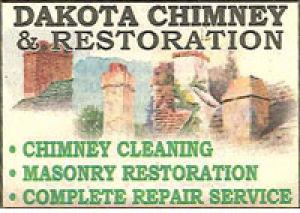 Dakota Chimney & Restoration, Inc.
BOSTON (AP) — Chris Bassitt struck out a season-high 10 over seven innings and the Oakland Athletics beat the Boston Red Sox 3-2 on Tuesday ni…
DETROIT (AP) — Robbie Grossman singled home the winning run in the bottom of the ninth inning and the Detroit Tigers, after squandering a seve…
ATLANTA (AP) — Vladimir Guerrero Jr. homered and drove in three runs and the Toronto Blue Jays took advantage of Atlanta's indecisive fielding…
WASHINGTON (AP) — Bryce Harper treated heckling fans to a long home run, Andrew Knapp delivered a key pinch-hit in place of injured catcher J.…
ST. PETERSBURG, Fla (AP) — Jordan Montgomery pitched six strong innings, Aaron Judge and Gary Sánchez homered, and the New York Yankees beat t…
HOUSTON (AP) — Shohei Ohtani struck out 10 in an impressive duel with Lance McCullers Jr., and the Houston Astros broke loose against the Ange…
NEW YORK (AP) — Patrick Mazeika got his second walkoff RBI in four career games with a fielder's choice grounder in the ninth inning, helping …