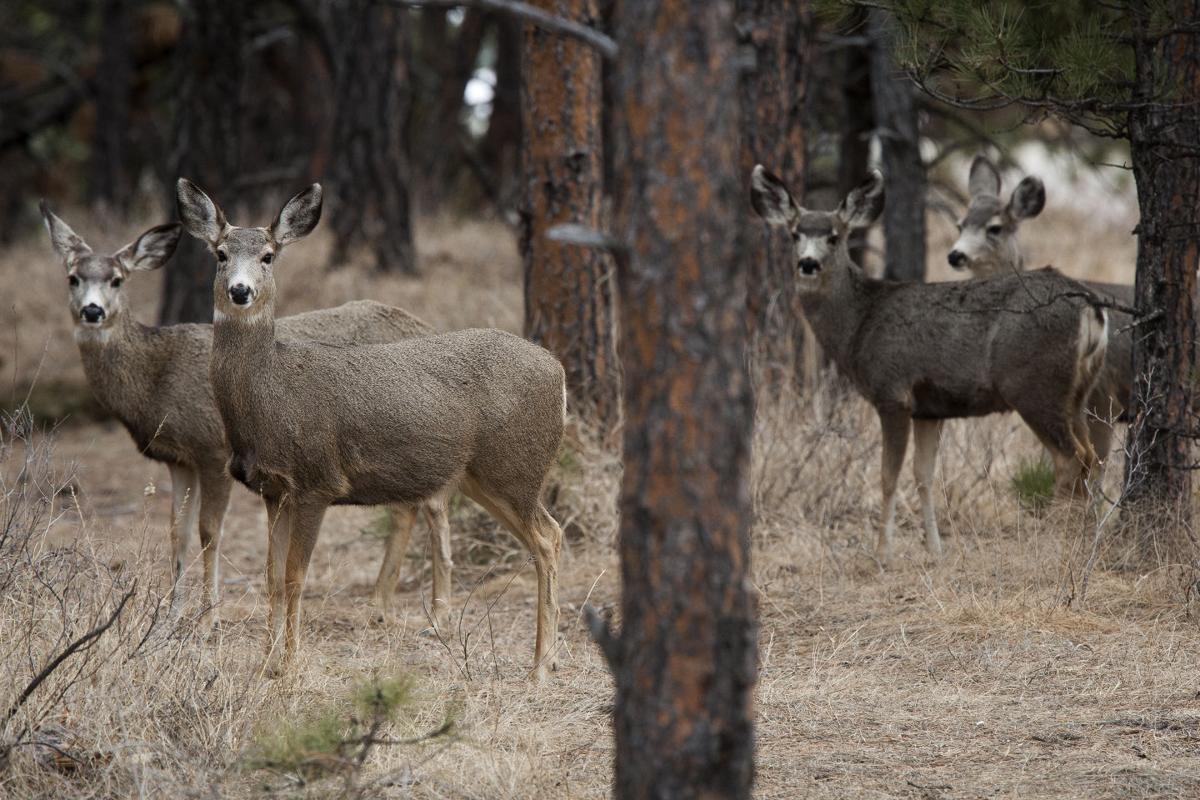 It's been a problem in parts of South Dakota and other western states. Mule deer populations have either not been rising steadily or have been declining, and a local organization is attempting to help in South Dakota.
The Western Dakota chapter of the Mule Deer Foundation will be hosting a fundraising banquet Saturday from 5 p.m. to 9 p.m. at the Loud American Roadhouse in Sturgis.
The MDF looks to help with mule deer conservation and has chapters in 19 states.
The banquet will consist of raffles, drawings, auctions as well as food and drink.
The organization is looking to help South Dakota Game, Fish and Parks with counts and determining mortality rates as well as improving mule deer habitats.
MDF volunteer Jared Bloomgren said habitat improvements are the biggest thing that will help stabilize the population.
"Elk and white-tailed deer do better with the environments they're subjected to," he said. "Certain grass has gone away, development has happened and oil fields have moved, which has hurt the mule deer."
Bloomgren said the Western Dakota chapter was started awhile ago but membership fell off. Now the chapter is trying to raise awareness about the chapter and the mule deer population.
"With it being our first year we're not so concerned about how much money we raise as much as raising awareness," he said. "We would like to see as many as 125-150 individuals at the banquet."
Bloomgren said he wasn't sure how many people were planning on attending the banquet.
The population declining across the west is something Bloomgren doesn't think the public is paying much attention to, and he hopes this chapter can help change that.
"I don't think there's enough awareness," he said. "Plenty of people want to hunt, but they don't know about the decline. If people knew they might be more apt to help the population."
Tickets can be purchased for $30 by calling either 605-390-9739 or 605-787-0594.