The Rapid City Central football team will play its regular-season finale as scheduled against Sioux Falls Lincoln Thursday at O'Harra Stadium …
Rapid City Christian had little trouble in its victory over Jones County on Monday, winning in straight sets, 25-9, 25-9, 25-14, in Class A vo…
The Spearfish Sasquatch of the Expedition League announced Monday the hiring of Dustin VanHunnik as their new Assistant General Manager.
HURON — The Rapid City Stevens boys' soccer team became a creature of habit this season, taking things one game at a time and sticking with ro…
Earlier in the month, Washington coach Jimmy Lake was asked about the prospect of getting into the College Football Playoff. Wisely, he refuse…
When the South Dakota School of Mines meets Chadron State College in a Rocky Mountain Athletic Conference football game, expect a lot of yards…
SPEARFISH -- The Black Hills State University football team's early-game momentum was again impressive but fleeting.
The rivalry games continue for the South Dakota School of Mines football team.
When redshirt-freshman quarterback Jayden Johannsen transferred to South Dakota School of Mines early last summer, he was looking for a new op…
Alabama coach Nick Saban tested positive for COVID-19 and likely will miss the Crimson Tide's game against Georgia this weekend. The Alabama a…
A pair of COVID-19 issues hit Rapid City area schools Tuesday and for later this week.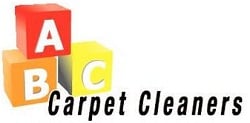 Bradeen Real Estate & Auctions
ARLINGTON, Texas (AP) — Andrew Friedman isn't quite torn.
ARLINGTON, Texas (AP) — Outfielder Brett Phillips and left-hander Ryan Sherriff have been added to the Tampa Bay Rays' roster for the World Series.
It came out right, after all.
Tampa Bay Rays (40-20, first in the AL East) vs. Los Angeles Dodgers (43-17, first in the NL West)
ARLINGTON, Texas (AP) — A World Series like no other opens Tuesday night with Clayton Kershaw's Los Angeles Dodgers pursuing redemption, Kevin…