PIERRE — After a successful first year, girls' wrestling in South Dakota is going through some changes. Those changes were approved Tuesday by…
Parents of past, present and future wrestlers at Rapid City Central High School are searching for answers after head coach Lance Pearson and t…
PIERRE — Despite hearing criticism from member schools, on Tuesday the board of directors of the South Dakota High School Activities Associati…
Haleigh Timmer scored a team-high 15 points on 6 of 15 shooting in the 2021 South Dakota High School Basketball All-Star game held Saturday at…
While the Rushmore Thunder were already eliminated from the 2021 USA Hockey-Chipotle High School Division II National Championship, they still…
The Rapid City Stevens boys' tennis team went 3-0 Friday on its East River trip to improve to 6-0 on the season.
The South Dakota Mines men's golf team finished in ninth place, while the women's golf team finished in 10th place during the Rocky Mountain A…
Former South Dakota State AA All-Around Champion gymnast, Chelsey Christensen, concluded 20 years of gymnastics with her last routine for the …
The South Dakota Mines men's golf team is sitting in eighth place after the second round of the Rocky Mountain Athletic Conference Championshi…
Jalen Suggs announced Monday that he is declaring for the NBA Draft.
Among the power brokers within college athletics, the reactions that Ricky Volante has received about the basketball league he's charged with …
The Black Hills State rodeo team finished its home Will Lantis Yellow Jacket Stampede on Saturday consisting of a single long-go Thursday and …
"It was pretty fulfilling, just coming from a smaller South Dakota club and my times coming out of high school, where it's super competitive, …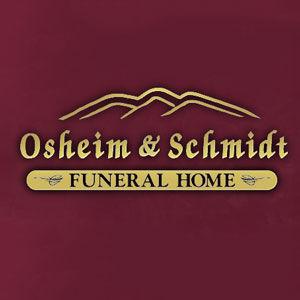 Osheim & Schmidt Funeral Home
The NFL and players' union have approved the first position-specific helmet for use, a model designed for offensive and defensive linemen.
It was last summer that pro athletes raised their voices in unison to protest the death of Black men at the hands of police, their protest tem…
It was ostensibly created to "save football" but has been scrapped after the surrounding controversy threatened instead to tear it apart.
After nearly two decades of NASCAR starts, Jennifer Jo Cobb will not make her debut in the sport's top series at Talladega.
"We selling legal dope!" former NFL running back Marshawn Lynch said Tuesday with a smile.